Clayton County Public Schools will host a virtual Certified Teacher Job Fair on Saturday, April 24th at 9:00 AM. For more information, and/or to register, please visit tinyurl.com/CCPSTeacherJobFair. Interested applicants can also view current Clayton County Public Schools vacancies by clicking the careers tab located on the CCPS Website (www.clayton.k12.ga.us).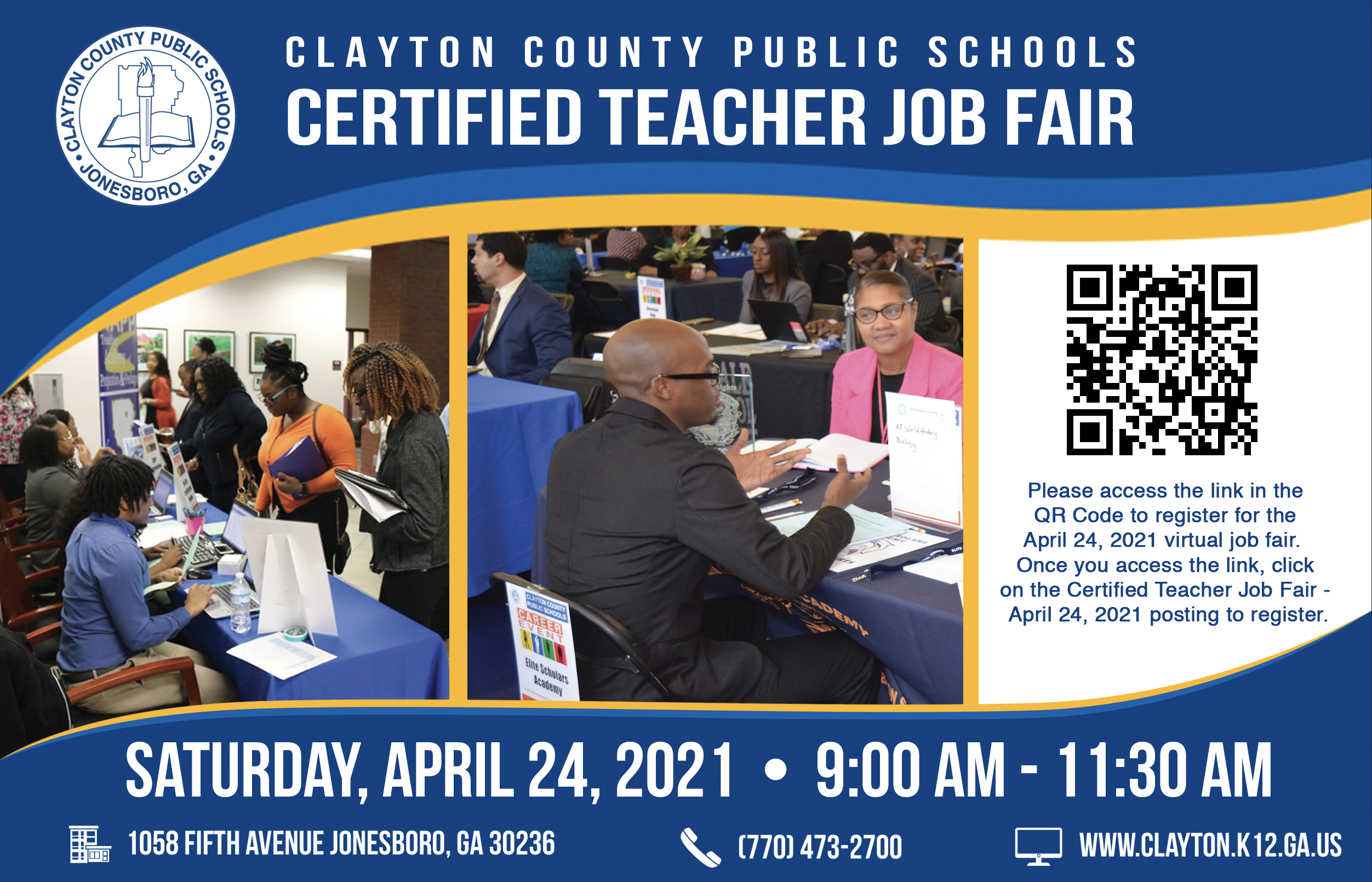 Macaroni Kid College Park East Point Morrow is a free hyper-local weekly newsletter and website focused on fun family events and activities for kids in College Park, East Point, Morrow, Union City, South Fulton, Forest Park, Hapeville, Jonesboro, Riverdale, and the surrounding areas. We gather together all kinds of local family events and activities each week and add useful information about classes, family-focused businesses, product reviews, recipes, crafts, school and camp guides, and more. We are your go-to-guide for kids' activities in South Fulton County and some of Clayton County. For more articles like this delivered to your inbox once per week, please subscribe. If you have an extraordinary event that you would like to share in our community, you can submit it for free here.
Remember to connect with us on:
Facebook ✿ Twitter ✿ Instagram ✿ Pinterest
Find Your Family Fun®
Get a FREE kid-friendly event calendar for South Fulton and North Clayton Counties
full of activities, events, festivals, and more!