As the world and nation continue to navigate the impact of the Coronavirus (COVID-19), Clayton County Public Schools (CCPS) encourages everyone to remain mindful of the upcoming 2020 U.S. Census!
For our community and school system, it is imperative that all residents of Clayton County, regardless of age or race, is counted as this data will directly impact the allocation of federal funds, congressional seats, job creation, economic development and much more! Everyone Counts and Everyone Matters! As we get closer to the Census Day (Wednesday, April 1, 2020), continue to monitor Clayton County Public Schools and Clayton County Government platforms for information updates regarding 2020 Census participation.
We are aware that some individuals may have already received their invites via mail to participate electronically in the 2020 U.S Census. It is asked that everyone complete those documents as we must ensure every resident of Clayton is counted in the 2020 Census for the betterment of our State, County, Community, School System, and Future!
Please see the following videos created by Clayton County Public Schools for additional information regarding the Census.
2020 U.S. Census Video- English (https://www.youtube.com/watch?v=uKulUrAb390)
2020 U.S. Census Video- Spanish (https://www.youtube.com/watch?v=fzqyl12DrzU)
2020 U.S. Census Video- Vietnamese (https://www.youtube.com/watch?v=t3ARbbslWxs)
For more information about the 2020 United States Census, please visit their official website at www.census.gov.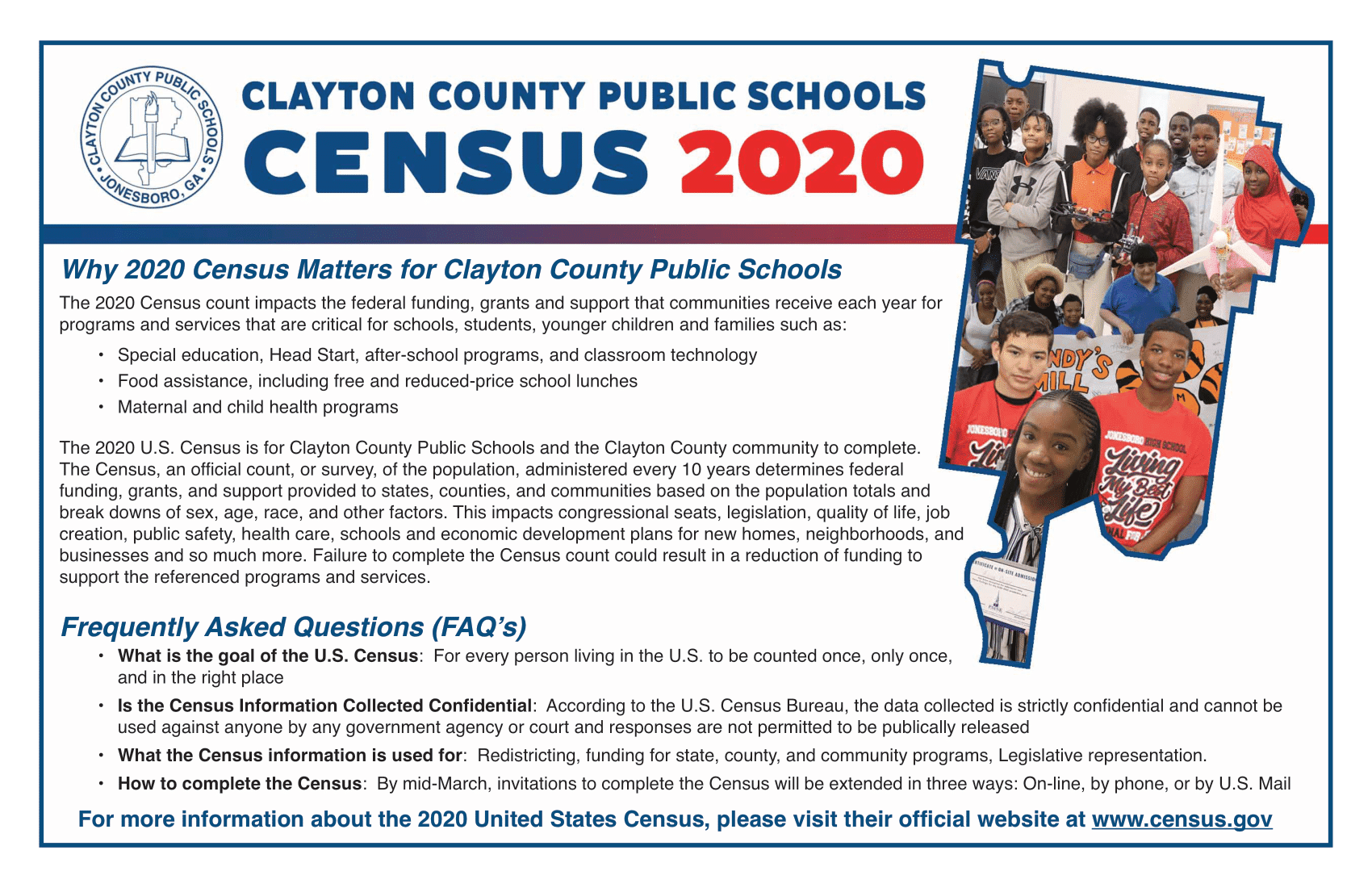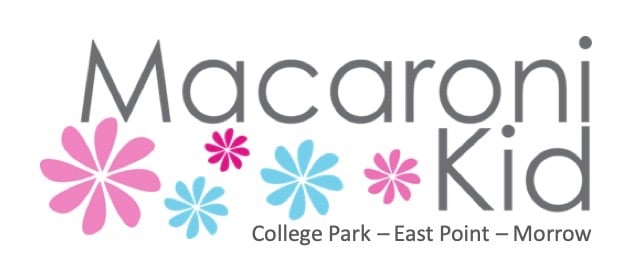 Macaroni Kid College Park East Point Morrow is a free hyper-local weekly newsletter and website focused on fun family events and activities for kids in College Park, East Point, Morrow, Union City, South Fulton, Forest Park, Hapeville, Jonesboro, Riverdale, and the surrounding areas. We gather together all kinds of local family events and activities each week and add useful information about classes, family-focused businesses, product reviews, recipes, crafts, school and camp guides, and more. We are your go-to-guide for kids activities in South Fulton County and some of Clayton County. For more articles like this delivered to your inbox once per week, please subscribe. If you have an extraordinary event that you would like to share in our community, you can submit it for free here.
Remember to connect with us on:
Facebook ✿ Twitter ✿ Instagram ✿ Pinterest
Find Your Family Fun®
Get a FREE kid-friendly event calendar for South Fulton and North Clayton Counties full of activities, events, festivals and more! Sign up by clicking HERE!