From the very first time I was introduced to this delightful character, I was intrigued. It wasn't in person though. Ironically, he came up as a friend suggestion on Facebook while I was looking for things to do in Hapeville. His page caught my eye because it was both thought-provoking and fun. Daily, this guy asks questions of his Facebook friends. I had to be one and I started visiting his page daily to see the "question of the day."
Here are a few examples:
Isn't this cool? In fact, everything about this guy is pretty cool and I've been wanting to write about him for a while. It gets cooler! After doing a little research, I learned that he works as the Visitors' Center Ambassador at The Hapeville Depot Museum. As he is not a native of Hapeville, Dewey is sort of an unofficial ambassador to the town. Anything you need or want to know about Hapeville, past or present, he can tell you, show you, or if he doesn't know he will find out.
A little bit more about Dewey:
- Dewey is a professional improviser and stand-up comedian.

- He has performed on stage, in television and in theme parks the world over for nearly thirty years. Much of his career was spent as an improv actor with The Walt Disney Company.

- In the mid-nineties, Dewey appeared on Nickelodeon Television in "The Mystery Files of Shelby Woo" and "Legends of the Hidden Temple." He also worked behind the camera as a Warm-Up comedian, entertaining audiences during commercial breaks on shows like "ALL THAT," Nickelodeon "GUTS" and "Figure It Out." Behind the scenes, he made the famous green slime that was used on messy gameshows like "Family Double Dare."

- Dewey has traveled the world performing his improvisational characters. For ten years he and his husband toured the International Fringe Theater Circuit performing their own comedy stage musical, "The Lady Winifred & Didi Show." He also spent two years in Japan performing improv at Tokyo Disneyland and Universal Studios Osaka.

- Most recently, Dewey performed and taught improv in New York City. His successful workshops were a hit in the Manhattan corporate sector. Dewey's workshops were attended by Wall Street Warriors, IT Technicians, and city government workers. He has been hired to perform improv comedy at companies like Price Waterhouse Cooper and Lockheed Martin, to name a few.
Currently, Dewey lives in Hapeville with his husband. Throughout the winter months, they provide quality entertainment for the community by hosting a monthly Drag Bingo Show at Arches Brewery. In the warm summer months, the duo hosts "Ha Ha Hapeville," a free monthly stand-up comedy show that happens in their back yard. More information can be found at www.DogwoodandCentral.com.
If that's not enough, Dewey also offers this really cool Improv class for beginners. Well, we are in Hollywood South.
Here's who Dewey says would benefit from this workshop:
- Someone who believes it is important to be instructed by a professional actor with years of performance experience to his credit. Someone in search of a welcoming space in which to meet like-minded people and experiment with something totally exciting and new.
- Someone curious about improv who wants to try it for the first time.
- Someone who struggles with social anxiety, low self-esteem, depression, chronic doubt, agoraphobia, mental fatigue, stress, or any other unique challenge you face on a daily basis.
- Someone wishing to socialize more.
- Someone who wants to improve upon her public speaking and presenting skills.
Dewey says, "Improv skills are not just for the performance-minded person. The skills I share in my workshops are extremely useful in your everyday life." The best thing about this class is that in Dewey's workshop, you're getting 4 hours of personal instruction from a professional for 1/3 the cost.
The next workshop will take place on Sunday, March 15, 2020 from 2:00 PM to 6:00 PM in Hapeville. Here is the link to register! Tell Dewey that MacKid sent you!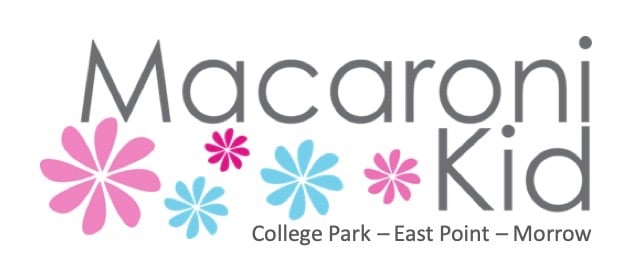 LIKE THIS ARTICLE? Macaroni Kid College Park East Point Morrow is a free hyper-local weekly newsletter and website focused on fun family events and activities for kids in College Park, East Point, Morrow, Union City, Forest Park, Hapeville, Jonesboro, Riverdale, and the surrounding areas. We gather together all kinds of local family events and activities each week and add useful information about classes, family-focused businesses, product reviews, recipes, crafts, school and camp guides, and more. We are your go-to-guide for kids activities in South Fulton County and some of Clayton County. For more articles like this delivered to your inbox once per week, please subscribe. If you have an extraordinary event that you would like to share in our community, you can submit it for free here.
Remember to connect with us on:
🌸 Facebook 🌸 Twitter 🌸 Instagram 🌸 Pinterest 🌸