On Saturday, January 25, Macaroni Kid College Park * East Point * Morrow hosted its 3rd Annual youth vision board party entitled "Create and Meditate" as it included a brief introduction to the ancient practice by event partner, Christina White of the I Am Me Program, an empowerment program that teaches youth about meditation and body mindfulness. The event held at Hapeville First United Methodist Church was an exciting day for over 40 local kids and their parents who were anxious and excited to put their 2020 goals on their vision boards. The purpose of this event was to help kids jumpstart the new decade by equipping them with tools to get them focused and motivated to do their best in all that they do. From professional athletes to business owners and the president, they set the bar pretty high for themselves.
| | |
| --- | --- |
| | |
| | |
Christina taught the kids simple and useful mindfulness strategies to help them to learn to be quiet and in the present by focusing on sounds as well as imaginary objects like a flower. The kids were really engaged, especially when she introduced the sound bowl, which creates sound frequencies believed to help to restore, optimize and balance the flow of energy. The kids also loved hugging themselves as she explained the importance of showing appreciation for every part of you.
The highlight of the event were presentations by a handful of Atlanta's most exceptional kidpreneurs and entertainers who were on hand to share what they do with the event guests. Kids and parents alike were inspired and impressed with their accomplishments.
Among them were Alejandra Stack, 14-year-old founder and publisher of KidNewsMaker Magazine, a publication for and by youth; Caden Harris, a 9-year-old author, and creator of Caden Teaches, a financial literacy program for kids; C.J. Matthews, 12-year-old founder of the Blankies 4 My Buddies, a program that offers comfort to kids who have experienced trauma or loss and the Giving Bowl, a charitable flag football game that allows youth to play for a purpose of empowering their community. C.J. was also a 2019 ambassador for the global movement Giving Tuesday Kids; Kemery Oparah, owner of Kemery Kreates and creator of the Japanese Lunchbox, a curriculum the 11-year-old created to teach Japanese to children. Last but not least, the event included a performance by Atlanta's newest young pop stars, Imani, 8 and Bo, 5, better known as the Rad Gyrlz. The two performed their song, "I Go Hard" that had parents and kids alike bouncing in their seats and cheering them on.
There were also a few young guests in the audience who are already well on their way, including Jabari (not pictured), who grows his own plants, makes incense and has his own Etsy shop. We'll share it here when we have the details. Ava Rose (pictured in our cover photo), a model and blogger for the City of Atlanta.
"The day couldn't have been more beautiful," says Kristen Wright Matthews, publisher of Macaroni Kid College Park * East Point * Morrow, the hyperlocal subscriber-based website that offers a free weekly event calendar and other resources of interest to families. "Exposure is a key ingredient in raising kids and my goal is to help bring more quality events to the Southside of Atlanta. "I strive to create events and experiences that our kids might not ordinarily have access to.
I handpicked these young people to come out and share their awesomeness with the community in hopes that it might inspire the next kid to say hey I can do that too. Our kids need to know they have options," says Matthews.
This event was co-sponsored by I Am Me and J.R. Atkins of Hapeville First United Methodist Church, an active supporter of the Arts. Another event will be held this summer to make sure that kids are following their dreams or to help create new ones. More photos from Create and Meditate Youth Vision Board Party can be found on our Facebook page.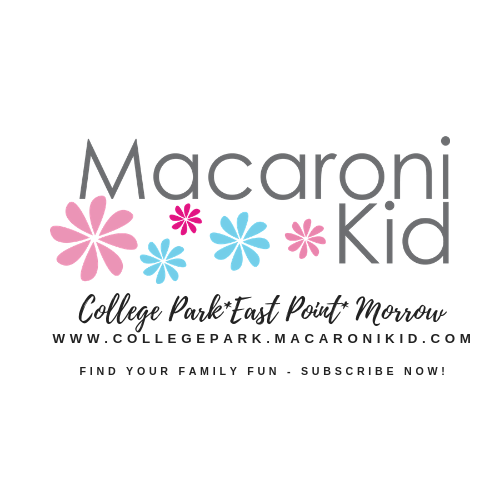 Macaroni Kid College Park East Point Morrow is a free hyper-local weekly newsletter and website focused on fun family events and activities for kids in College Park, East Point, Morrow, Union City, South Fulton, Forest Park, Hapeville, Jonesboro, Riverdale, and the surrounding areas. We gather together all kinds of local family events and activities each week and add useful information about classes, family-focused businesses, product reviews, recipes, crafts, school and camp guides, and more. We are your go-to-guide for kids activities in South Fulton County and some of Clayton County. For more articles like this delivered to your inbox once per week, please subscribe. If you have an extraordinary event that you would like to share in our community, you can submit it for free here.
Remember to connect with us on:
Facebook ✿ Twitter ✿ Instagram ✿ Pinterest
Find Your Family Fun®
Get a FREE kid-friendly event calendar for South Fulton and North Clayton Counties full of activities, events, festivals and more!