The world-famous Harlem Globetrotters will be bringing their ALL-NEW action-packed show, "Pushing the Limits" to Infinite Energy Arena on Saturday, January 18th at 2 PM and 7 PM and to State Farm Arena on Sunday, January 19th at 12:30 PM and 5:30 PM.
Don't miss your chance to get up close and personable with a star-stuffed roster including Big Easy Lofton, Hi-Lite Bruton, and woman stars TNT Lister, Swish Sutton, and Torch George*. Every show features a blend of hilarious hijinks and incredible basketball skills including ball handling, high flying dunks, and a new record-breaking attempt. The Harlem Globetrotters are a one-of-a-kind experience putting a new spin on family time. You won't want to miss these memories worth repeating, so get your ticket today!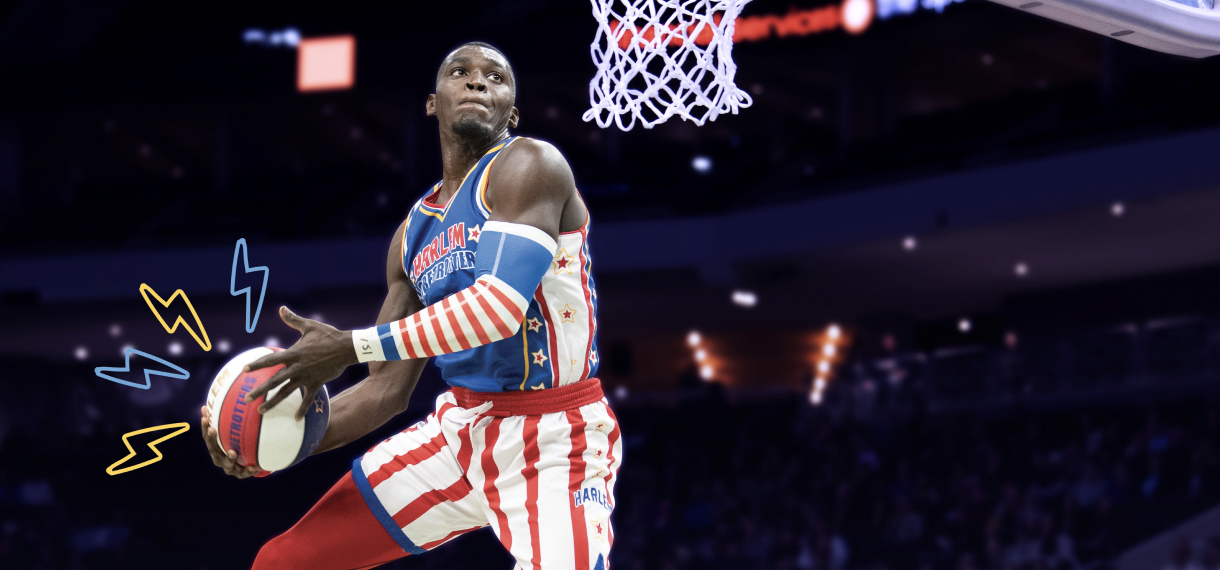 Launched in December, Globetrotters' fans will experience even bigger moments and memories, including a live world record attempt at each game. Plus, many markets will feature a glow in the dark performance. The "Pushing the Limits" World Tour, which officially tipped off on Dec. 26, will up the ante and create even bigger moments and memories for Globetrotter fans. The Hall of Fame team's 94th consecutive year will feature over 280 games through April in North America. Tickets are now on sale at harlemglobetrotters.com and start at $20.00.
New to this year's tour, and never been done before, include:
Holders of 21 current world records, the Globetrotters will attempt a new world record live at each game on tour this year, hoping to add to their list of impressive accolades and innovations.
In many markets, the Globetrotters will also perform their legendary pre-game "Magic Circle" ball handling warmups in the dark, using a glow in the dark Baden basketball to provide the illumination.
The Globetrotters will celebrate their fans by introducing "The Fifth Quarter," a free interactive post-game autograph session where fans will have the opportunity to meet the Globetrotters stars up close and personal.
As part of the tour, the Globetrotters will celebrate the 10th anniversary of the four-point shot, a shot 30-feet from the basket which they introduced to the sport in 2010. The team will also bring back its popular "Magic Pass" pre-game event, which enables fans to come onto the court, meet their favorite Globetrotters for pictures and autographs, and even learn how to spin a ball on their finger just like the stars.
"The Globetrotters have always been entertainers and innovators, and this season will be no exception," said Head Coach and Globetrotter legend Lou Dunbar. "Our fans have come to expect more than just a great show, and this season promises to deliver more entertainment and excitement than ever before. We can't wait to get the season started and create memories that last a lifetime!"
The Harlem Globetrotters roster showcases some of the most thrilling athletes in the world, including Big Easy Lofton, Hi-Lite Bruton, Hammer Harrison, Thunder Law, Bull Bullard, and Cheese Chisholm – plus female stars TNT Lister, Torch George and more.
The Harlem Globetrotters® are legendary worldwide, synonymous with one-of-a-kind family entertainment and great basketball skills for the past 93 years. Throughout their history, the Original Harlem Globetrotters have showcased their iconic talents in 124 countries and territories on six continents, often breaking down cultural and societal barriers while providing fans with their first-ever basketball experience. Proud inductees of the Naismith Memorial Basketball Hall of Fame, the Globetrotters have entertained hundreds of millions of fans – among them popes, kings, queens, and presidents – over nine thrilling decades. The Ambassadors of Goodwill are sponsored by Baden Sports, the Official Basketball, Champion, the Official Uniform & Apparel provider, Tum-e Yummies, the Official Fruit Flavored Drink, Carnival Cruise Line, Inc., Heelys, and Nationwide Children's Hospital. Harlem Globetrotters International, Inc. is a wholly-owned subsidiary of Herschend Enterprises, the largest family-owned themed entertainment company in the U.S. For the latest news and information about the Harlem Globetrotters, visit the Globetrotters' official Web site: www.harlemglobetrotters.com and follow them on Twitter @Globies.
WINNER: B. KITCHEN - CONGRATULATIONS!
Giveaway Rules:
You must be a subscriber of Macaroni Kid College Park - East Point - Morrow to enter and a Georgia resident to win.
You must be 18 years old or older.
The winner will be chosen at random. Once chosen, the winner will have 24 hours to claim tickets. Another winner will be selected after that time.
By entering this contest, you are automatically agreeing to be subscribed to receive Macaroni Kid College Park - East Point - Morrow.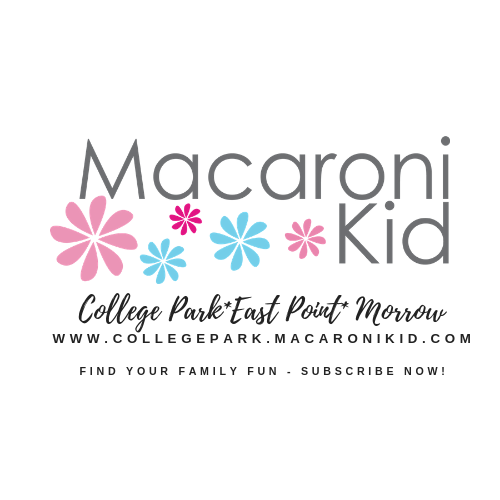 LIKE THIS ARTICLE?

Macaroni Kid College Park East Point Morrow is a free hyper-local weekly newsletter and website focused on fun family events and activities for kids in College Park, East Point, City of South Fulton, Morrow, Union City, City of South Fulton, Forest Park, Hapeville, Jonesboro, Riverdale, Rex, Lake City, and the surrounding areas. We gather together all kinds of local family events and activities each week and add useful information about classes, family-focused businesses, product reviews, recipes, crafts, school and camp guides, and more. We are your go-to-guide for kids' activities in South Fulton County and North Clayton County. For more articles like this delivered to your inbox once per week, please subscribe here. If you have an extraordinary event that you would like to share in our community, you can submit it for free here.