On Saturday, Dec. 7, Blankies 4 My Buddies (B4MB) - a charitable program created by 12-year-old, Chris "C.J." Matthews, a 2019 Giving Tuesday Kids ambassador and his family - will host its 3rd Annual Giving Bowl, a 7-on-7 flag football game that allows kids to play with one purpose – helping their community. For the past 3 years, C.J. has teamed up with H2H, Inc. (Here 2 Help), a nonprofit organization founded to bring relief to and uplift those in need. The two organizations collaborate to provide food for families for the holidays and blankets for kids who are sick or struggling and need an extra dose of comfort. The game will take place at Sandtown Park (5320 Campbellton Rd. SW, 30331) from noon to 3:00 PM.
"I am happy to be working with H2H again this year because, through their partnerships, they help us to reach our goals of feeding families, something we couldn't do to this magnitude without them,' says C.J.
With the help of H2H, the collaboration proudly boasts having fed about 150 families for the holidays in the past two years. The bags include staples like rice, beans, grits, canned vegetables, and other non-perishable food items. This year, coupons for a free large pizza from Marco's Pizza Hapeville will be included. Several pastries and the bags are donated by a 3-year supporter, Publix Market in Camp Creek Marketplace. The venue for the event has been provided annually by Tony Phillips of the City of South Fulton Parks and Recreations, originally approved by the late Commissioner Emma Darnell in 2017. In 2017 and 2018, the event was held at Burdett Park in College Park. This is the first year it will be held at Sandtown Park.
The very first Giving Bowl was made possible by a $500 Disney Be Inspired grant that C.J. Matthews was awarded by Youth Service America. He combined his passion for giving with his love for football and The Giving Bowl was born.
"We want this event to grow larger and larger each year," says Chris Matthews (C.J.'s dad), co-founder of The Giving Bowl. "Our focus with creating this game was to teach young men about being humble and showing kindness to others no matter where you are in your life because even the smallest gesture can make a big impact."
Admission to the event is free, but the groups are asking spectators and neighbors to support with donations of non-perishable food items and new children's themed blankets to donate to kids in hospitals, shelters, etc. Food items will be packed and distributed at the event on Saturday afternoon. Boys, ages 11 to 14 or 6th to 8th grade are invited to come out and register and participate in the game on the day of. No football experience necessary as the two main goals are competitive fun and giving back.
Blankies 4 My Buddies was founded in 2013 after the Matthews' Family endured a pregnancy loss of their daughter, Karsen Angelica. A young C.J. was devastated and his parents knew they needed to do something to help him to cope. Through helping others in the spirit of his little sister, he was able to move beyond the hurt and find something that made him feel good when he thinks of his lost sister. In March 2016, the family celebrated the birth of their son Kollin, and C.J. became a big brother. C.J. enjoys doing this work and intends to continue helping children and families for many years to come. Matthews was the Community Service Honoree at the 2019 YOU Awards held in South Fulton in March. This year he was also honored to be an ambassador for Giving Tuesday Kids, a spinoff of the Giving Tuesday global movement. The ambassadors' goal was to rally kids all over the world to create an epic moment of generosity on December 3, 2019.
Monetary donations are accepted at www.gofundme.com/2019-giving-bowl. For more information, visit www.blankies4mybuddies.org.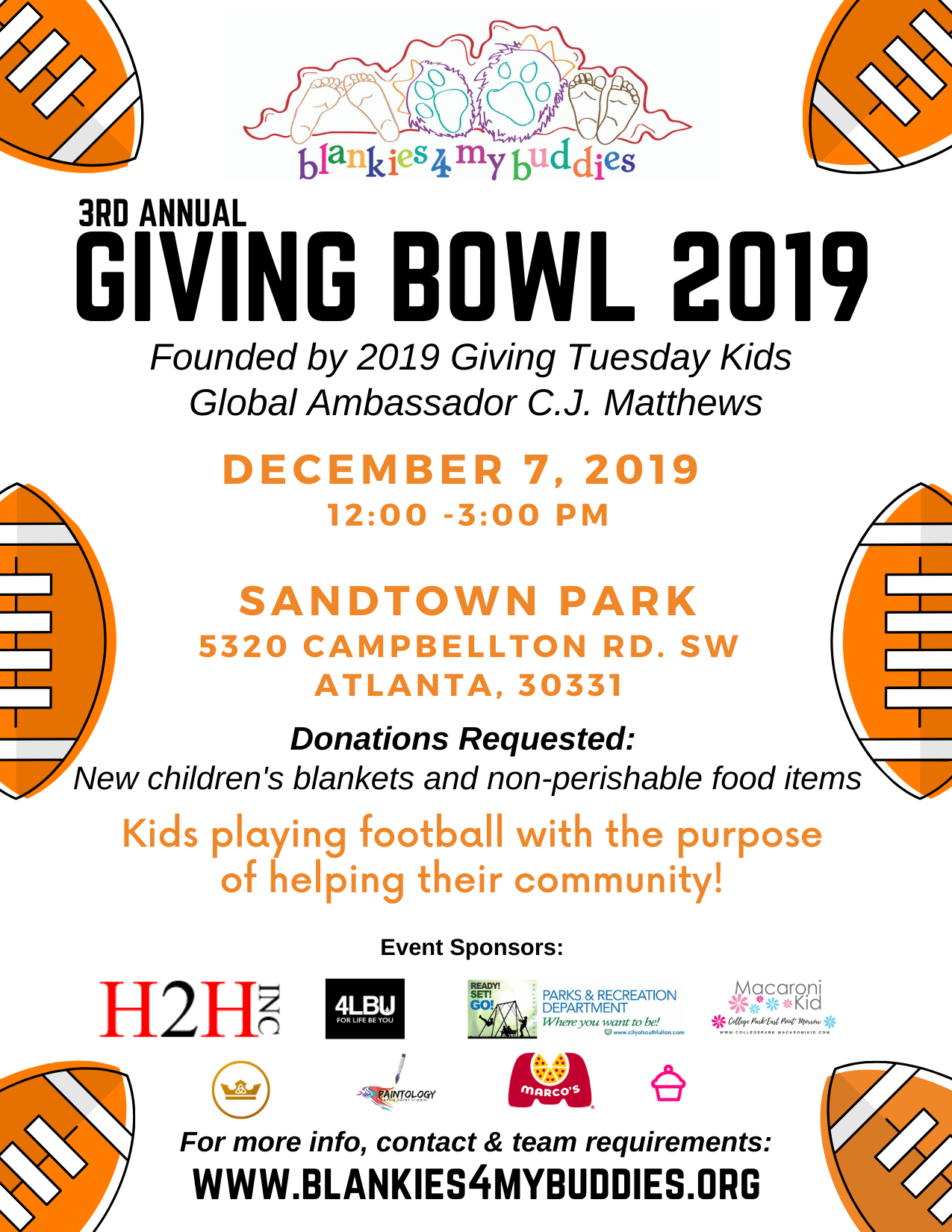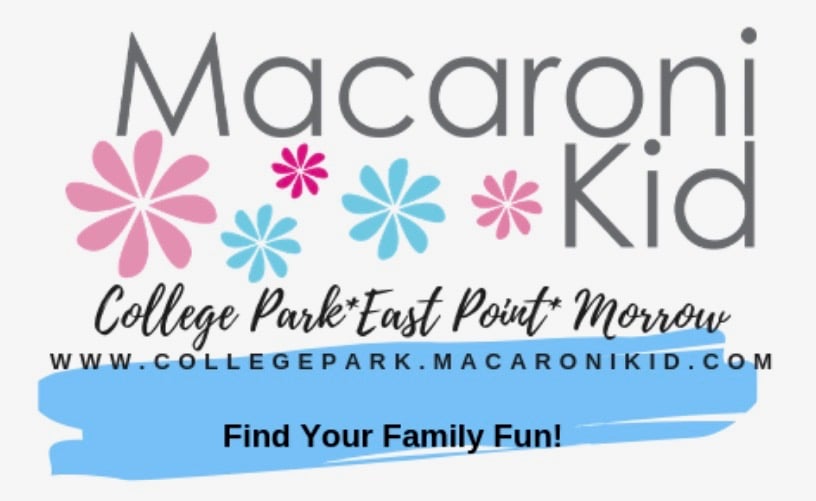 LIKE THIS ARTICLE?

Macaroni Kid College Park East Point Morrow is a free hyper-local weekly newsletter and website focused on fun family events and activities for kids in College Park, East Point, City of South Fulton, Morrow, Union City, City of South Fulton, Forest Park, Hapeville, Jonesboro, Riverdale, Rex, Lake City, and the surrounding areas. We gather together all kinds of local family events and activities each week and add useful information about classes, family-focused businesses, product reviews, recipes, crafts, school and camp guides, and more. We are your go-to-guide for kids' activities in South Fulton County and North Clayton County. For more articles like this delivered to your inbox once per week, please subscribe here. If you have an extraordinary event that you would like to share in our community, you can submit it for free here.