Cirque Dreams Holidaze brings its latest electrifying and reimagined live family holiday spectacular to Atlanta's World Famous Fox Theatre with 3 unforgettable performances. This critically-acclaimed extravaganza is both a Broadway musical and a new Cirque adventure wrapped into the ultimate holiday gift for the entire family!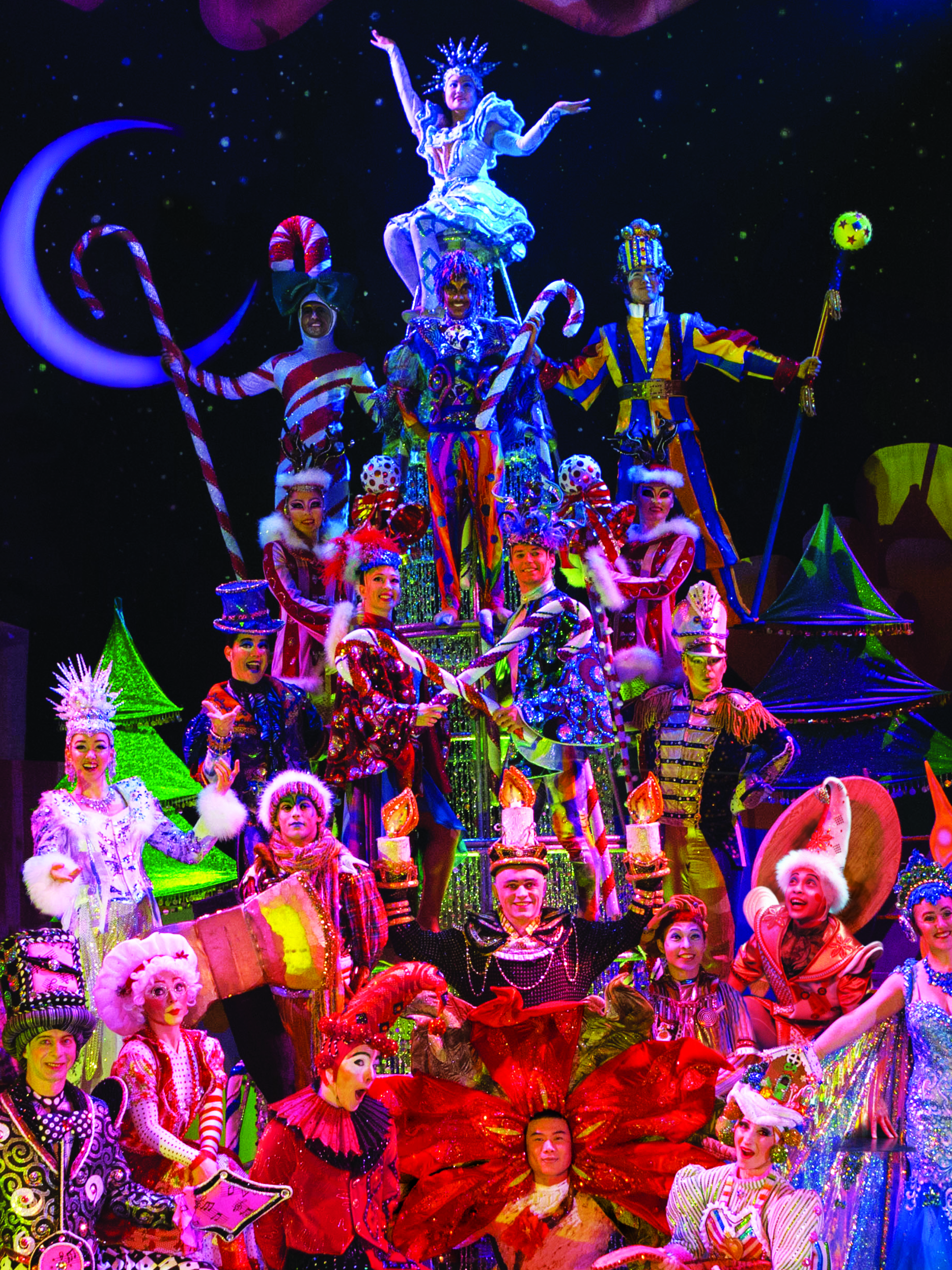 The one and only Cirque Dreams Holidaze has been hailed by the New York Daily News as "A delicious confection of charm, sparkle and talent by the sleigh load." It's "the perfect holiday gift and show everyone will enjoy," raved BroadwayWorld of the sold-out performances that "dazzled…at The Kennedy Center," Washington Post. The Tennessean proclaimed it "A dazzling Holidaze Spectacle…for both young and old" at the Grand Ole Opry House.
Set in a multi-million-dollar wonderland of elaborate scenes and dozens of original holiday production numbers, audiences nationwide will celebrate the most wonderful time of the year as they experience over 300 spectacular costumes and 20 of the world's most astonishing acts. Broadway singers perform original music along with a new twist on seasonal favorites such as "Deck The Halls," "Winter Wonderland" and "Jingle Bell Rock." On the edge-of-your-seat feats are performed by toy soldiers, snowmen, penguins, candles, reindeer, gingerbread, carolers, Santa and colossal ornaments flying, balancing and stretching imaginations in this groundbreaking holiday stage spectacular. It's "Las Vegas…meets family entertainment…meets musical theatre" touts the Boston Globe.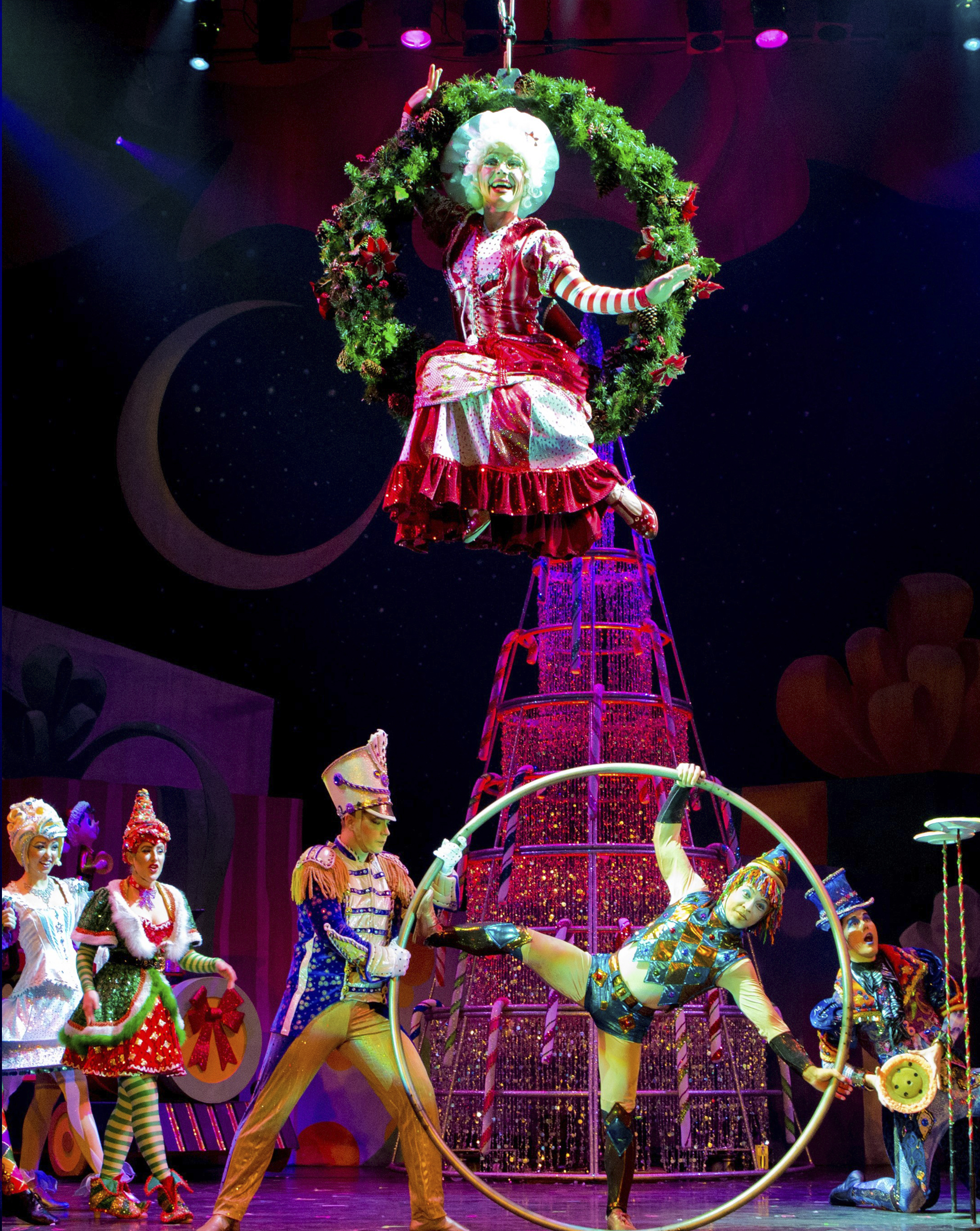 Cirque Dreams Holidaze is affordably priced from $49.50 to $103.00 and will perform 3 shows at the Fox Theatre Nov. 30 through Dec. 1. Tickets are available by calling 1-855-285-8499 or visiting the Fox Theatre Box Office located at the theatre at 660 Peachtree St NE, Atlanta, GA 30308. Group orders of 10 or more may be placed by calling 404-881-2000. Performance schedule, prices, and cast are subject to change without notice.
Click here to use special offer code: "MACKID"
...and unlock an exclusive 25% discount off select seats
Follow the Fox Theater on Facebook, Twitter, SnapChat, and Instagram. Follow in on the fun by using hashtag #AtTheFox. Follow Cirque Dreams Holidaze on Facebook, Instagram, Twitter, and YouTube. You can follow the excitement of the show by using hashtag #CirqueDreamsHolidaze. For more information, visit: www.cirqueproductions.com
About Cirque Dreams & Neil Goldberg
The Cirque Dreams franchise is a globally recognized entertainment brand that has produced shows for Broadway, theatre tours, casinos, theme parks, resorts, governments, cruise lines, and venues worldwide. Since 1993 over 50 million people have experienced a Cirque Dreams show garnering critical acclaim from USA Today, Associated Press and the New York Times to CNN, Today Show and Fox & Friends. Neil Goldberg has been declared "One of today's leading theatrical impresarios" by the LA Times and "Uniquely Ingenious" by the New York Daily News.
Other brand titles include the Broadway Hit Cirque Dreams Jungle Fantasy, Cirque Dreams Rocks and Cirque Dreams Revealed. Cirque Dreams Holidaze continues touring the US with multiple productions. Cirque Dreams Unwrapped performs annually at Gaylord Palms Resort, Orlando and Gaylord National, DC. A variety of distinctive Cirque Dreams shows perform year-round on Norwegian Cruise Lines. In 2019, Armed Forces Entertainment presented Cirque Dreams Stars & Stripes for military service members and their families. Neil Goldberg works with major celebrities and artists, holds various industry, leadership and Board of Director positions and is founding philanthropist of the Neil Goldberg Dream Foundation established to enrich the arts. For more information, visit www.cirqueproductions.com.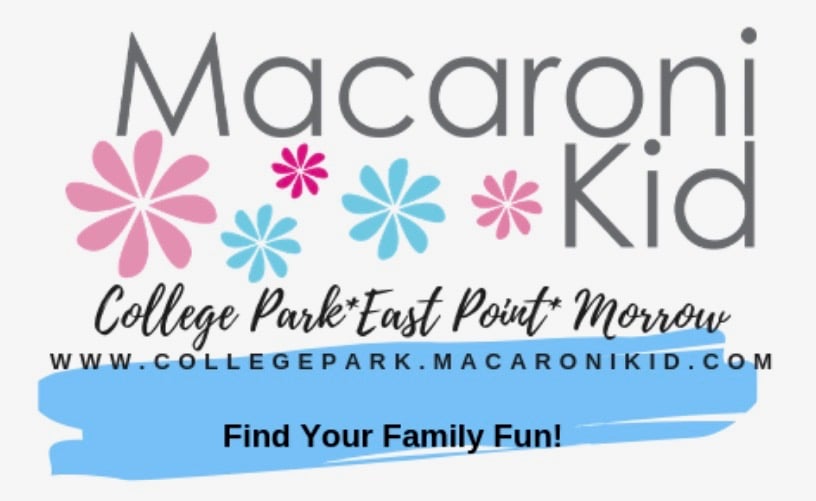 LIKE THIS ARTICLE?
Macaroni Kid College Park East Point Morrow is a free hyper-local weekly newsletter and website focused on fun family events and activities for kids in College Park, East Point, City of South Fulton, Morrow, Union City, City of South Fulton, Forest Park, Hapeville, Jonesboro, Riverdale, Rex, Lake City, and the surrounding areas. We gather together all kinds of local family events and activities each week and add useful information about classes, family-focused businesses, product reviews, recipes, crafts, school and camp guides, and more. We are your go-to-guide for kids' activities in South Fulton County and North Clayton County. For more articles like this delivered to your inbox once per week, please subscribe here. If you have an extraordinary event that you would like to share in our community, you can submit it for free here.