Macaroni Kid Act of Kindness Week is ending but the good deeds won't stop. From Saturday, September 28 to Saturday, October 5, 2019, hundreds of Macaroni Kid Publishers across the country are hosting events that give back to their communities. In addition to hosting a variety of activities this week, Macaroni Kid College Park * East Point * Morrow is participating this year by hosting a blanket drive throughout October for Blankies 4 My Buddies in recognition of Pregnancy and Infant Loss Awareness Month. Blankies 4 My Buddies is a charitable project created by 12-year-old Chris Matthews after his family experienced a pregnancy loss when he was five years old. He collects blankets to donate to sick and/or displaced children who need an extra dose of comfort mainly during the cold months. Chris is a 7th grader at Fulton Leadership Academy in East Point and also the oldest son of Macaroni Kid publisher, Kristen Wright Matthews.
Kristen experienced a pregnancy loss of her daughter in 2013 and Chris had a hard time coping. The family has now been facilitating Blankies 4 My Buddies' annual collection for seven years. "I love the fact that Macaroni Kid aligns with the values I have been teaching my son from day one and it warms my heart to not only support his passion as his mother, but now I can use the power of my business to help him and the community we serve while honoring the memory of my precious baby girl," says Matthews.
I am a strong believer in the saying, "Be the change you want to see in the world." I've lived by that mantra for most of my life having worked with a plethora of charities since my college graduation. I am raising my sons to be a part of the solution and not the problem," Matthews says. "I hope that I can count on our Macaroni Kid community in South Fulton and North Clayton counties to support this collection.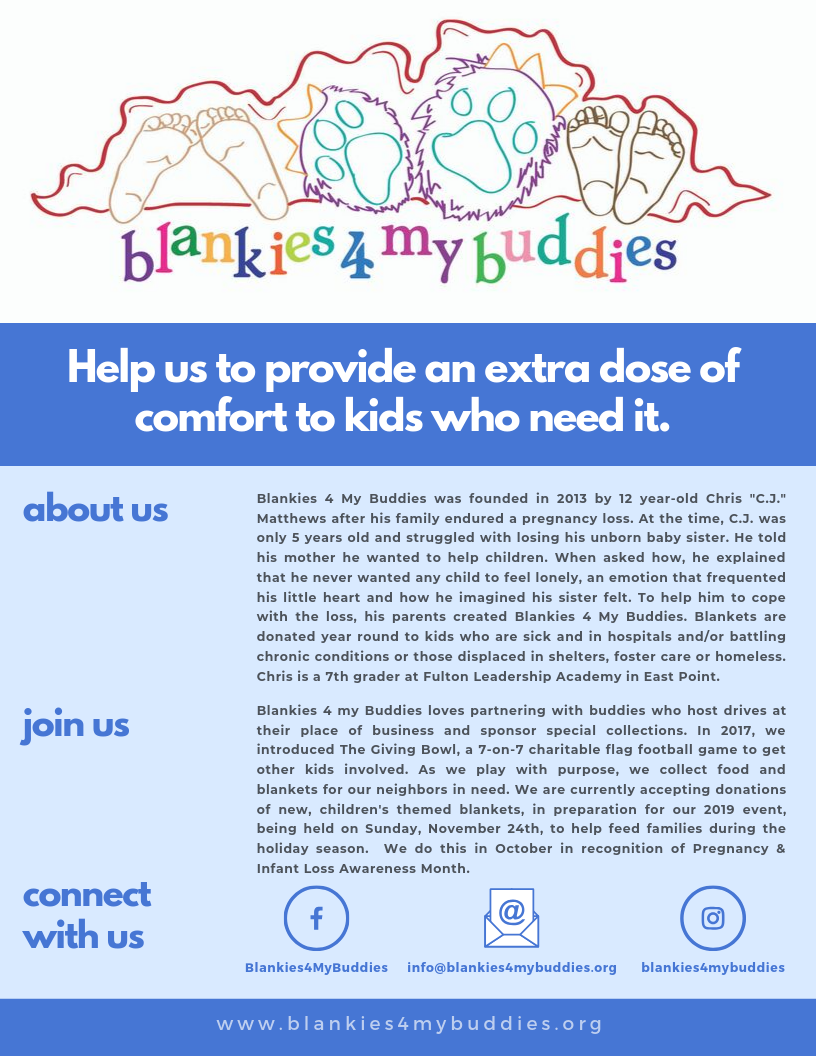 Blankets can be dropped off at the following locations (during regular business hours) throughout the month of October. As added, more locations will be listed on the Blankies 4 My Buddies website Monetary donations are also accepted on the website via GoFundMe.
Hapeville Depot Museum and Visitor Center
620 S. Central Ave.
Hapeville, 30354

Kupcakerie
2781 Main Street
East Point, GA 30344

Dance on Kee Studios
2459 Roosevelt Hwy
College Park, GA 30337

Marco's Pizza Hapeville
842 Virginia Ave.
Hapeville, GA 30354


2019 Macaroni Kid Act of Kindness Week Recap
On Sunday, September 29th, families gathered at Barrett Park in College Park for a Kindness Rock Painting Party, in which the kids hid in inconspicuous places for visitors to the park to find. The kids were very excited to learn the potential of brightening someone's day. More photos can be found on our Facebook page on September 29th.
On Friday, October 4th, we hosted a Peace & Kindness themed storytime at Wolf Creek Public Library to encourage kids to be mindful of others. We had a full room as we joined the weekly Learning Spaces program. Kristen led an appreciation circle, read The Rabbit Listened, and gave attending parents and grandparents tips on how they can teach kindness and incorporate mindfulness at home. Book suggestions for teaching kindness at home were posted on Facebook.
A pay-it-forward coffee chain at Kupcakerie in East Point and Daylight Donuts, and other random acts of kindness were performed throughout the area this week. On Facebook, followers are challenged to complete as many kind acts this week as they are old.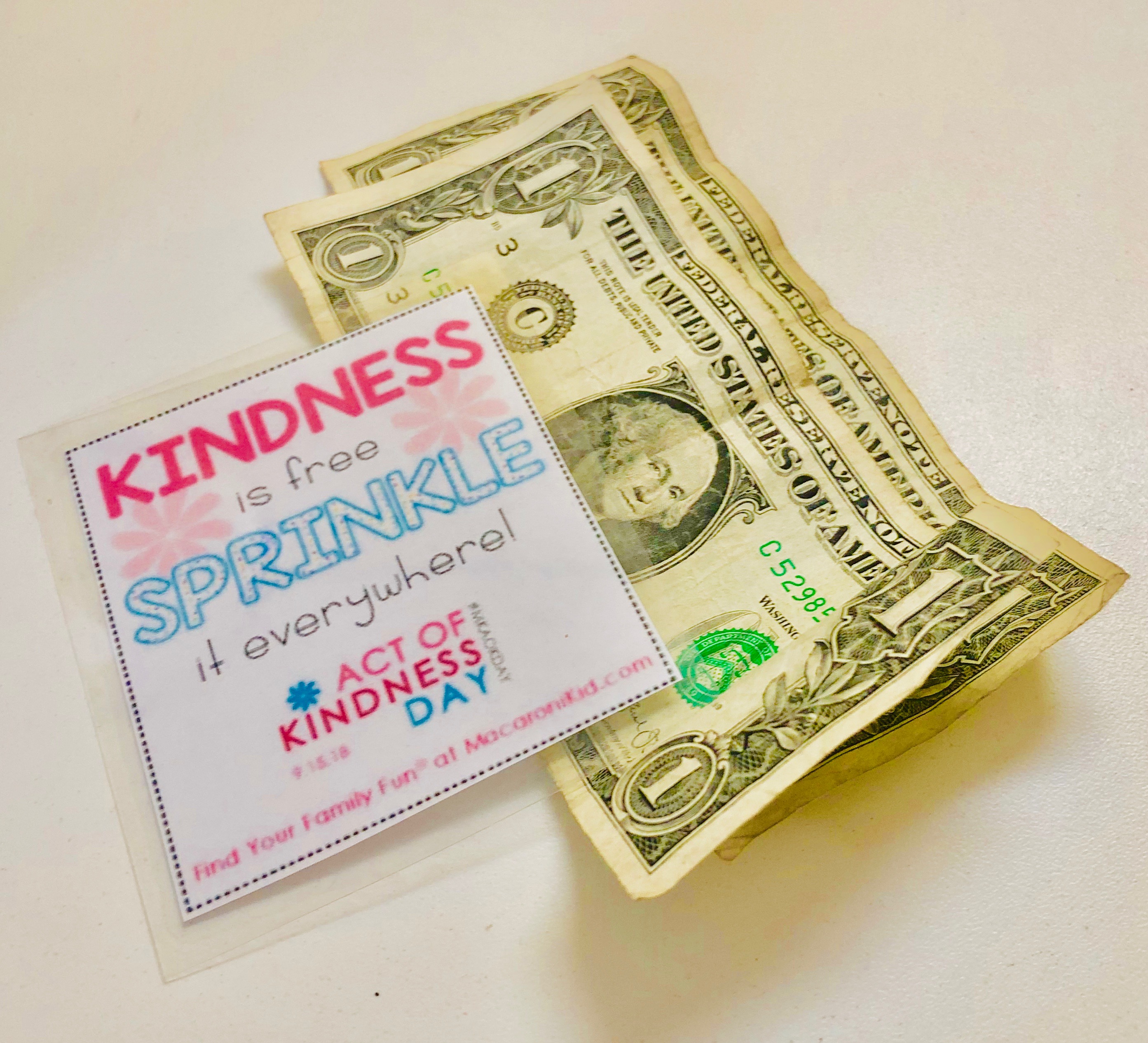 Macaroni Kid Act of Kindness Week is an annual nationwide celebration that begins on the third Saturday in September. Over the past years, Macaroni Kid Publishers raised $50,000 for local charities, donated more than 35,000 diapers to families in needs, encouraged hundreds of kids to sign anti-bullying pledges, cleaned dozens of parks and trails and delivered more than 3,000 handwritten cards to first responders.
"Our local publishers honor their local communities and the entire Macaroni Kid family by using their reach to enrich our more than 550 communities and by showing Acts of Kindness in so many ways," says Chief Macaroni Mom Joyce Shulman.
#MKAOKDAY - Join us next year!
To donate to the blanket drive or for more information about this MacKid area, head to the Macaroni Kid College Park * East Point * Morrowor email Kristen at kristenwm@macaronikid.com

* * *
Other Articles:
10 Ways to Make a Difference: Macaroni Kid Act of Kindness Week
FREE Act of Kindness Printables, Plus 51 Simple Ways to Spread Joy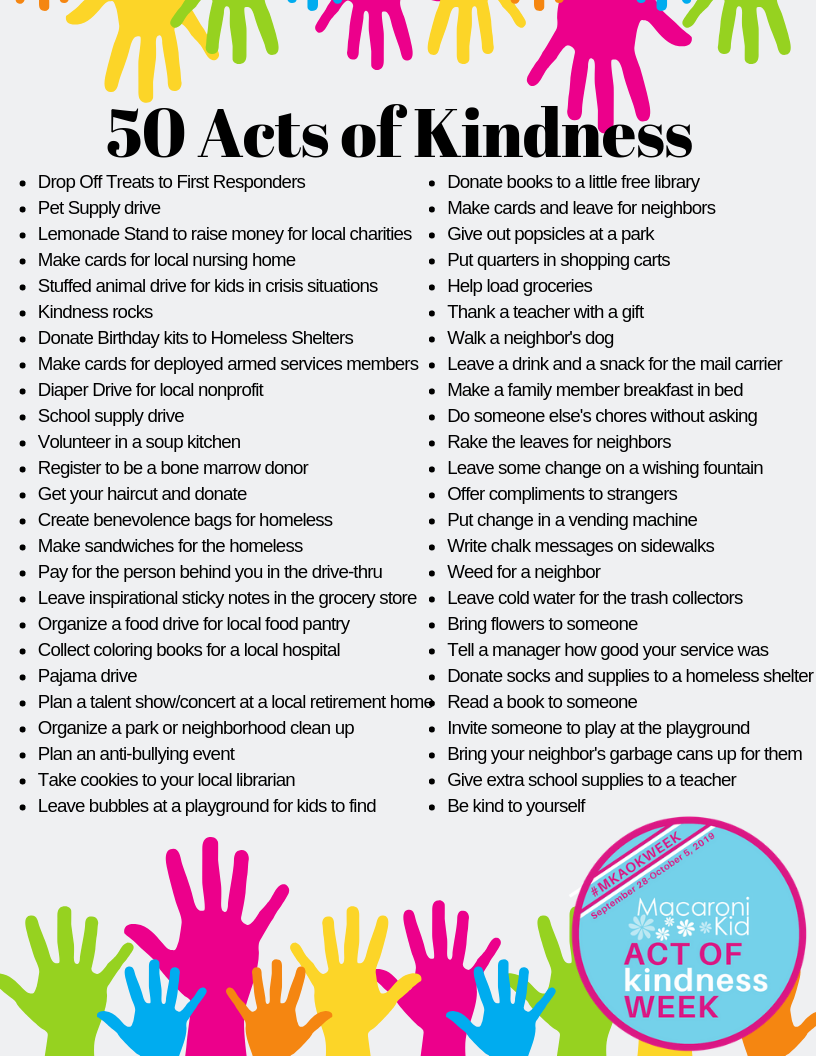 UPCOMING EVENTS: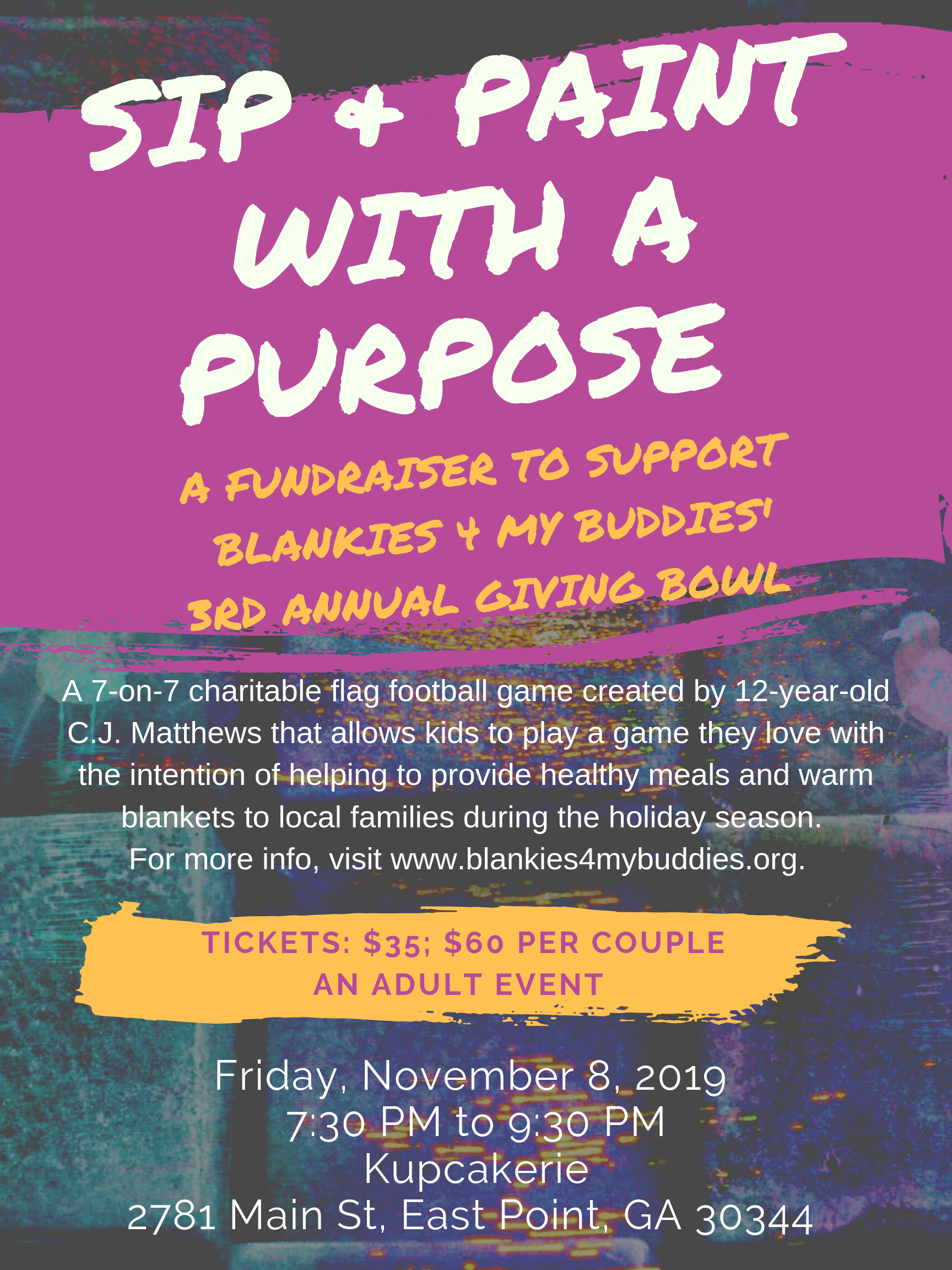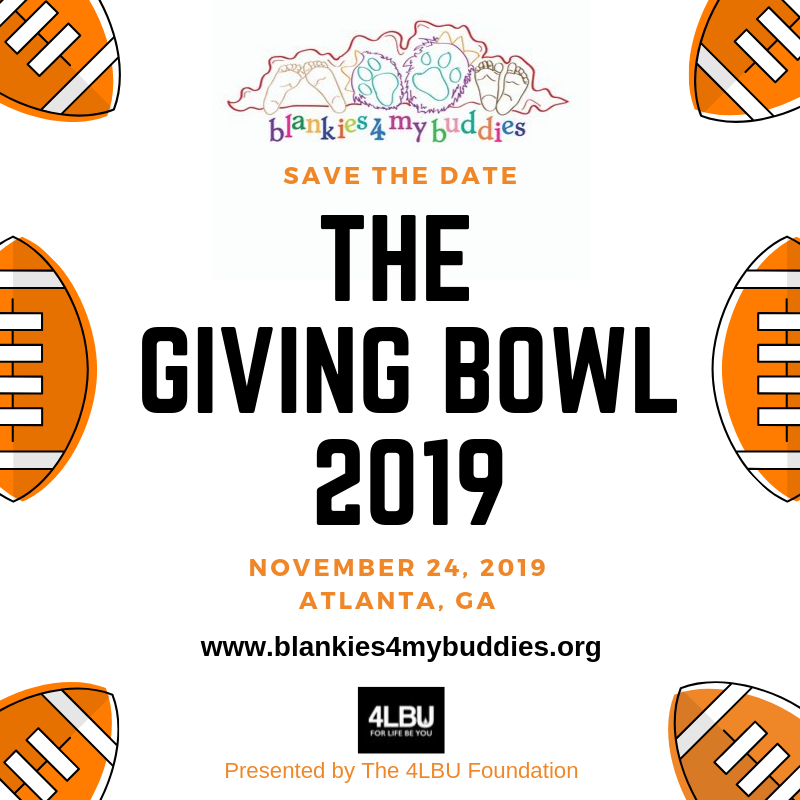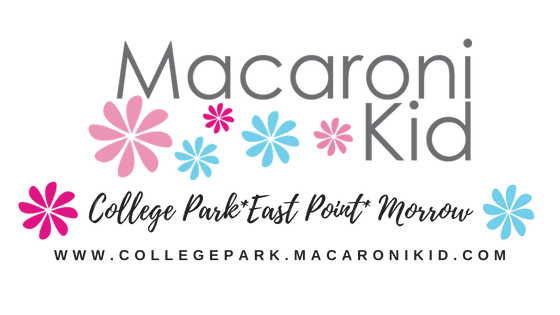 LIKE THIS ARTICLE?
Macaroni Kid College Park East Point Morrow is a free hyper-local weekly newsletter and website focused on fun family events and activities for kids in College Park, East Point, City of South Fulton, Morrow, Union City, City of South Fulton, Forest Park, Hapeville, Jonesboro, Riverdale, Rex, Lake City, and the surrounding areas. We gather together all kinds of local family events and activities each week and add useful information about classes, family-focused businesses, product reviews, recipes, crafts, school and camp guides, and more. We are your go-to-guide for kids' activities in South Fulton County and North Clayton County. For more articles like this delivered to your inbox once per week, please subscribe here. If you have an extraordinary event that you would like to share in our community, you can submit it for free here.