Museum Day is a one-day event in which participating museums and cultural institutions across the country provide free entry to anyone presenting a Museum Day ticket. Participants are allowed to download one ticket per email address. The ticket provides free general admission on Saturday, September 21, 2019, for two people.
Participating Museums:
Museum Day FAQs:
How do I get free admission?
Tickets will be available to download beginning at midnight on Thursday, August 15, 2019. Select "Get A Ticket" from the top navigation bar. Filter your search and click "Get a Ticket" next to the museum you wish to attend. You will be asked to enter your name, email address and confirm the museum you wish to attend before downloading your ticket. You'll be able to download your ticket immediately and we'll email you a copy. Check your inbox for an email from info@noreply.smithsonianmag.com with a link to your ticket.
Does everyone get free admission?
To get free admission, guests must present an official Museum Day ticket. This ticket provides general admission for ticket holder plus one guest (not valid for special exhibits, parking, IMAX film screening or any other offer). Ticket is only valid on Museum Day, September 21, 2019. If a museum reaches capacity, the museum has the right to limit guests until space becomes available.
Can I bring my whole family to Museum Day?
Each ticket provides general admission for ticket holder plus one guest. If you go to Museum Day with more than one guest, other guests will have to pay full admission.
I have a child. Does my child count as one of the free tickets?
Please call the museum if you have specific questions related to ages and admission. Generally, if admission to the museum is free for children, the museum will not count your child as your Museum Day guest. If the museum generally charges admission for children, then your child will count as one of your Museum Day guests. Each ticket provides general admission for ticket holder plus one guest
Can I download a ticket for more than one museum?
You may download one (1) ticket per email address. Choose wisely! There are no takebacks, once you select a museum, you will not be able to change your selection.
Do I need to print my Museum Day ticket?
Some museums require a printed ticket, others will allow you to show your ticket via a smartphone or tablet. Not sure? Check your ticket. Museums that require a printed ticket include an asterisk under the museum address stating, "*Printed ticket required."
I don't have a printer. How do I get my ticket?
Not all museums require printed tickets. Your ticket and the museum profile will let you know if the museum you wish to attend requires a printed ticket. Local libraries and community centers are great places to print materials if you don't own your own printer and the museum you are attending requires a printed ticket. Ask your librarian for assistance if you need help!
CONNECT WITH SMITHSONIAN MAGAZINE ON TWITTER: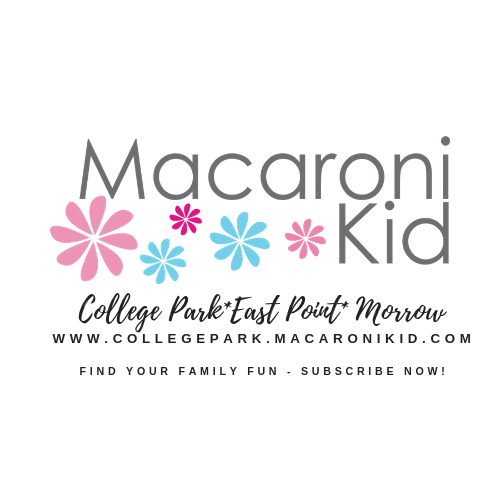 LIKE THIS ARTICLE?
Macaroni Kid College Park East Point Morrow is a free hyper-local weekly newsletter and website focused on fun family events and activities for kids in College Park, East Point, City of South Fulton, Morrow, Union City, City of South Fulton, Forest Park, Hapeville, Jonesboro, Riverdale, Rex, Lake City, and the surrounding areas. We gather together all kinds of local family events and activities each week and add useful information about classes, family-focused businesses, product reviews, recipes, crafts, school and camp guides, and more. We are your go-to-guide for kids activities in South Fulton County and North Clayton County. For more articles like this delivered to your inbox once per week, please subscribe here. If you have an extraordinary event that you would like to share in our community, you can submit it for free here.
Remember to connect with us on:
Facebook: www.facebook.com/macaronikidcem
Twitter: www.twitter.com/macaronikidcp
Instagram: www.instagram.com/macaronikidcem