Black Restaurant Week sets the stage for Atlanta's respected black culinary and spirits community with NOSH, a showcase of endless delectable bites and thirst-quenching sips from the city's premier black chefs, caterers, and bartenders presented by Maker's Mark. NOSH will take over 595 North Event Center (595 North Avenue Northwest, Atlanta, GA 30318) on Thursday, September 12 from 6:00 PM - 10:00 PM, featuring music by DJ Era, live cooking demonstrations by Chef Samone Lett, Chef Robert Butts, Chef Lorenzo Washington, and food judged by Pubby Longway.
Eventgoers will taste the night away and tantalize your taste buds with flavors of African, African-American, and Caribbean cuisine. From spicy and savory, to sweet and subtle, an array of options will be available to suit every taste. Vegetarian or Vegan? No problem!
During the VIP Experience: Power of the Palate Bartender Competition sponsored by Maker's Mark, you will have the opportunity to sip and vote on your favorite cocktail from Atlanta's top bartenders.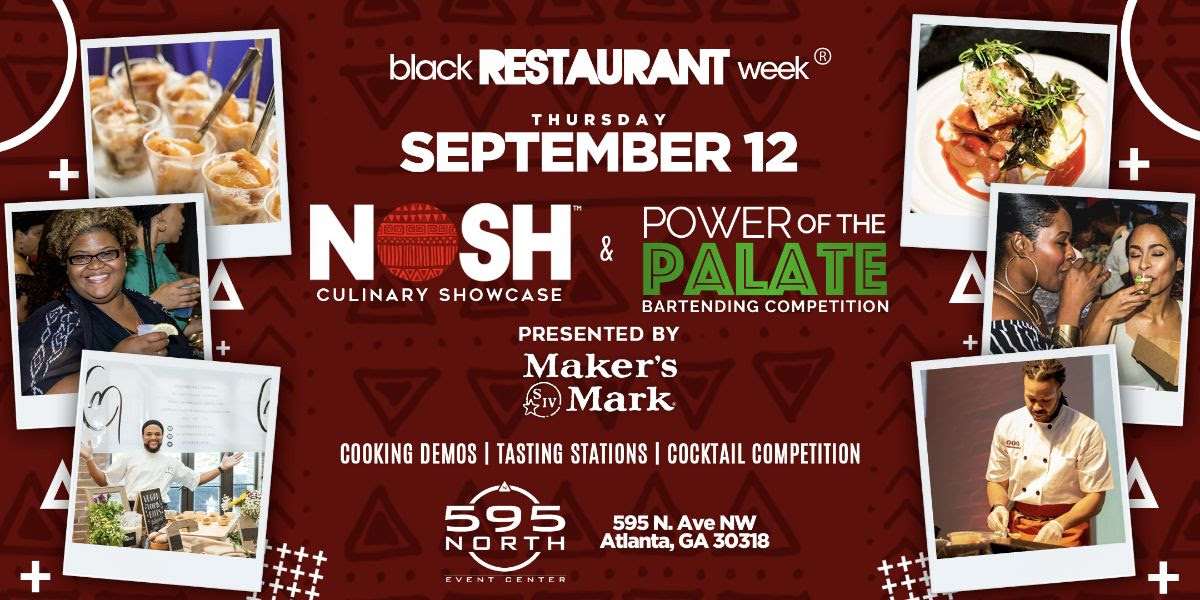 Food Trucks + Music + Fun at Black Restaurant Week's 3rd Annual Black-Owned Food Truck Park
Black Restaurant Week's third annual Food Truck Festival is back with food, music, and fun entertainment for the whole family taking place on Saturday, September 14 from 2:00 PM - 8:00 PM at Soundbites Food Truck Park (1850 Howell Mill Rd NW, Atlanta, GA 30318).
Enjoy the best street food Atlanta has to offer with the best Atlanta food trucks and stands. Soundbites will also feature Atlanta's hottest DJs playing a variety of music all day by DJ Condo & Sing, DJ Ohso, DJ Era, Dj Sean Falyon, and DJ Biff Barker. Come hungry and bring your family and friends! There will be marketplace vendors, kids activities, and more.
Tickets are $7.00 each or can be purchased 2 for $10.00 here. Free entry for Children 10 and under.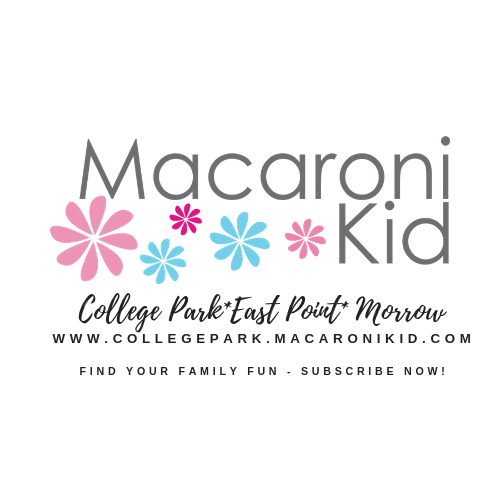 LIKE THIS ARTICLE?
Macaroni Kid College Park East Point Morrow is a free hyper-local weekly newsletter and website focused on fun family events and activities for kids in College Park, East Point, City of South Fulton, Morrow, Union City, City of South Fulton, Forest Park, Hapeville, Jonesboro, Riverdale, Rex, Lake City, and the surrounding areas. We gather together all kinds of local family events and activities each week and add useful information about classes, family-focused businesses, product reviews, recipes, crafts, school and camp guides, and more. We are your go-to-guide for kids activities in South Fulton County and North Clayton County. For more articles like this delivered to your inbox once per week, please subscribe here. If you have an extraordinary event that you would like to share in our community, you can submit it for free here.
Remember to connect with us on: