Experience Japan like never before at the 2019 JapanFest Atlanta!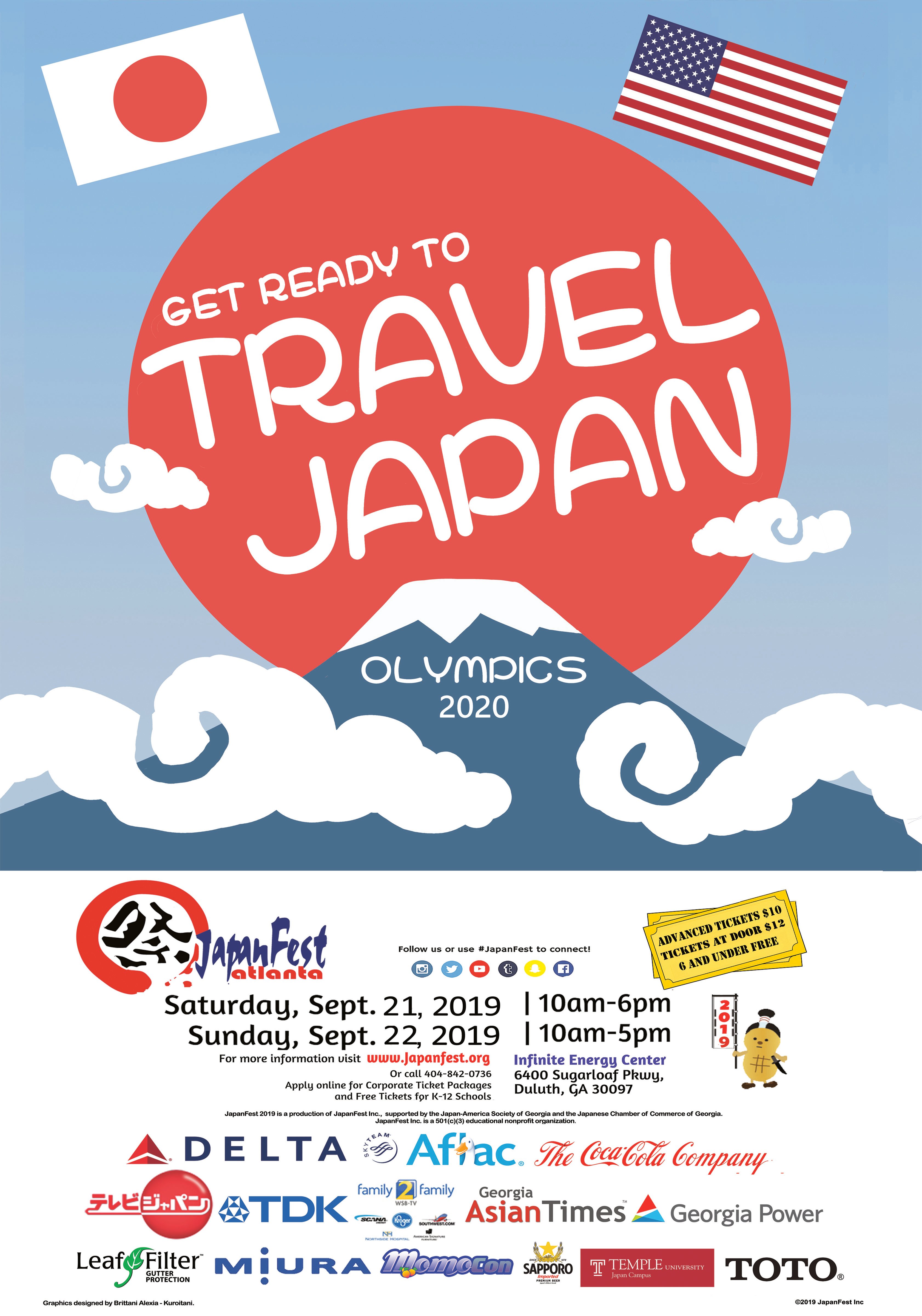 The 33rd Annual JapanFest is all about "traveling" to Japan to enjoy the traditions, natural beauty, and pop culture of the nation that is hosting the 2020 Olympics. JapanFest 2019 will provide visitors with a unique way to get ready for the 2020 Olympics by learning about Japan through a wide array of performances, presentations, and authentic national cuisine that will entertain, educate, and delight. JapanFest Weekend is on September 21-22, 2019, from 10 am to 6 pm (Saturday) and 10am to 5pm (Sunday) at the Infinite Energy Center, located at 6400 Sugarloaf Parkway, Duluth, GA. Tickets for an entire day are $10 in advance, $12 at the door.
This year's headlining performers include Nozomi Takeda, Marie Kondo's senior executive consultant who has worked with Kondo since the very beginning in teaching the KonMari "Spark Joy" Method of tidying up homes across America. Also coming from Tokyo will be Tomomi Kunishige, well-known for her dramatic art exhibition-style of Japanese calligraphy that includes English words.
The ever-popular Matsuriza Taiko Drummers, a Japanese taiko drum troupe of five powerful drummers, will perform and conduct workshops. Samurai Sword Soul will show off their dramatic sword techniques and demonstrate the "Way of the Warrior." Street Theater
Artist Mariko Iwasa, an accomplished actress in an array of theater genres including kabuki, clowning, and mime, will show us that, "We can say anything without words." Minyo Station, a Japanese Folk Music Troupe from Los Angeles, combines traditional and western instruments for an eclectic, original jazz sound. Motoko the Storyteller will mesmerize children and adults alike with both funny and scary Japanese tales told in English.
The traditional Japanese tea ceremony, sumo wrestling, karate and ninja performances, Japanese flower arranging, traditional Japanese dancing and more will all be a part of the festival entertainment program as well.
Two of JapanFest's most popular areas are its Japanese Food Court and Anime Village. Visitors can also head down Ginza Dori, named after Tokyo's famous shopping district. This main street will feature Japanese festival-style games, Japanese ceramics, traditional Japanese clothing, accessories, and toys. In the "Olympic Village," more vendors will display their wares and art products, for a total of over 120 vendors. In addition, visitors can experience both the old and new of Japanese culture by trying on a kimono, or, for those who want to dress up as their favorite animation character, participate in a Cosplay Contest. The recently released and highly acclaimed family-friendly film, Mirai, will be screened twice each day, once in English and once in Japanese. Visitors can purchase tickets to the film Mirai onsite during festival days at the box office for just $6.
As the largest Japan-related event in the Southeast, thanks to the generous involvement of the Japanese community and Japanese businesses in Georgia, this is an opportunity to share all things Japanese with Georgia and the surrounding states. Many of the approximately 550 Japanese companies based in Georgia will display their products in the "Japanese Businesses in Georgia" exhibition (JBiG) including their latest in Japanese technology, such as automobiles, tractors, and electronics.
Tickets for an entire day are $10 in advance, $12 at the door and cover all performances except the film Mirai ($6) for those who wish to attend. Teachers (K-12) can bring their students to JapanFest for free by applying via their educational institution online at www.japanfest.org. College student discounts are available, and other organizations can save money by purchasing advance ticket packages online.
Original JapanFest designer t-shirts will be on sale for $20 to help support our educational programs. JapanFest is a production of JapanFest Inc., a 501(c )(3)educational nonprofit organization, in association with the Japanese Chamber of Commerce of Georgia and the Japan America Society of Georgia, and is supported by the Consulate General of Japan in Atlanta. JapanFest would not be possible without the help of over 200 volunteers. Tickets can be purchased at www.japanfest.org. No pets other than guide dogs are allowed inside the convention center. For more information, call 404-842-0736 or visit www.japanfest.org.
Sponsors
Platinum-Delta Air Lines; Gold-Aflac Incorporated; The Coca-Cola Company; Silver- Taylor English Duma; TV JAPAN/NHK Cosmomedia America, Inc.; TDK Components USA, Inc.; WSB TV Channel 2; Bronze- Georgia Asian Times; Georgia Power Company; LeafFilter, Miura America Co. LTD; MomoCon; Sapporo USA, Inc.; Temple University Japan Campus; TOTO USA Inc.; Fuji- American Honda Motor Co., Inc. Power Equipment Division; Baker Donelson; Dexerials America Corporation; Georgia Army National Guard; Hartsfield-Jackson Atlanta International Airport; Hoso Media; Novis Creative; Smith, Gambrell Russell LLP; TD Automotive Compressor Georgia, LLC; WOWNOW Inc.; Niche Import Co.; Yamaha Motor Corp. USA; Sakura- Anime Weekend Atlanta, AXIS Atlanta; Ernst & Young LLP; Honda Precision Parts of Georgia; Yachiyo Mfg. of America; Hylant; Ume- Atlanta Parent Magazine; AT&T; Brandon Hall School; In Memory of Shigenobu Machida; KPMG; Panasonic Automotive Systems; Toppan Printing; JapanFest is also made possible in part by- Center for Global Partnership; Chopstix for Charity, NAAAP Atlanta Chapter; Explore Gwinnett; South Arts, Inc., and The Japan Foundation.
For more information about JapanFest, please visit: www.japanfest.org.
GIVEAWAY ENDED:
WINNER: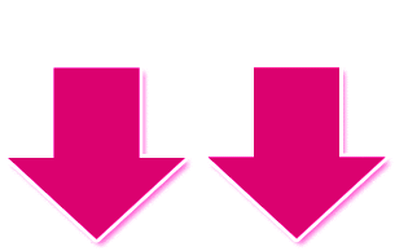 A. RICHARDSON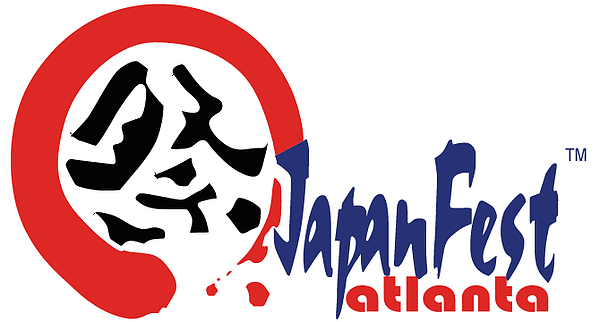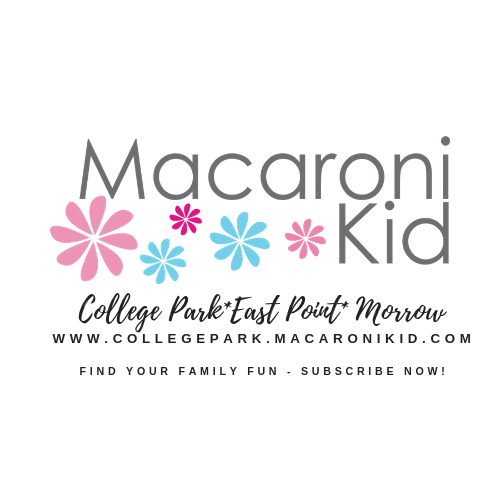 LIKE THIS ARTICLE?
Macaroni Kid College Park East Point Morrow is a free hyper-local weekly newsletter and website focused on fun family events and activities for kids in College Park, East Point, City of South Fulton, Morrow, Union City, City of South Fulton, Forest Park, Hapeville, Jonesboro, Riverdale, Rex, Lake City, and the surrounding areas. We gather together all kinds of local family events and activities each week and add useful information about classes, family-focused businesses, product reviews, recipes, crafts, school and camp guides, and more. We are your go-to-guide for kids activities in South Fulton County and North Clayton County. For more articles like this delivered to your inbox once per week, please subscribe here. If you have an extraordinary event that you would like to share in our community, you can submit it for free here.
Remember to connect with us on: