Each year, we usually celebrate Mother's Day and my husband's birthday on the same weekend.

Happy belated!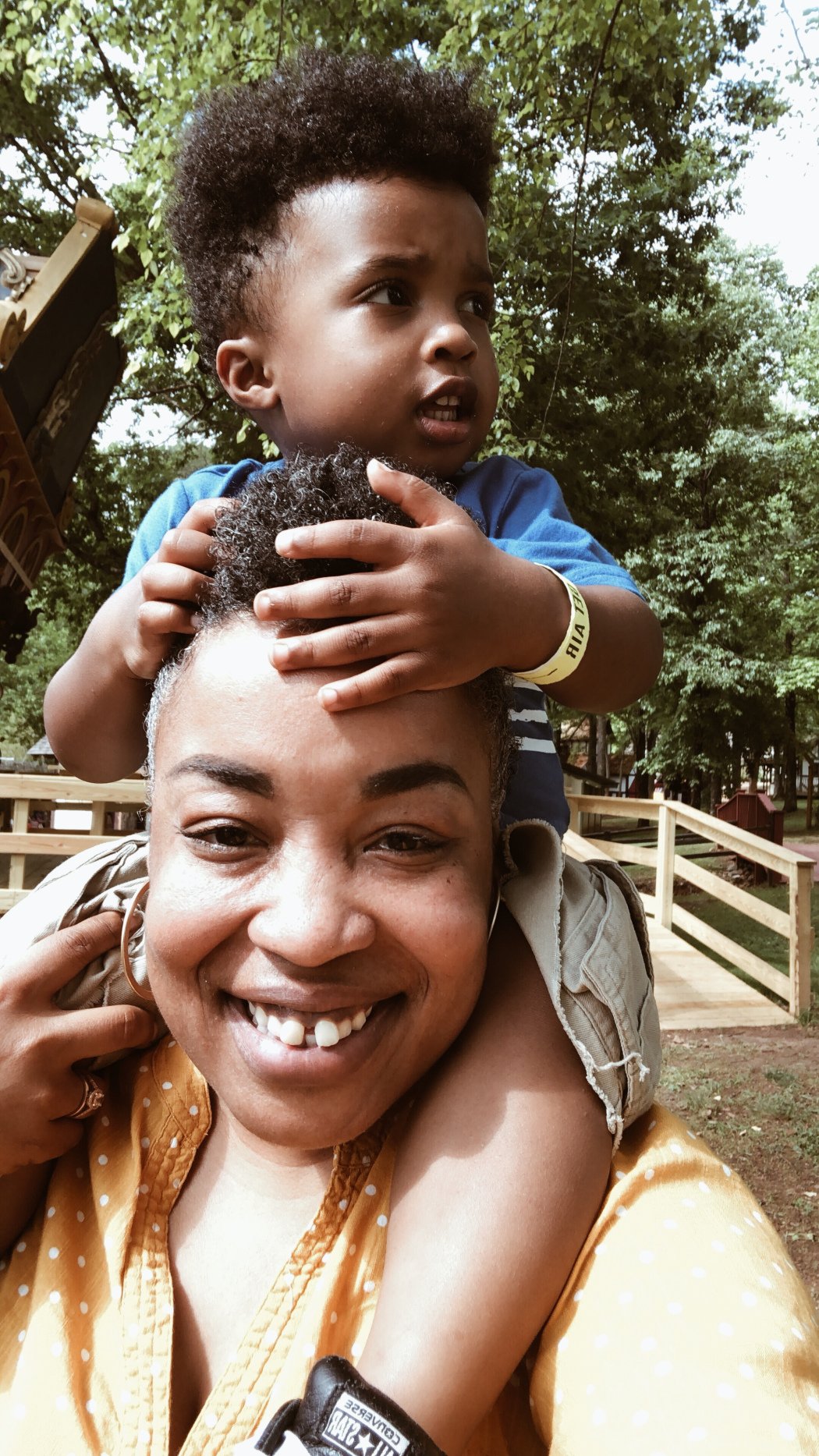 But this year was particularly exciting! As a new ambassador for Macaroni Kid College Park * East Point * Morrow, we took a family trip to the Georgia Renaissance Festival in Fairburn. 
I must say this was a different kind of celebration, but it turned out to be quite interesting, fun, and the weather held up here in Atlanta in May.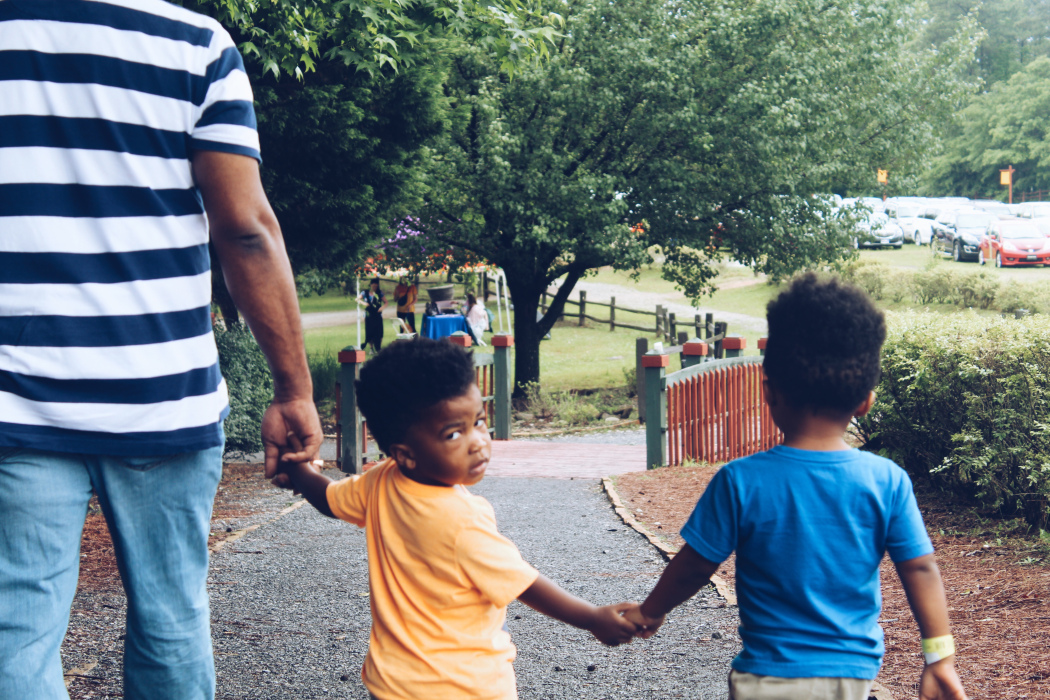 Our first stop was the theatre stage where a comedy performance was happening. It definitely caught the boy's attention with slaying dragons and all. 
I'll never understand.
Boy Mom here.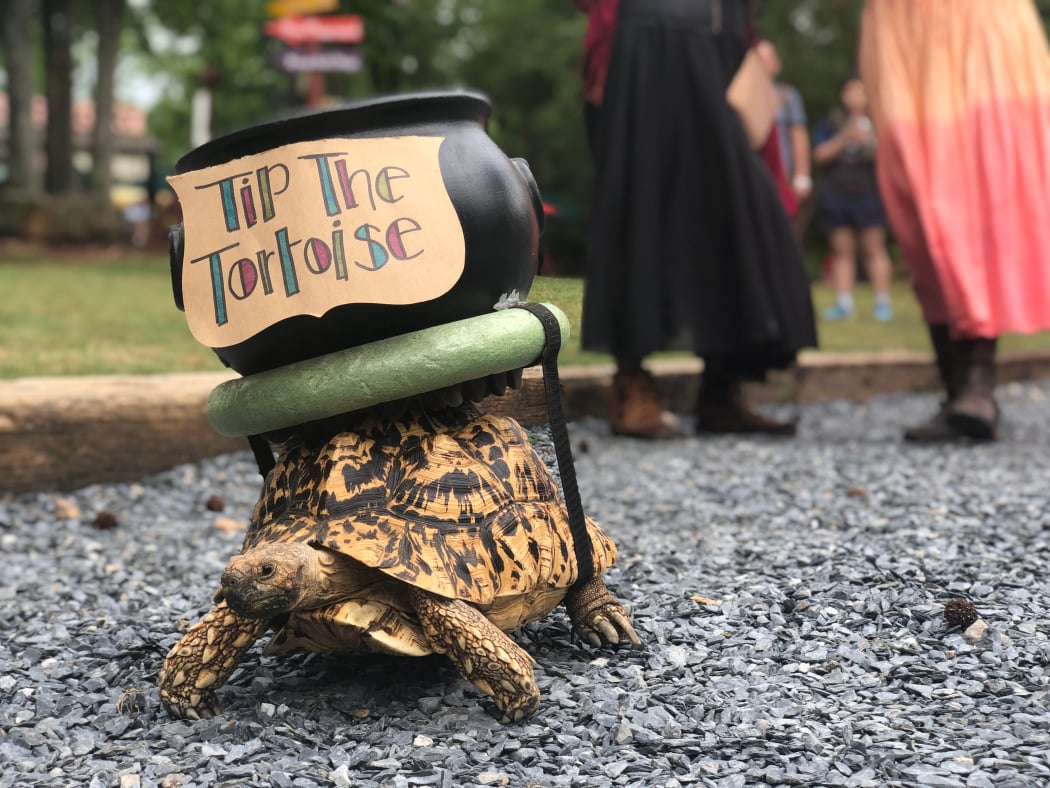 He racked up in tips y'all! My dog needs a job too! 
Next up was what I'm most familiar with in this era - jousting!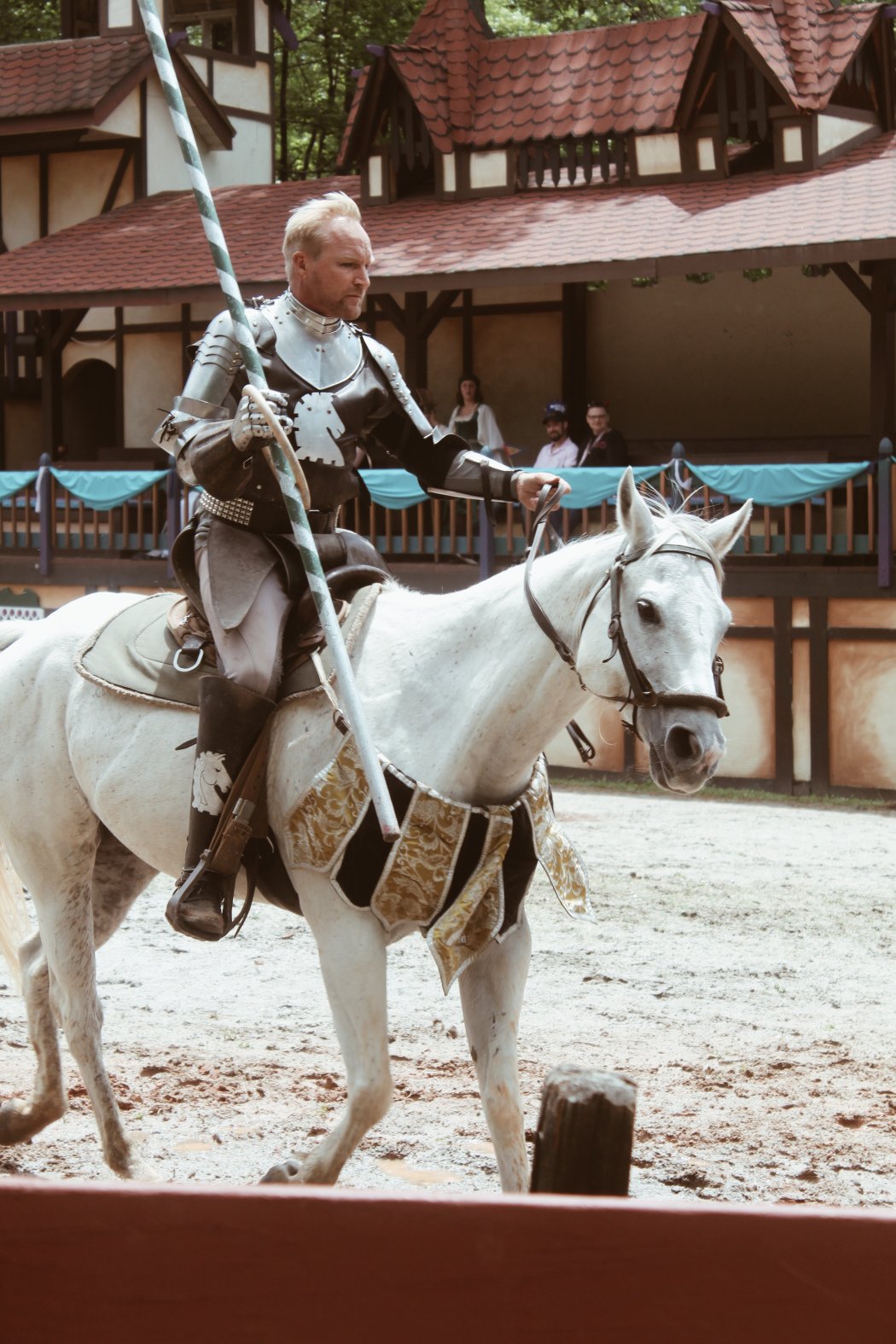 The boys participated in the Couriers Theater stage to learn how to address a king and queen.
 I think they were knighted too, not really sure.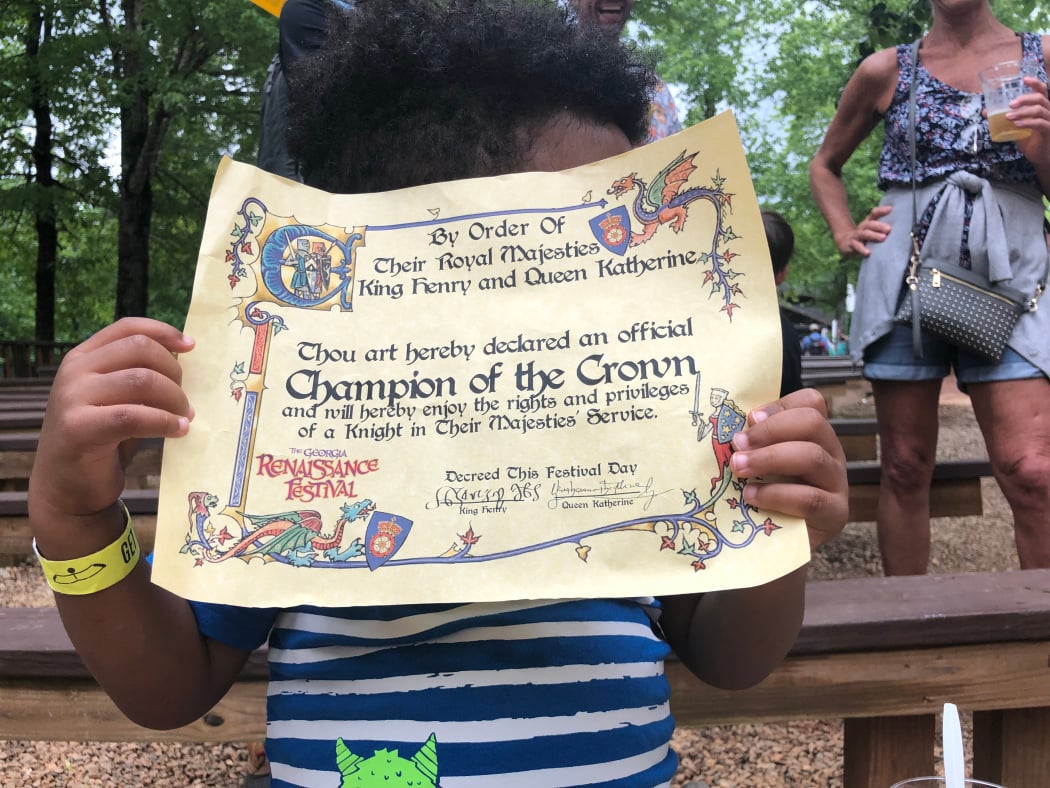 The boys also visited the pet farm and actually convinced me to go in with them.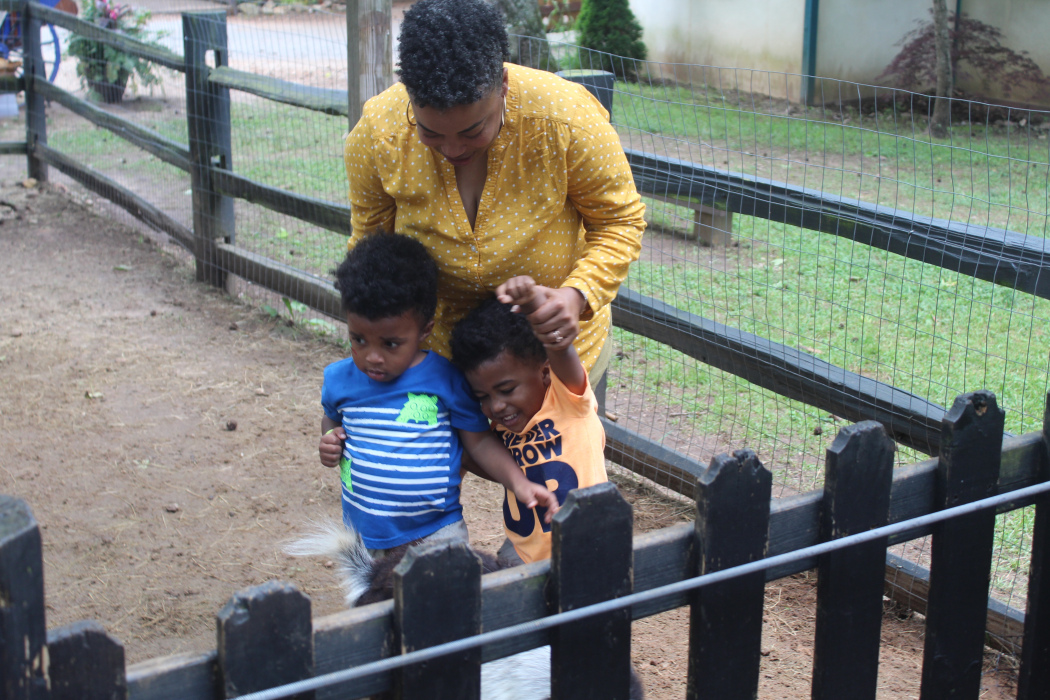 Lady Katherine, 


of course, you have to get your face painted at a local festival. It took us about 20 minutes to decide on this snake. 
He's very particular.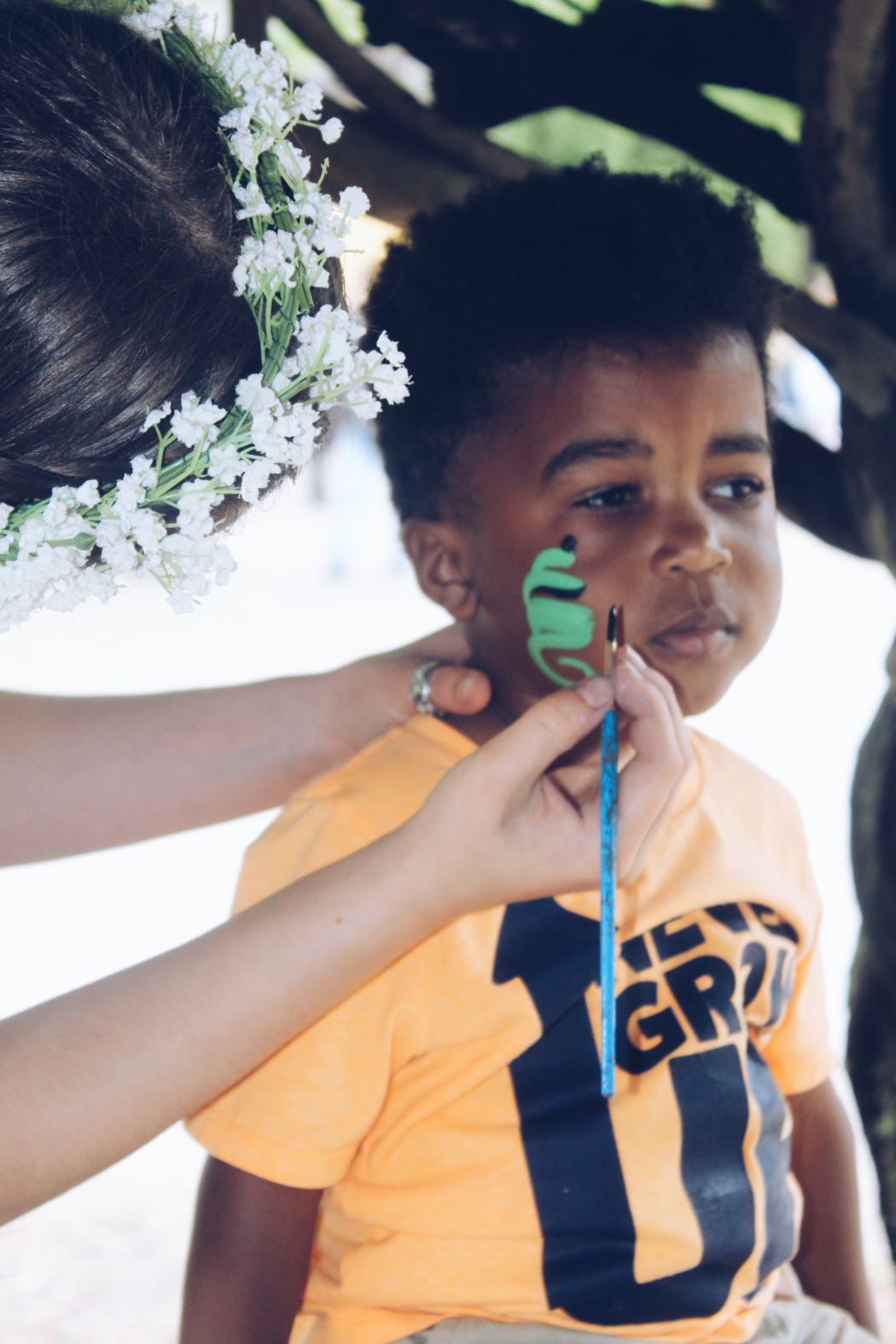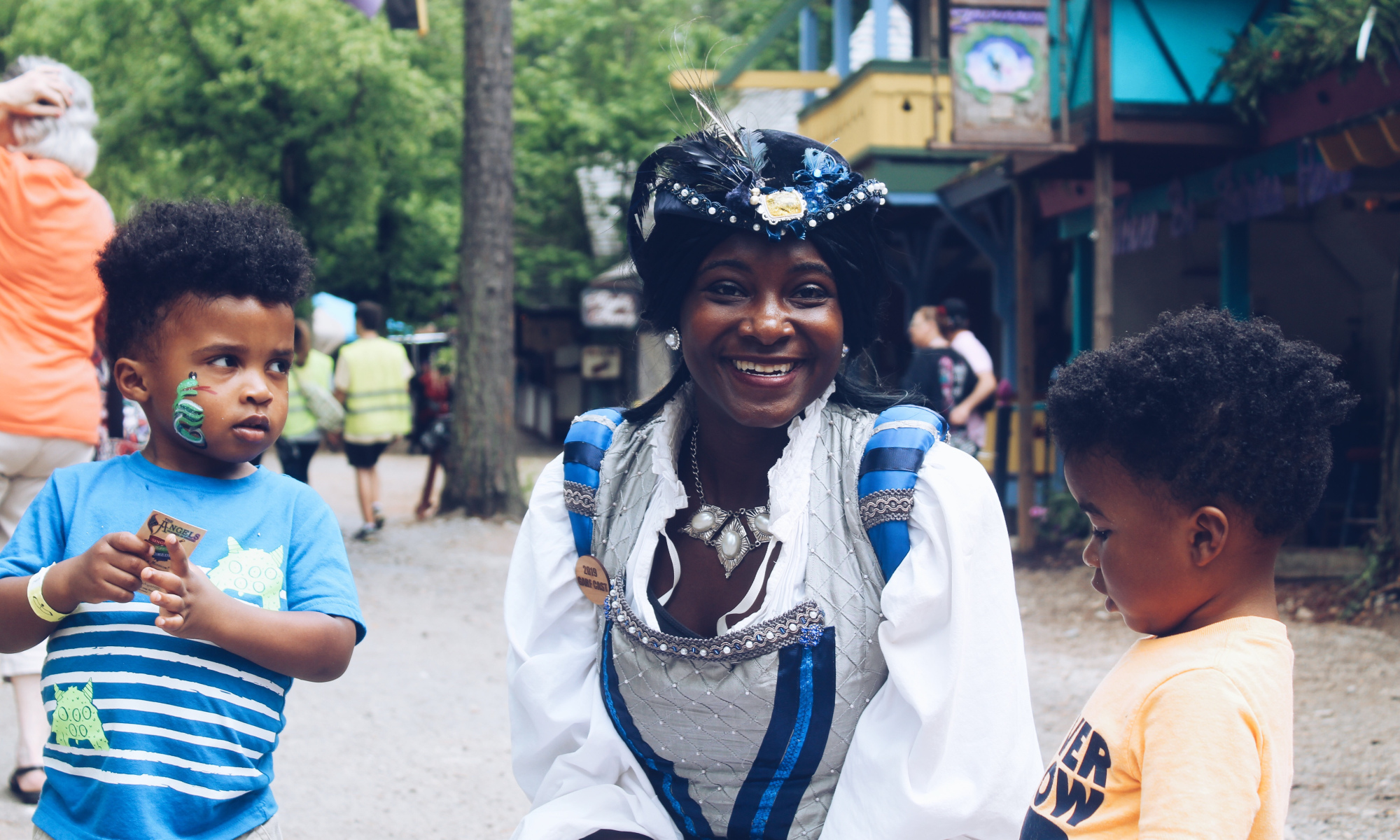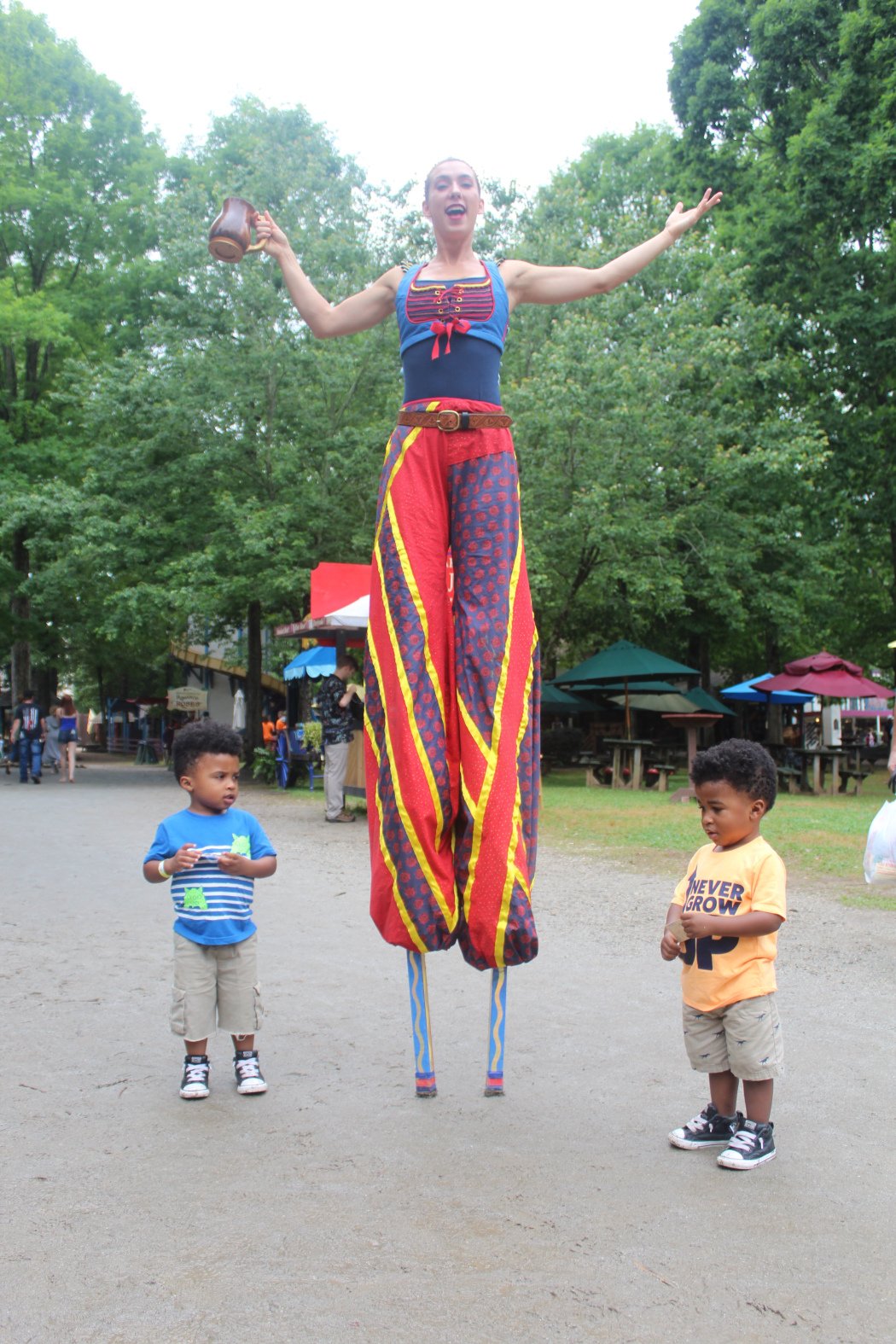 I was most impressed with the local vendors. I found lotions, instruments, and some pretty cool wooden beer mugs.


But what I most enjoyed was the spice and herb house. You could smell the aromas in the air. I would have never guessed. Her flower crown was giving me goddess vibes. 

The tortoise made his way back around.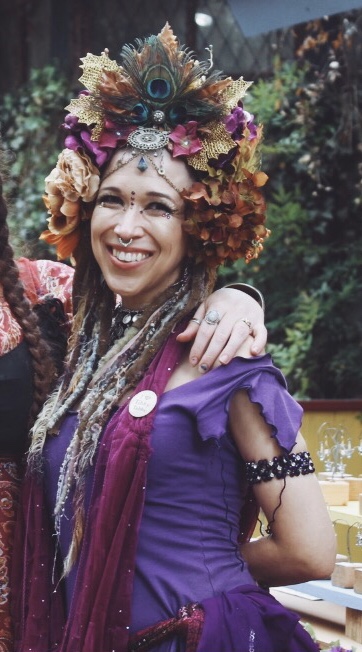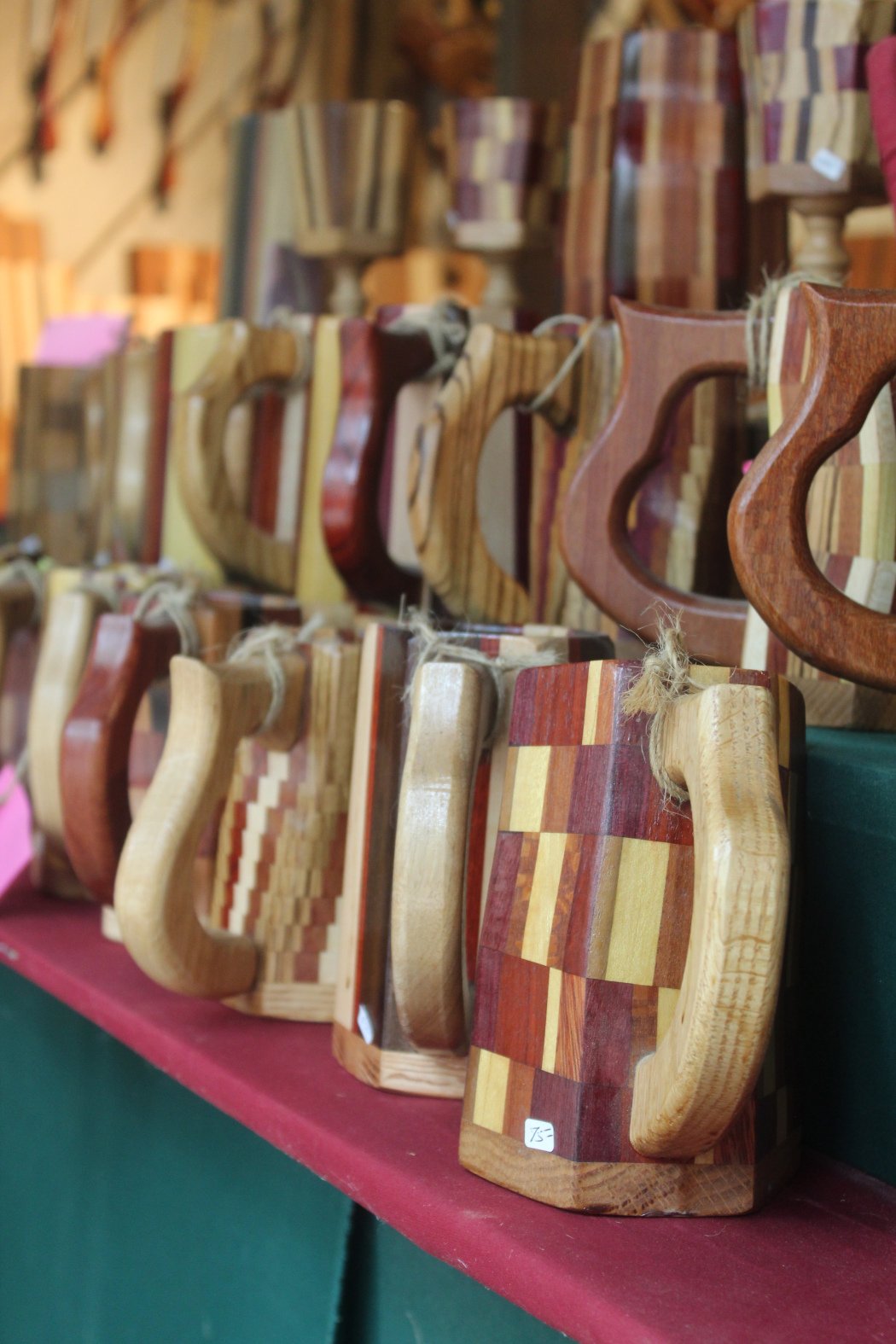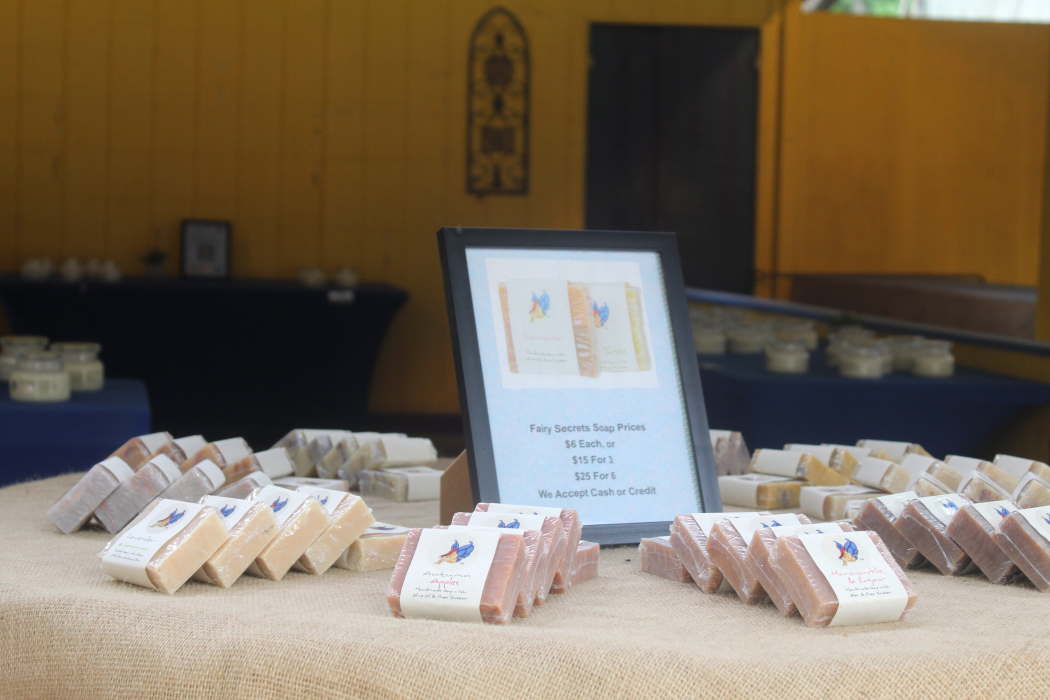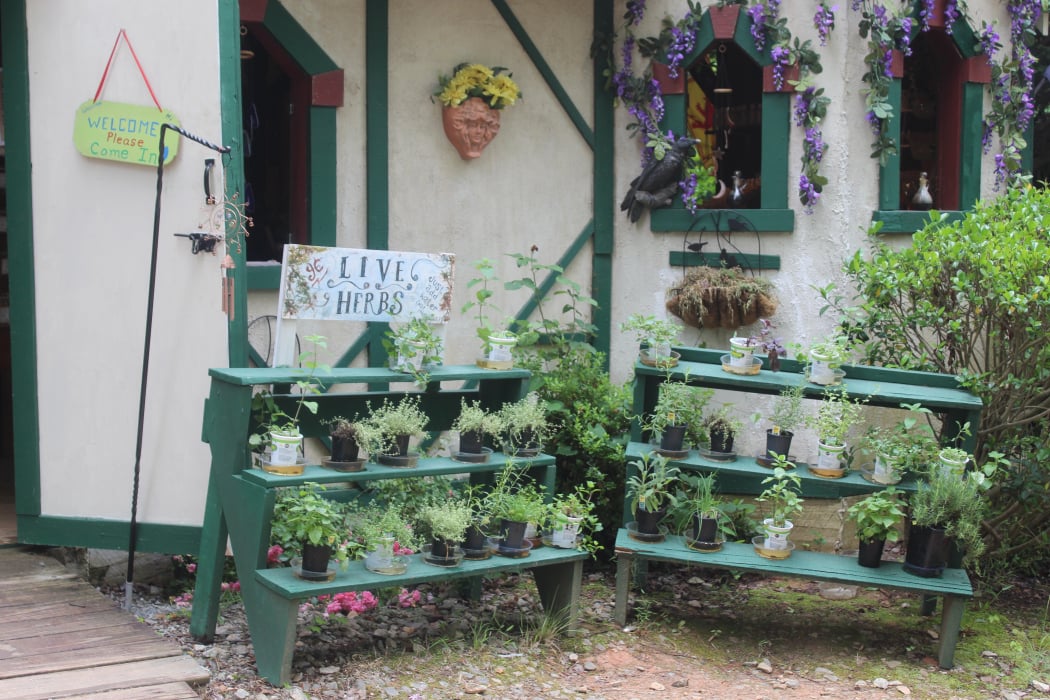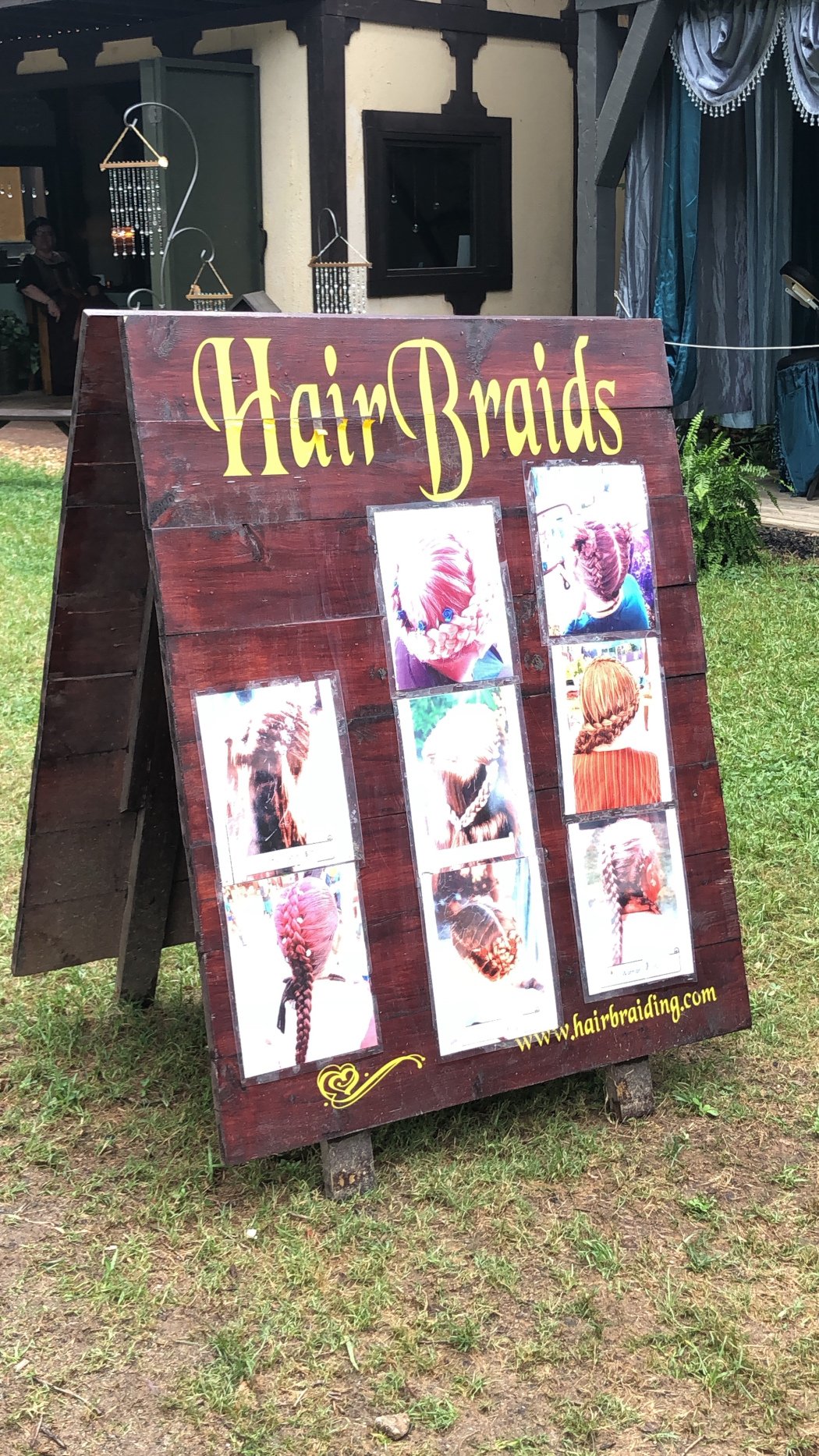 I thought these two were too cute. They have been best friends for 67 years.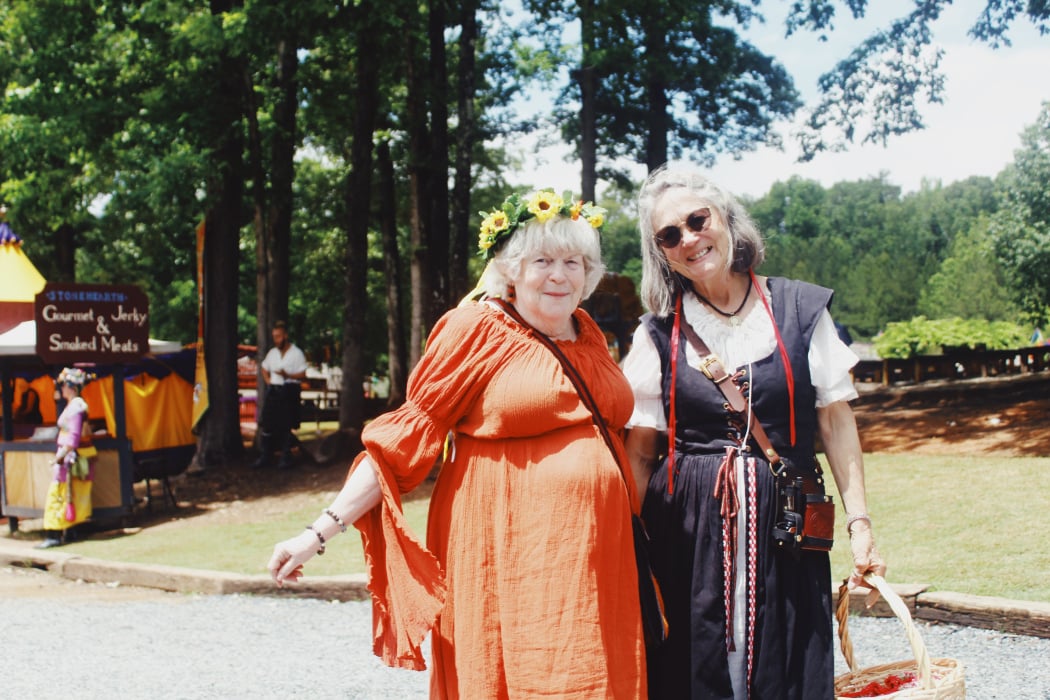 And when lunchtime came around you have to get foods that the Renaissance is known for. - the turkey legs...

and beer, in case you were wondering about "adulting" here, this was at the end but yeah I had a beer because when in Rome, you have to do what the Romans do. It's a rule!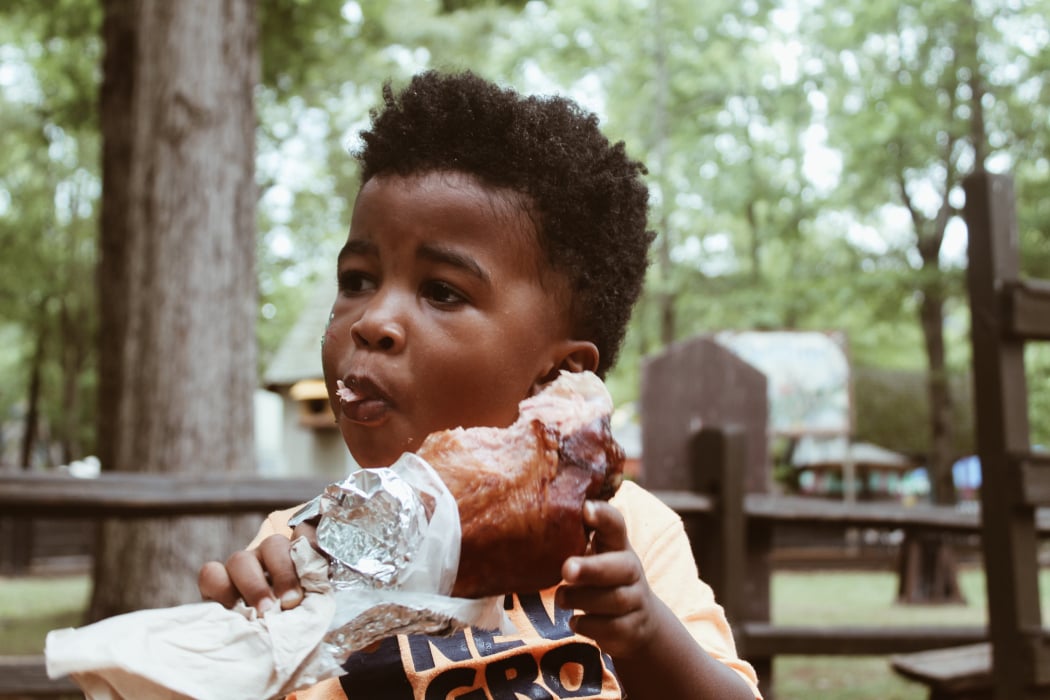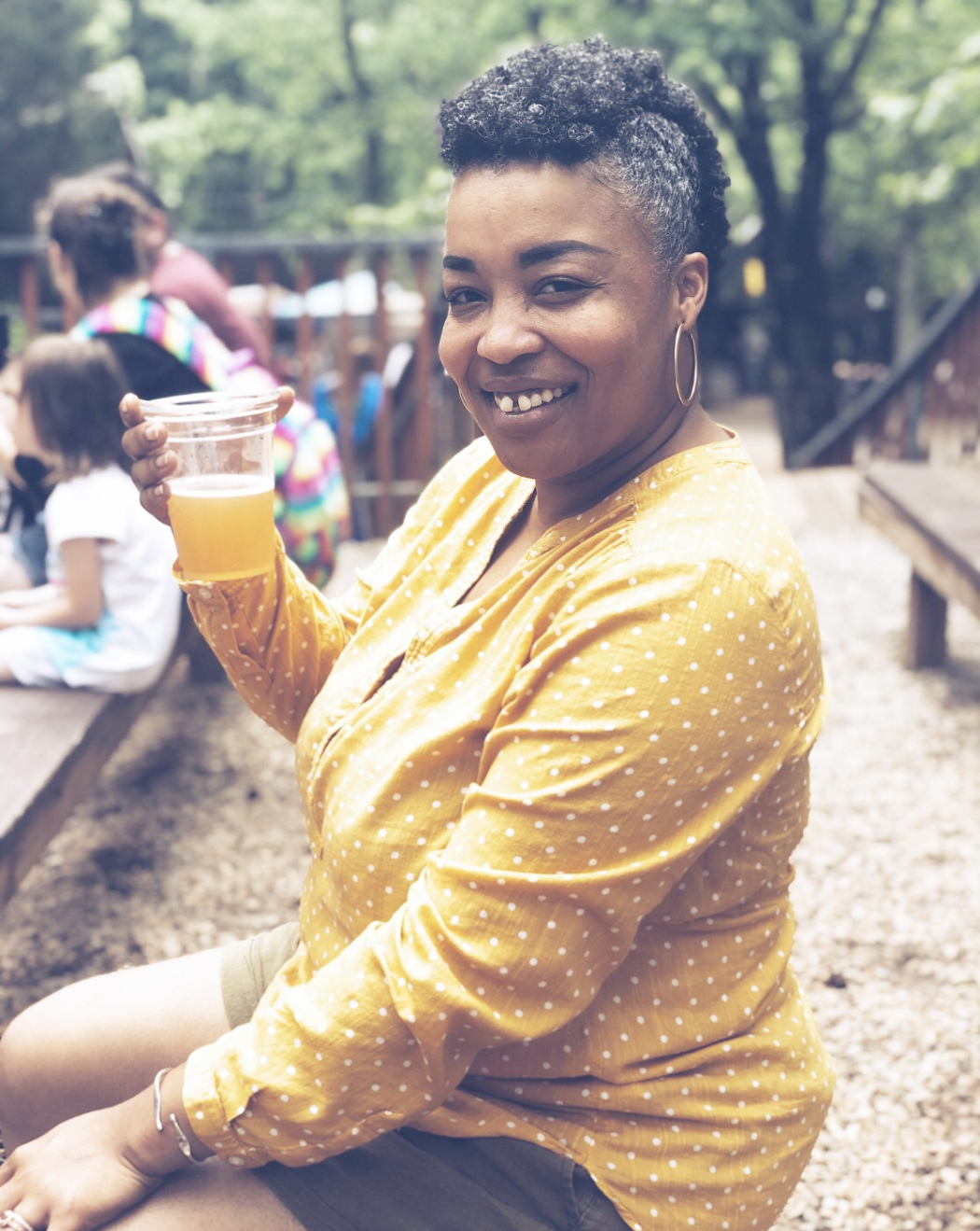 The music was fun too. I tapped my feet, clapped my hands, and had a lovely time. I even practiced the accent.
Fire dancers. 




I had the most fun. It was different, Game of Thrones different. Which by the way I've never seen. 

I was with my family and they were happy and that's mostly what being a Mom is about!
 I hope you all had a great Mother's Day. Cheers!
Jada Metcalf is the publisher of the blog - Love, Cotton + Curls. She is a ROSE certified and trained breastfeeding peer counselor and currently enrolled to become an IBCLC. She owns the mobile breastfeeding and beyond boob-tïk called Milk + Honey Co. right here in Atlanta Georgia.
Macaroni Kid College Park East Point Morrow is a free hyper-local weekly newsletter and website focused on fun family events and activities for kids in College Park, East Point, Morrow, Union City, Forest Park, Hapeville, Jonesboro, Riverdale and the surrounding areas. We gather together all kinds of local family events and activities each week and add useful information about classes, family-focused businesses, product reviews, recipes, crafts, school and camp guides, and more. We are your go-to-guide for kids activities in South Fulton County and some of Clayton County. For more articles like this delivered to your inbox once per week, please subscribe. If you have an extraordinary event that you would like to share in our community, you can submit it for free here.
Remember to connect with us on:
Facebook ✿ Twitter ✿ Instagram ✿ Pinterest