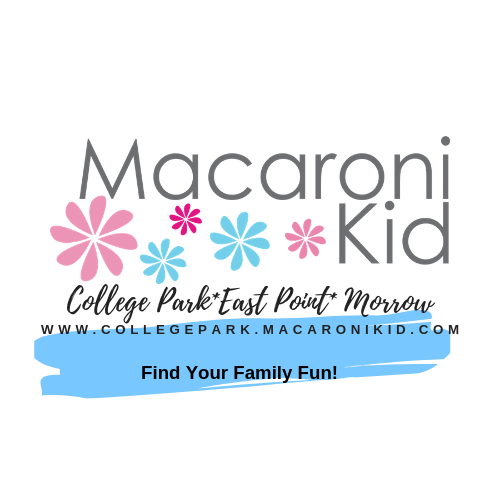 2019 SUMMER FUN GUIDE
We proudly cover the beautiful communities of College Park, East Point, Morrow, Hapeville, Forest Park, Rex, Lake City, Jonesboro, Riverdale, Union City, some area of South Fulton, and partner with other publishers in the metro Atlanta area.
Summer is well underway but it's not over! Let Macaroni Kid help you keep your family entertained until it's time to go back to school. Let us continue to be your go-to resource for your family fun all summer (and year) long. That's what we do! This guide was created to help you keep your family engaged in the best educational and exciting adventures throughout the summer. Please take a moment to check out all of the amazing opportunities available for Summer 2019. Be sure to keep coming back because the guide will be updated weekly. And don't forget to tell all of your friends and colleagues about us! We're the areas best-kept secret but we don't want to be. After all, pleasure has no relish if you don't share it. Sharing is caring!
Day Camps
Join Fulton County 4-H for two days of fun learning about water and wildlife! This day camp will include hands-on activities and field trips focusing on STEM including ecosystems, animals, nature, and more.
4th-8th grades
Cost: $35
July 31 - August 1; 8am-4pm
Camp Fulton-Truitt
Join us this Summer to learn skills such as decision- making, critical thinking, and stress management that places emphasis on the prevention of tobacco, drug, and alcohol use.
This program helps youth take control of their choices and addresses the impact of peer pressure, stress, and other emotional factors.
4th-8th grades
Cost: $35
July 29-30, 2019; 8am-4pm
Camp Fulton-Truitt
Free Activities
Registered kids receive 2 FREE GAMES of bowling each day of the KBF Program all summer long, valued at over $500 per child!
Kids Skate Free is a program designed to allow parents to sign up to four children per email address to receive two free skating passes.
Summer Reading Programs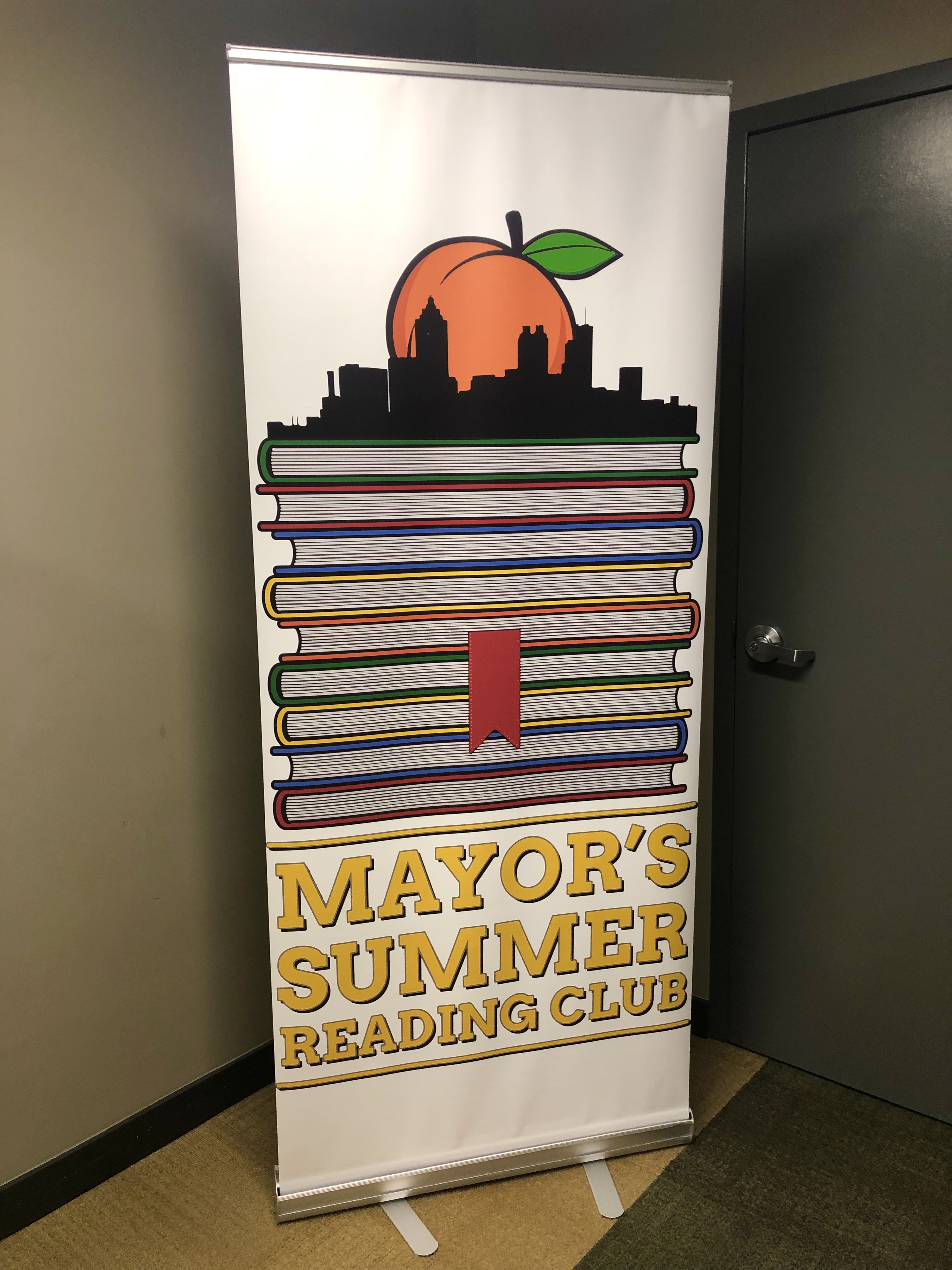 Macaroni Kid CEM is proud to announce that we are an OFFICIAL MSRC PARTNER!
Macaroni Kid CEM-MSRC Events
(all events are tentative, but please Save the Dates, and check back on Monday)
Pre-registration will be required as we will have a limited amount of books to give away, all books are free!
June 22nd - Grandma & Me Cookie & Tea Party Storytime
June 26th - Take Granny to the Market Storytime
July 27th - "In My Granny's Garden" Grandparents storytime at Truly Living Well (East Point)

Atlanta-Fulton Public Library Summer Reading Program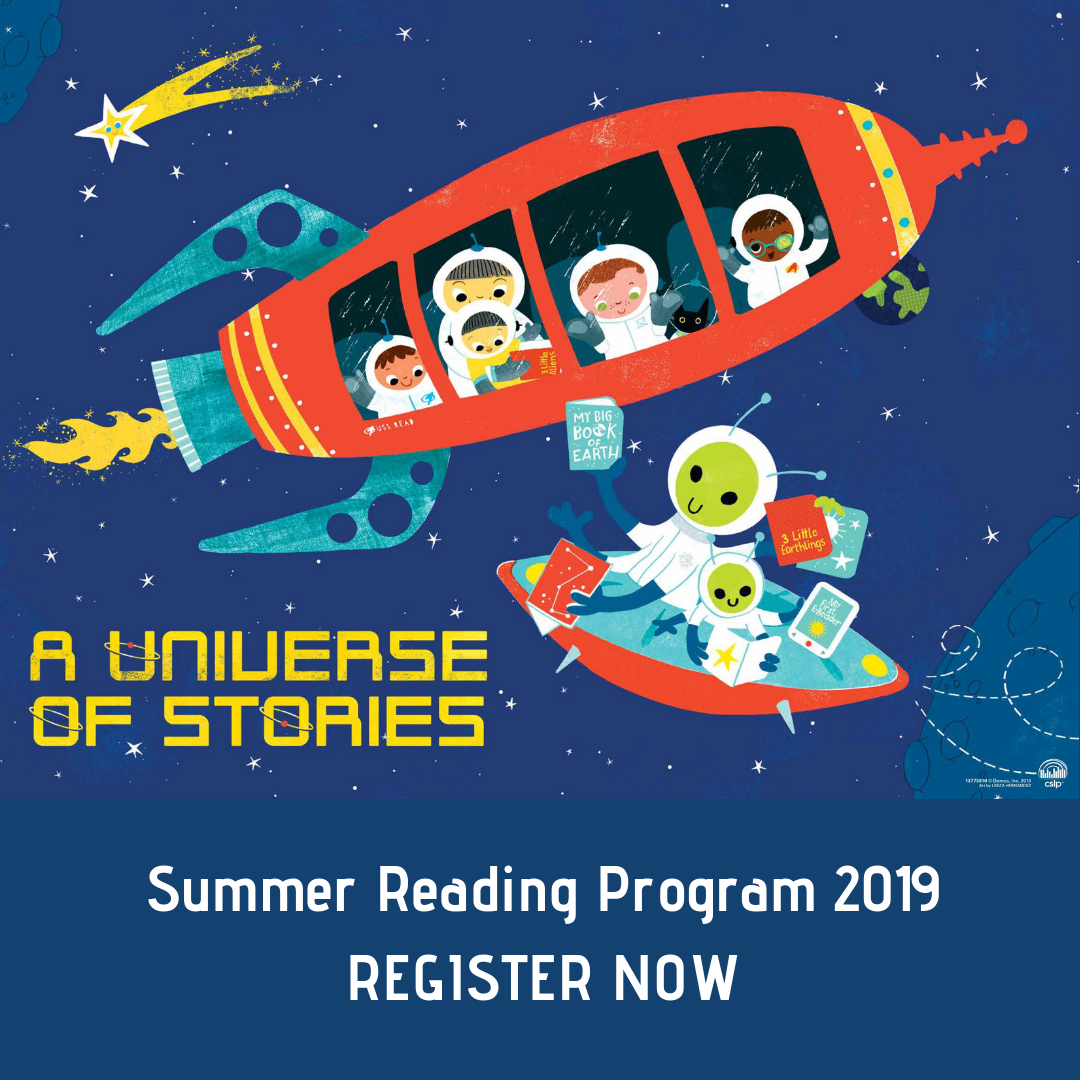 It's easy as 1-2-3!
1) Register yourself and/or your children for the 2019 Summer Reading Program
2) Log the books read and complete activities.
3) Earn badges and prizes along the way. You will also earn entries into the Grand Prize Drawing!
East Point Library
2757 Main Street
East Point, GA 30344
404.762.4842
The Wolf Creek Library
3100 Enon Road
Atlanta GA 30331
404-613-4255

Hapeville Branch Library
525 King Arnold Street
Atlanta, GA 30354
404-762-4065
Cleveland Ave/RL Yancy Branch Library
47 Cleveland Avenue SW
Atlanta, GA 30315
404-762-4116
Southwest Branch Library
3665 Cascade Road, S.W.
Atlanta, GA 30331
404-699-6363
Adams Park Branch Library
2231 Campbellton Road S.W.
Atlanta, GA 30311
404-752-8763
College Park Branch Library
(Closed May 13 for renovations, expected to last up to 6 months)
3647 Main St
College Park, GA 30337
Metropolitan Library
1332 Metropolitan Parkway, Atlanta
Southeast Library
1463 Pryor Road, Atlanta
South Fulton Library
4055 Flat Shoals Road, Union City
Jonesboro Library
865 Battle Creek Rd., Jonesboro
Continue learning this summer by reading books of interest that will help practice reading skills.
Parents and students are encouraged to:
Read every day for at least 30 minutes.
Read at least 1 book each week including both fiction and nonfiction.
Print and complete a Reading Log linked below:
Visit a Clayton County Public Library branch to check out books.
June 3 marks the first day of Power Up by Atlanta Public Schools, a portfolio of summer enrichment programs available throughout the District. As students prepare to take their summers to the next level, APS Library Media Services department wants everyone to splash into summer reading!
Students, staff and community are encouraged to help reach the #APSRace2Read goal of 13.1 million minutes by reading 20 minutes every day and logging their minutes at www.beanstack.com/race2read.
Chuck E Cheese (Jonesboro)
Barnes & Noble (Morrow, Newnan)
Books-A-Million (Douglasville, McDonough, Peachtree City)
Clayton County Library - Stuff for Teens
Clayton County Library - Websites for Kids
Summer Meal Programs

The Fulton County School Nutrition Program is dedicated to serving all students nutritious, safe and customer acceptable meals in support of academic achievement. On this site, you will find breakfast menus, lunch menus, meal prices, menu item nutrition facts, meal payment options, free & reduced information and applications, contact information, and nutrition education resources!
The Clayton County Public Schools is participating in the Summer Food Service Program. Meals will be provided to all children without charge. Acceptance and participation requirements for the program and all activities are the same for all regardless of race, color, national origin, sex, age or disability, and there will be no discrimination in the course of the meal service. Meals will be provided at all sites listed below with specified start and end times for meals.
Volunteer Opportunities
With half the world's population under age 25, Youth Service America's mission is to help all young people find their voice, take action, and make an impact on vital community issues. Grants funds for youth projects.
H2H, Inc. is a community based nonprofit organization that focuses on bringing relief and aid to those in need. H2H was founded in 2006, and since it's inception, serves thousands of people a year, by conducting various events, and programs. The mission of H2H, Inc., is to have the most positive impact in our communities and with our children, by implementing community programs, initiatives and events.
Volunteer as a family team to tackle some of Atlanta's most urgent needs, like painting buildings or beautifying parks or gardens. Volunteer opportunities for teens only also.
One of the only animal shelters in Georgia with opportunities for kids of all ages. Kids of all ages can organize supply drives, help with cat care and read to cats. Older kids can become dog handlers or thrift store volunteers.
Working with food pantries, shelters, community kitchens, and other nonprofits, the ACFB feeds the hungry residents of metro Atlanta. All ages are welcome to come with parents to sort or distribute food.
Volunteers ages 9 and older and their parents can prepare meals, bake sweet treats, or organize fun activity nights for families of sick kids who are staying at one of the Ronald McDonald Houses in Atlanta.
Children's Healthcare of Atlanta
CHOA offers multiple ways for families to support patients, including Family Volunteer Days, open to all ages (application required.)
Free Movies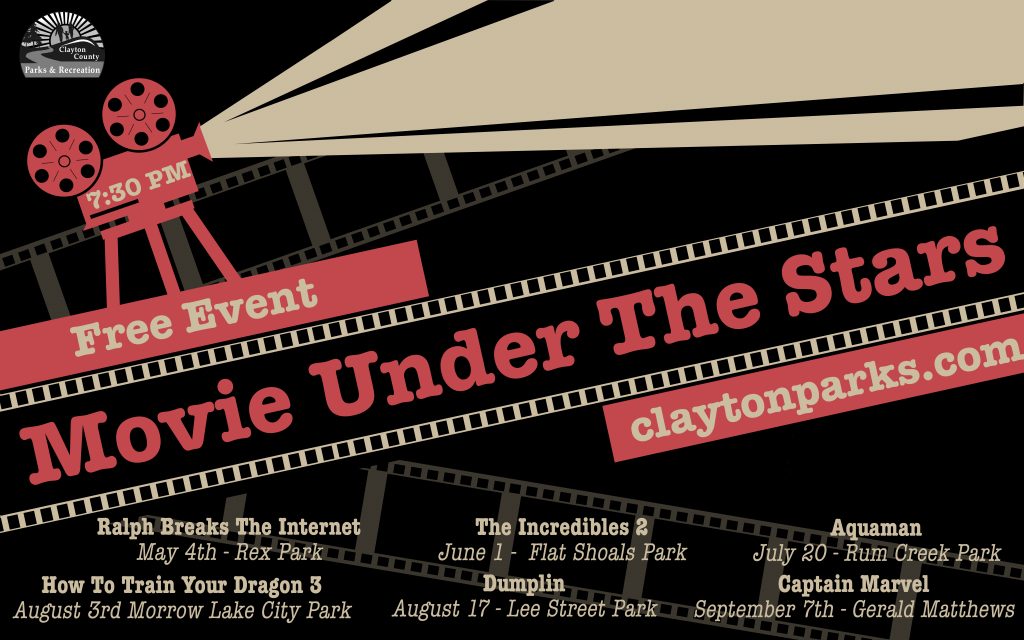 The City of Hapeville Movie Nights are held the 3rd Friday of June and July at the Jess Lucas Park 680 S. Central Ave. Hapeville 30354
June 21st (Mary Poppins Returns) & July 19th (The Incredibles 2)
Movie events begin at 7:30 p.m. with the movie showing at dusk.
Free Admission! Don't forget your lawn chair or blanket to sit on!
Rain Location: Hoyt Smith Center Gymnasium
157 Banks Station, Fayetteville
Beginning in June, Summer Movie Clubhouse offers children's movies for $1 each Tuesday-Thursday. cinemark.com search Fayetteville; 770-460-0308.
Multiple Metro Atlanta Locations
Enjoy Summer Movie Camp every Wednesday throughout summer. This includes admission to a child-friendly movie and a KidsPack for $4.
Regal Summer Movies: The Regal Summer Movie Express featuring $1 kid movies every Tuesday and Wednesday morning through the summer at participating theatres.

Studio Movie Grill: A budget-friendly entertainment option for families- $1 screenings of recent, popular, children films. Please note: Varies by the location based on each school district's summer schedules. See website/ check your theatre for the schedule. Begins May 28, 2018 Movies play Monday - Friday at 11 a.m. Admission is $1.
Beginning on June 1, 'Movies Under the Stars' summer series returns to Mall of Georgia. Families can enjoy FREE music, movies, activities and more at the Southeast's largest shopping center on Saturdays through July 27th. Attendees can enjoy another year of family-friendly fun in The Village, including live music from local artists, the hottest movies, a bounce house, summer concessions and more while also checking out the season's latest trends at over 200 notable shops! From 6-8 p.m. each Saturday, visitors can bring lawn chairs and blankets to sit back and relax or dance and sing while enjoying performances from Mike Veal Band, The Pak, The Throwback Experience, Denim Arcade and more. Featured films will begin at approximately 8 p.m. – featured on the LED screen on the lawn. Guests ages 21 and older can enjoy a hand-crafted cocktail, beer or wine from restaurants in The Village while celebrating the summer festivities. Signature, full-service dining options serving beverages include Tin Lizzy's Cantina, Marlow's Tavern, The Cheesecake Factory, P.F. Chang's and Smokey Bones Bar & Fire Grill.
In the Car
2000 Moreland Ave. SE, Atlanta
Step back in time and watch a movie from your car at this drive-in theatre. Ages 10 and older, $9; ages 5-9, $1.
In the Water
Six Flags White Water Dive-In Movies:
Grab a float and friend! Every Thursday night in June and July, a different movie will be shown at the Atlanta Ocean Stage on our HUGE 25'X14' screen! Dive In Movies are free with your 2019 Season Pass, Membership or a valid One-Day Admission Ticket to Six Flags White Water! Movies start just after 7:00 PM.
Join us every Friday & Saturday night at Robin Lake Beach for a movie under the stars! Movies begin at Dusk, typically around 8:30 p.m. Friday night movies are considered our "classic" lineup & Saturday night movies are our "family fun" movies! If you don't want to come for the day, after 5 pm, admission is $10 per adult; $5 per child (ages 6 to 12); children five and younger are admitted for free. Bring a chair or blanket to enjoy the show.
PRICING: Free to Gardens Admission Guests, Resort Guests, or Annual Members
Nature Camps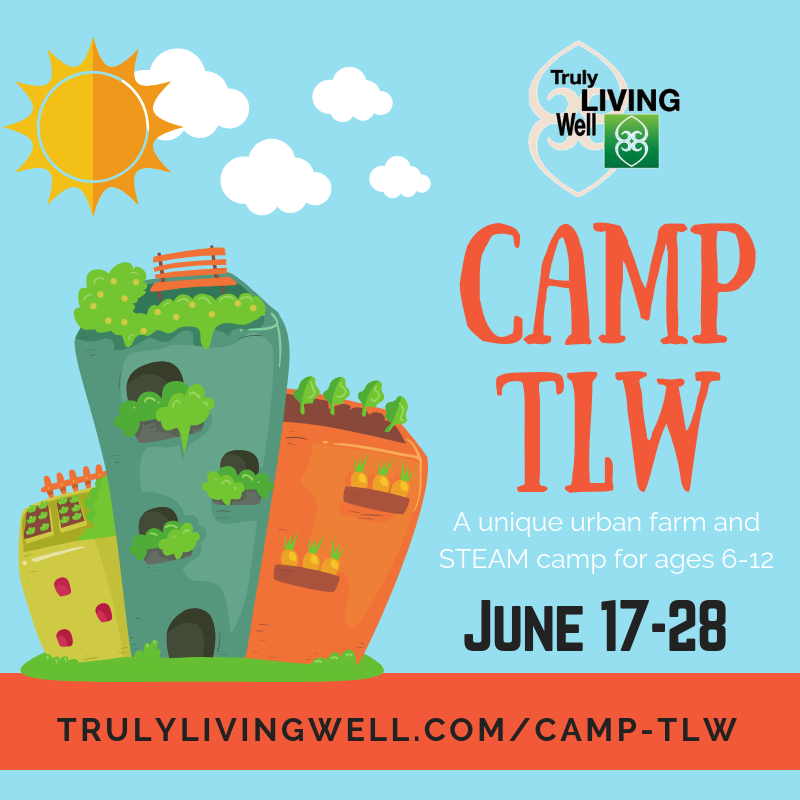 Camp TLW offers an authentic urban farm experience for youth ages 6-12. Parents and children can expect farm chores and creative activities, which introduce the world of growing, harvesting and enjoying fresh food from the garden. Our scheduled activities are designed to help your child develop a greater appreciation and respect for nature and our camp curriculum reinforces STEAM based principles learned in the classroom. Our affordable outdoor day camp emphasizes compassionate relations and community building.
Co-Ed Camps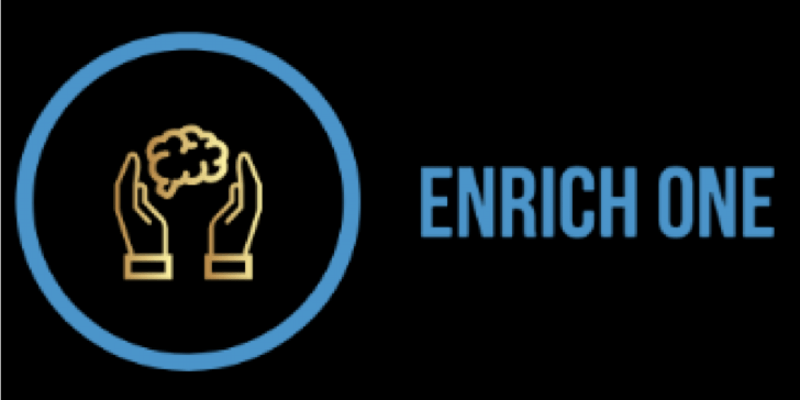 Carolina Panthers Quarterback & South Fulton native Cam Newton has brought the Enrich One Summer Camp Enrichment Program to his hometown this summer. The fun-filled camp sponsored by the Cam Newton Foundation gives children, 6-14, exposure to experiential learning opportunities through STEM activities, college tours & fine arts.
The summer enrichment program began June 10 & ends Friday, July 19. Parents can register their children at The Kingdom of God International Ministry (4590 Welcome All Road).
Camp programming emphasizes character development, community service, team building, physical fitness, & educational enrichment. Breakfast, lunch & snacks are provided included in the camp's fees.
770-376-5054
Educational enrichment and lots of fun and field trips.
(Riverdale and Jonesboro)
Invent your summer. Camp Innovate, at La Petite Academy®, is a great place to discover all the joys of summer. Your child will enjoy weekly themed experiences (exploring interesting subjects such as science, art, animals, history, and games), engaging activities, fun field trips, and healthy meals and snacks. Choose your favorite weekly camp themes, or spend the whole summer with us. Plus, campers will get a brand-new T-shirt, water bottle, and backpack for summer adventures! Sounds great, right? Then, what are you waiting for? Call us at 877.217.9530 or visit LaPetite.com/summer to learn more—and find your local school.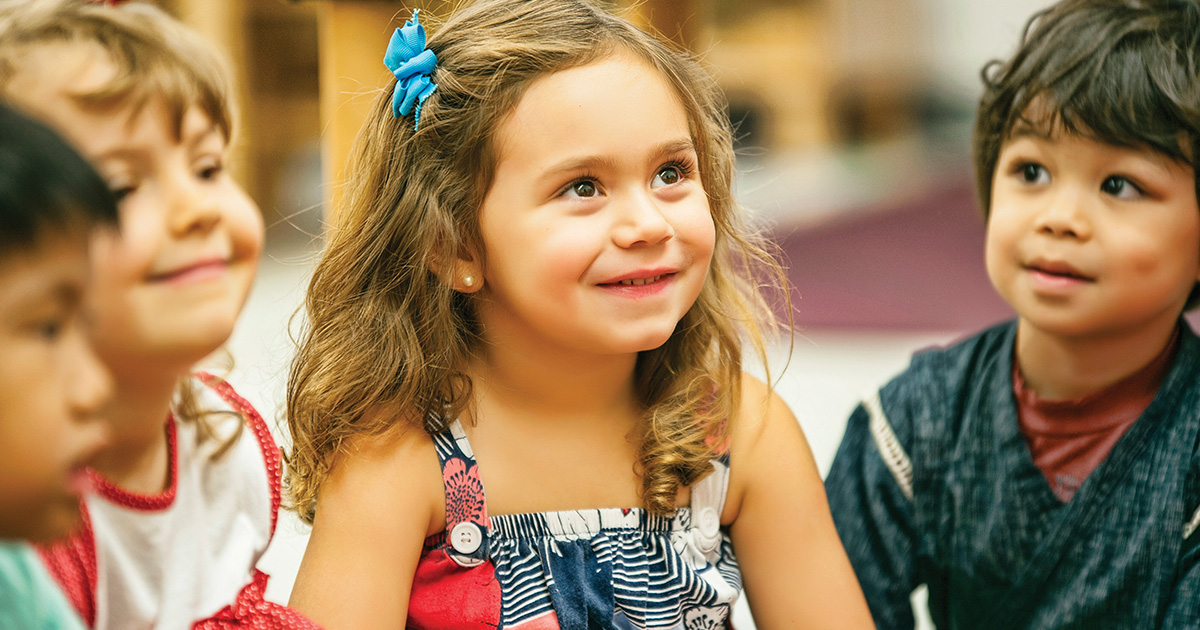 Riverdale Location:
7639 Taylor Rd.
Riverdale, GA 30274
Phone: 888.330.3479
Jeannette Cathy's Children's Center - Bright Horizons
(College Park)
"Through Camp Explorations, our summer camp program at Bright Horizons®, your child will have the opportunity to enjoy everything summer has to offer. During action-packed days, your child will experiment with science and technology, engage in the creative arts, discover nature, and explore the world. With experienced teachers, a curriculum based on each child's interests, engaging projects and activities, special visitors, and more, summer will be fun and educational at the same time."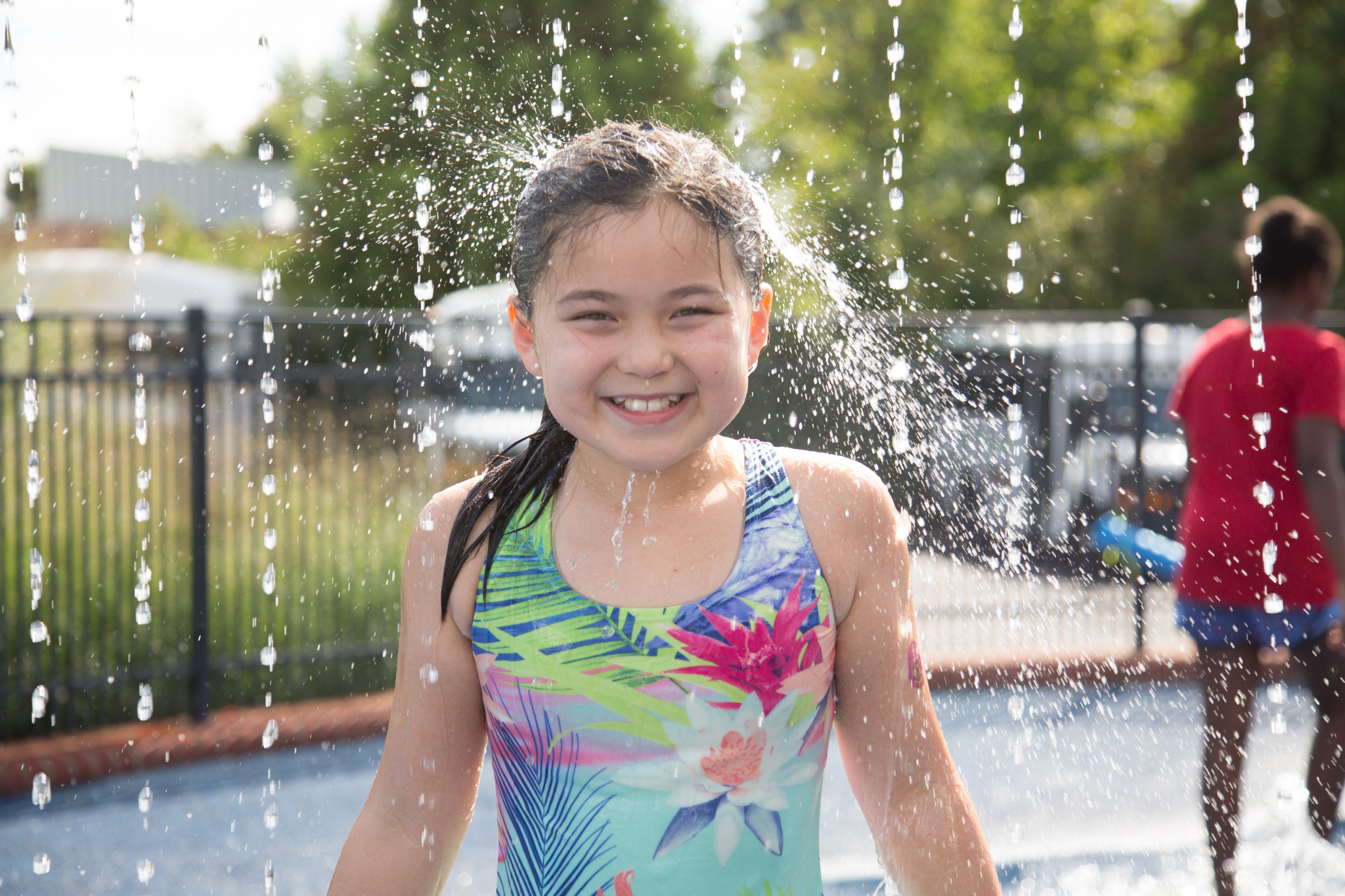 5180 Buffington Rd, Atlanta, GA 30349
Phone: 404) 761-2323
TECH CAMPS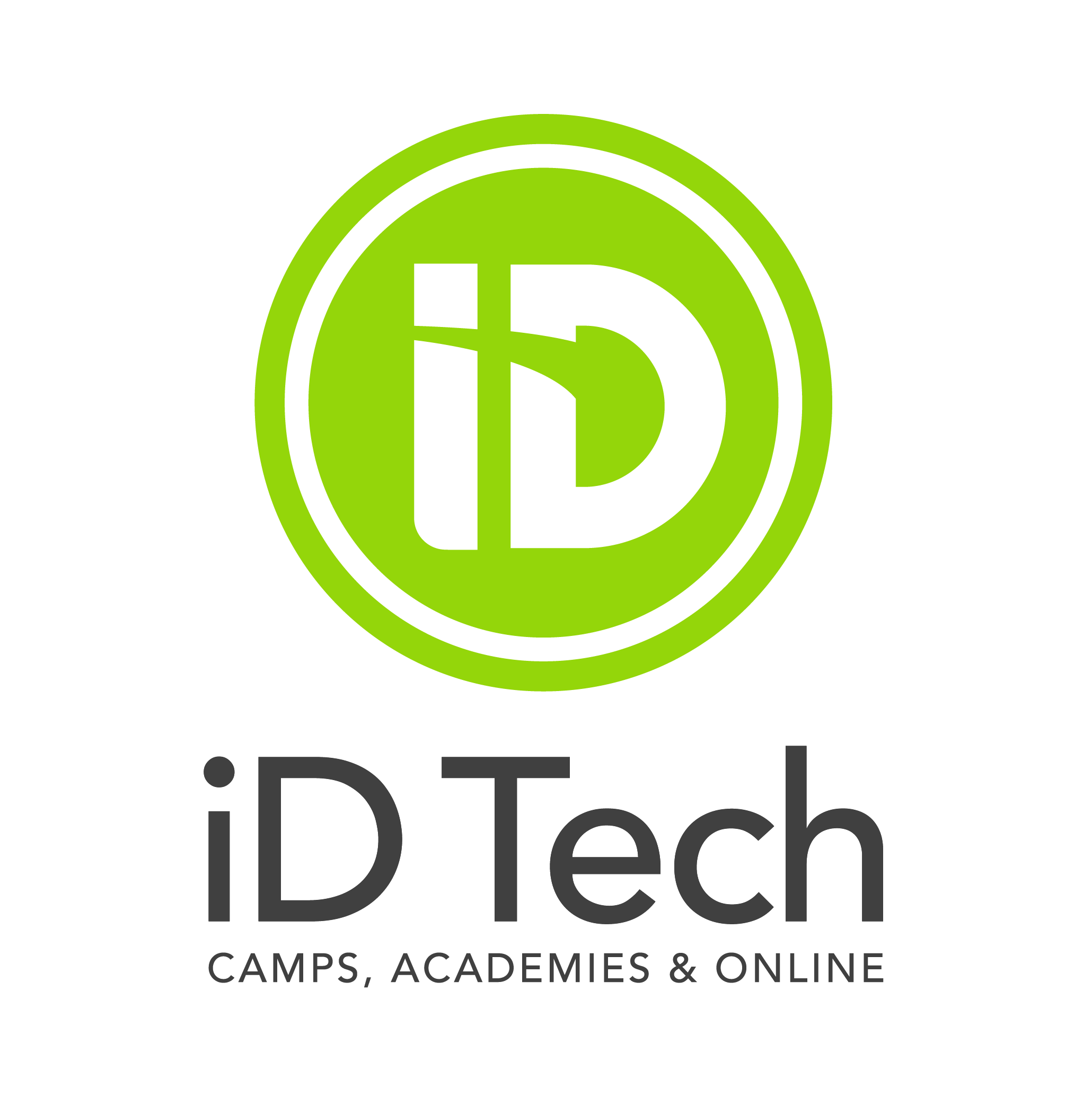 iD Tech is the world leader in summer STEM education, with 400,000 alumni since 1999, and 150 prestigious campus locations including Stanford, Caltech, UW Seattle, UCLA, Emory, and NYU. Students ages 7-19 learn to code, design video games and Fortnite-inspired levels, mod Minecraft, create with Roblox, engineer robots, model and print 3D characters, work with AI and machine learning, and more! Weeklong, day and overnight summer programs that instill in-demand skills and embolden students to shape the future. Just 5-10 students per instructor (maximum 10) so students can enjoy personalized learning at their pace.
Two Atlanta Locations:

201 Dowman Dr, Atlanta, GA 30322
North Ave NW, Atlanta, GA 30332
Call 1-888-709-8324 for help choosing the perfect course.
PERFORMING ARTS CAMPS
"Summer Dance Series 2019"
Whether your student is a beginner, competitive dancer wanting to enhance technique, or a highly skilled dancer
seekingprofessional experience, our summer series has something for everyone.
The fun begins June 17th and lasts through July 19th!
We also have our five-week summer adult series for ages 16 and up
who are looking for fun exercise alternatives!
For more information, contact Lisa Christopher at 404-762-1416 or clisa@ballethnic.org.


SPIVEY HALL
(MORROW)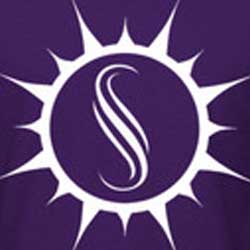 This camp is OUT OF THIS WORLD!
The 2019 Spivey Hall Summer Music Camp, on the lovely campus of Clayton State University, with a space theme is a fun, week-long, June 10-14, day camp (9:00 AM-3:00 PM) for children entering grades 4-7. The camp is for children that enjoy making music with others and want to become better singers and musicians. Participation is open to campers with and without previous music experience. Activities include singing, playing percussion instruments including tone chimes and piano, dancing, playing games, making new friends and discovering new talents. Talents are showcased in a free public concert in the lovely Spivey Hall. An After Camp Care program is available for a small fee until 5:00 PM.
Visit their website for more information.
Contact Info: Spivey Hall Education
(678) 466-4491
spiveyhalleducation@clayton.edu
2000 Clayton State Blvd.
Morrow, GA 30260
SPIVEY SUMMER HAPPENINGS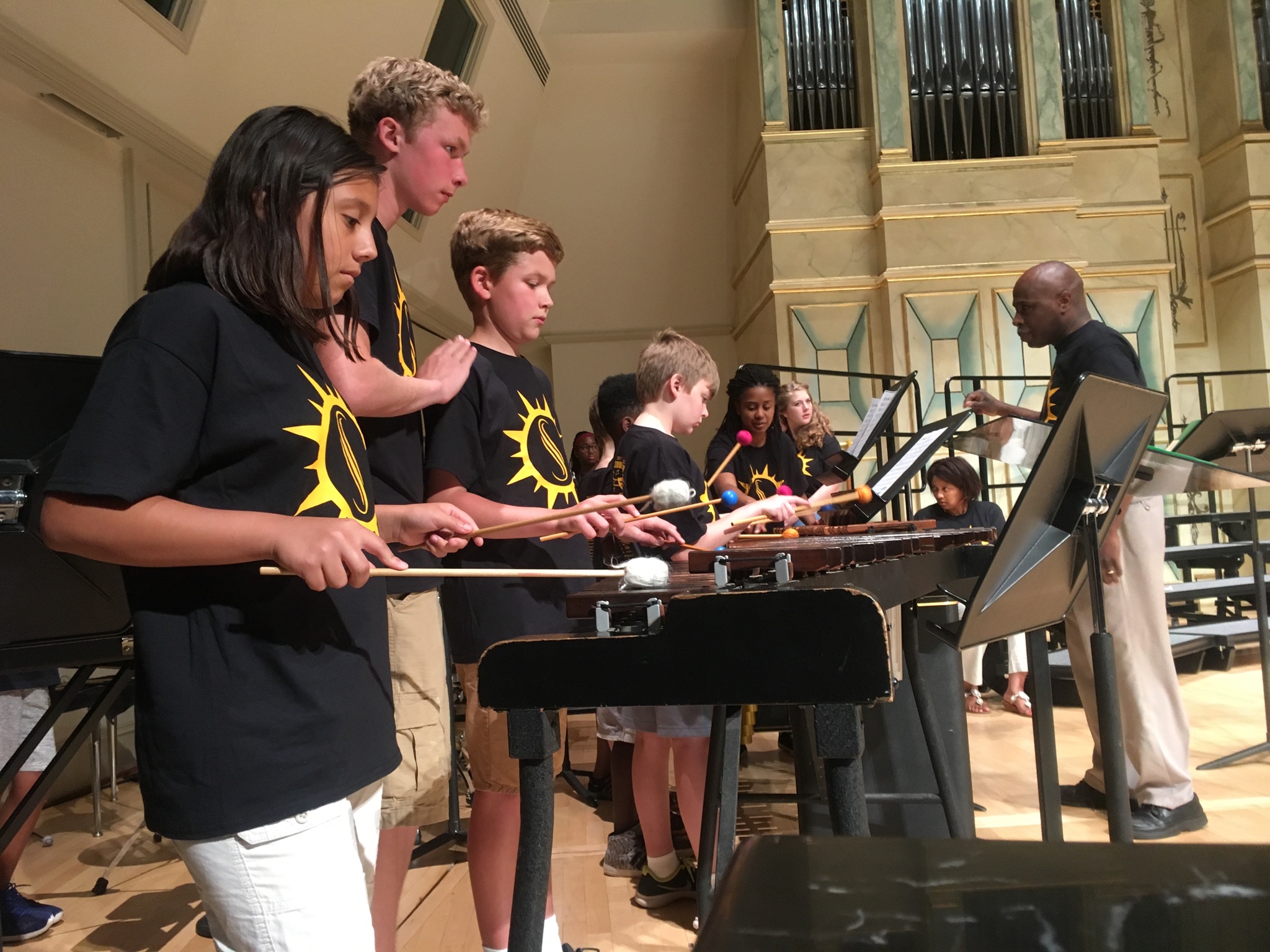 CHILDREN'S ACTING WORKSHOP - ATLA THEATRE COMPANY (COLLEGE PARK)

ATLA THEATRE COMPANY is conducting our exciting program for 2019. The workshops include acting techniques, scene study, character development, and movement from our talented team of professional coaches. Classes will offer instruction into performance preparation and offer high impact theatrical techniques that are creative and fun.

We are Accepting Registration for our 2019 Summer Workshop Classes ages 9-17 years. Registration is $70.00 Per Student for the entire session-10:30 am - 12:30 pm

Summer Workshop (Sat. Only): June 1 - August 3
Showcase Performance: August 17
SUMMER CAMP NEWS AND INFORMATION
Here are some useful articles to help you along the way:


ADVERTISE WITH US!
If you are hosting any type of summer camp or activity, let us help you promote it. Weekly rates as low as $15 are available through the end of July. The Macaroni Kid CEM Summer Camp & Activities Guide will run until Labor Day weekend. Please email KRISTENWM@MACARONIKID.COM for more information.
This guide will be updated all summer long so be sure to check back!
Macaroni Kid College Park East Point Morrow is a free hyper-local weekly newsletter and website focused on fun family events and activities for kids in College Park, East Point, Morrow, Union City, Forest Park, Hapeville, Jonesboro, Riverdale and the surrounding areas. We gather together all kinds of local family events and activities each week and add useful information about classes, family-focused businesses, product reviews, recipes, crafts, school and camp guides, and more. We are your go-to-guide for kids activities in South Fulton County and some of Clayton County. For more articles like this delivered to your inbox once per week, please subscribe. If you have an extraordinary event that you would like to share in our community, you can submit it for free here.
Remember to connect with us on:
Facebook ✿ Twitter ✿ Instagram ✿ Pinterest