Clayton County Public Schools
Clayton County Public Schools will begin to accept students for Kindergarten registration for the 2020-2021 school year on February 24, 2020. Additional dates include March 5, 12, 19, and 26, April 14, 21, 27, and 28 as well as May 5. Registration hours will be from 4:30 p.m. to 6:30 p.m. Individuals looking to register students must visit one of the centralized registration elementary school sites.
Pre-selected sites include:
Church Street Elementary
Edmonds Elementary
Kemp Elementary
Lake Ridge Elementary
Lee Street Elementary
Jackson Elementary
Students must be five years old on or before September 1, 2020, to enter public kindergarten and must be registered at their zoned school. For the list of required documents needed for registration, please visit our district website. You may also contact your child's zoned school, or Dr. Alicia Dunn, CCPS Coordinator for School Counseling and Mentorship via email (alicia.dunn@clayton.k12.ga.us) for additional information.
Pre-K Registration
The Pre-Kindergarten Program is a Georgia lottery-funded educational program operated by Bright From the Start, Department of Early Care and Learning. Sites are available in both public school systems and private child care centers. The Clayton County community offers the Pre-K program in public and private sites. Clayton County Public Schools has 30 Pre-K sites and 36 Pre-K classrooms which serve 22 pre-kindergarten students per class. Our focus is to provide our four-year-olds with learning experiences that will prepare them for kindergarten and academic success throughout their educational journey. Please use the navigational menu above to learn more about the Pre-K program.
Clayton County Public Schools can be found on Facebook, Twitter, and YouTube.
Fulton County School System
The Fulton County School System announces its spring kindergarten registration dates - Wednesday, April 1, 8 a.m. to 4 p.m., and Thursday, April 2, 8 a.m. to 7 p.m. During these two days, parents of incoming kindergarten students, as well as other new elementary students entering school in August, can register their children for the 2020-2021 school year. Registration will occur at all Fulton County elementary schools. To register new students, parents should visit the school their child will attend in the fall. To find information about enrollment, parents can visit the Fulton County website.
Pre-K Registration
In addition, over 1,800 spaces in pre-kindergarten classes are available at 45 elementary schools throughout the county. Pre-kindergarten registration dates vary by school and enrollment is handled by a lottery system. Parents also can visit the Georgia Department of Early Care and Learning's web site, www.decal.ga.gov, to determine the availability of other privately-funded pre-kindergarten program providers.
For more info and applications and to see a list of participating schools, visit Fulton Schools Schools.
Fulton County Schools can be found on Facebook, Instagram, Twitter, and YouTube.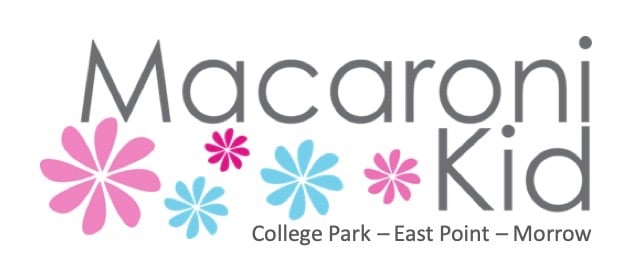 Macaroni Kid College Park East Point Morrow is a free hyper-local weekly newsletter and website focused on fun family events and activities for kids in College Park, East Point, Morrow, Union City, South Fulton, Forest Park, Hapeville, Jonesboro, Riverdale, and the surrounding areas. We gather together all kinds of local family events and activities each week and add useful information about classes, family-focused businesses, product reviews, recipes, crafts, school and camp guides, and more. We are your go-to-guide for kids activities in South Fulton County and some of Clayton County. For more articles like this delivered to your inbox once per week, please subscribe. If you have an extraordinary event that you would like to share in our community, you can submit it for free here.
Remember to connect with us on:
Facebook ✿ Twitter ✿ Instagram ✿ Pinterest
Find Your Family Fun®
Get a FREE kid-friendly event calendar for South Fulton and North Clayton Counties full of activities, events, festivals and more!