The National Center for Civil and Human Rights is bringing back its youth-centered programming by popular demand, which brings human rights history to life for children and families. The Center developed the "Shout, Sing-Out!" interactive stage show, written by playwright and arts educator Nikki Toombs, with Atlanta-based Kenny Leon's True Colors Theater Company. Performances run Saturday, February 22nd and Saturday, March 7th at 11:30 a.m. and 1:30 p.m. Tickets are $9 per person, with ages three (3) and under free.
Inspired by authors like Vashti Harrison, Jabari Asim, and Yuyi Morales, as well as True Colors' "She Griot" Season", "Shout, Sing-Out!" introduces human rights history and heroes through rousing dance, storytelling and sing-alongs. David Hopings, The Center's Manager of Public Engagement, developed the program with Toombs, who serves as True Colors Director of Education.
"Our gallery and exhibits have successfully created transformative experiences for our visitors but, we saw an opportunity to address an important programming gap by creating youth-focused experiences to inspire justice and community action," said Jill Savitt, CEO of The Center. "'Shout, Sing-Out!' shines a light on community and families, building new reasons for children, parents and educators to engage our space."
Hopings and Toombs applied their creative backgrounds to enrich the show's interactivity. Following the performance, audiences are invited to design posters that echo the show's themes of leadership, personal investment, and community and civic engagement.
"We see from the response to "Hamilton" that people continue to crave new ways to engage with history," said Hopings. "Consequently, our show is incredibly hands-on to encourage youth to dive into the lives of civil and human rights legends, plus lesser-known heroes and sheroes, and actively apply these positive values at home and in their communities."
For more information and a full program schedule please visit www.civilandhumanrights.org/sso.
About the National Center for Civil and Human Rights

The National Center for Civil and Human Rights in downtown Atlanta is an engaging cultural attraction that connects the American Civil Rights Movement to today's Global Human Rights Struggle. The Center features a continuously rotating exhibit from The Morehouse College Martin Luther King, Jr. Collection, which includes many of Dr. King's documents and personal items. Visitors are immersed in experiential exhibits through powerful and authentic stories, historic documents, compelling artifacts, and interactive activities. The Center is a source for ongoing dialogue — hosting educational forums and attracting world-renowned speakers and artists who work on a variety of human rights topics. For more information, visit www.civilandhumanrights.org. Join the conversation on civil and human rights on @ctr4chr (Twitter) and @ctr4chr (Facebook).
About True Colors Theater Company
True Colors Theatre Company, led by Artistic Director Jamil Jude desires to be an arts organization that celebrates the rich tradition of black storytelling, while giving voice to bold artists of all cultures. When former Artistic Director and Founder Kenny Leon and Managing Director Jane Bishop teamed up in 2002 to design a new theatre, they envisioned a smartly-managed, inclusive theatre company that would achieve both local and national impact. Thanks to a tremendous outpouring of support, their vision has quickly turned into reality. True Colors Theatre Company is an important voice in the American discussion of diversity, supporting and propelling individuals and institutions in their quest for understanding. Operationally, the company strives to remain fiscally sound while ensuring that all employees and volunteers are heard and accountable, can grow in their roles and live out True Colors' core values. For more information, visit www.truecolorstheatre.org.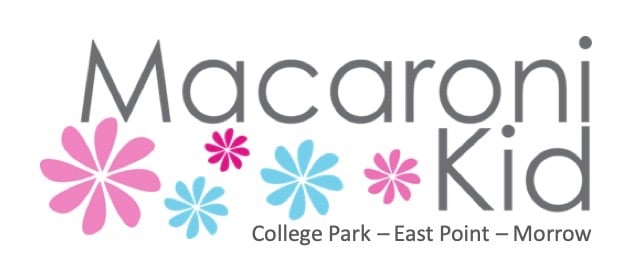 Macaroni Kid College Park East Point Morrow is a free hyper-local weekly newsletter and website focused on fun family events and activities for kids in College Park, East Point, Morrow, Union City, South Fulton, Forest Park, Hapeville, Jonesboro, Riverdale, and the surrounding areas. We gather together all kinds of local family events and activities each week and add useful information about classes, family-focused businesses, product reviews, recipes, crafts, school and camp guides, and more. We are your go-to-guide for kids activities in South Fulton County and some of Clayton County. For more articles like this delivered to your inbox once per week, please subscribe. If you have an extraordinary event that you would like to share in our community, you can submit it for free here.
Remember to connect with us on:
Facebook ✿ Twitter ✿ Instagram ✿ Pinterest
Find Your Family Fun®
Get a FREE kid-friendly event calendar for South Fulton and North Clayton Counties full of activities, events, festivals and more!