Hey, look at what it is! It's BLIPPI LIVE!
Join Blippi at Cobb Energy Centre on Feb 19th as he sings, dances and meets new friends in an all-new energetic and educational live show - perfect for the entire family!
Coming to Cobb Energy Performing Arts Centre on February 19
Children's YouTube sensation Blippi announces the first-ever tour across North America. Blippi Live! is set to bring the vivacious, energetic and educational children's character from the screen to the stage for an all-ages extravaganza of fun, dancing, singing and meeting amazing new friends onstage. The tour kicks off in San Antonio Texas' Tobin Center and will see Blippi traverse the South and East Coast from Texas to Canada.
Blippi's first tour will bring the fun and antics of his beloved adventures to the stage, to provide an interactive, family-friendly show unlike anything else out there. Blippi's appeal lies in his wonder, in the way he looks at the world— "Wow, look at that! It's a plane, a tractor, a fire truck and a train"— so expect plenty of fun and discoveries for the whole family. He has taught millions of kids how to count, colors, letters and much more. In just a few years since his inception, Blippi has become one of the most popular YouTubers worldwide, with over 200 million views per month and billions in total across 139 countries and 5.6 million followers.
Stevin John is the creator of Blippi and serves as the writer and creative director behind everything the Blippi character is a part of. Now that the character Blippi has evolved and is ready to hit the live stage, Stevin is excited that a dynamic stage performer has been cast as Blippi to entertain and thrill audiences across all of the tour markets.
"I won't be on the road, but I am obviously extremely involved with the whole process," Stevin John notes (via Billboard Magazine). "Blippi is a character and I'm the creative force behind it, but since YouTube is a monster and all of these platforms are really crazy I can't go on the road for many weeks or months at a time."
CONNECT WITH BLIPPI
Instagram: @BlippiLive
Twitter: @BlippiLiveTour
Facebook: @BlippiLive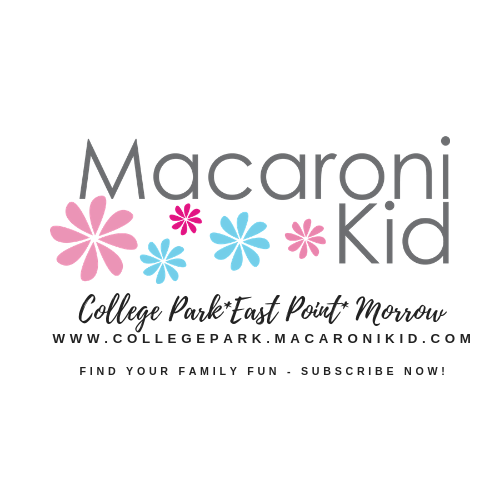 Macaroni Kid College Park East Point Morrow is a free hyper-local weekly newsletter and website focused on fun family events and activities for kids in College Park, East Point, Morrow, Union City, South Fulton, Forest Park, Hapeville, Jonesboro, Riverdale, and the surrounding areas. We gather together all kinds of local family events and activities each week and add useful information about classes, family-focused businesses, product reviews, recipes, crafts, school and camp guides, and more. We are your go-to-guide for kids activities in South Fulton County and some of Clayton County. For more articles like this delivered to your inbox once per week, please subscribe. If you have an extraordinary event that you would like to share in our community, you can submit it for free here.
Remember to connect with us on:
Facebook ✿ Twitter ✿ Instagram ✿ Pinterest
Find Your Family Fun®
Get a FREE kid-friendly event calendar for South Fulton and North Clayton Counties full of activities, events, festivals and more!