December is a busy month for us here at Macaroni Kid College Park * East Point * Morrow. We are having a lot of fun but we don't want to do it alone. We want to hang with you! Click on each flyer for more details.
First up, on Saturday, Dec. 7, we are sponsoring The 3rd Annual Giving Bowl, founded by 2019 Giving Tuesday Kids Ambassador, CJ Matthews. At the Giving Bowl, local boys in Grades 6th through 8th will play in a non-competitive 7-on-7 charitable flag football game. The kids play with purpose as food and blankets are collected and distributed to local families in need this holiday season. This event will culminate CJ's Giving Tuesday project goal of gathering 500-1000 blankets to comfort kids who are sick or struggling and need an extra dose of comfort this holiday season. Please show your support for these kids who are committed to being a part of the solution . . . and not the problem.
Donations of non-perishable foods and new children's themed blankets are needed. If you would like to volunteer, send an email to info@blankies4mybuddies.org.
On Monday, Dec. 9, we are hosting our Monday Funday: The Holiday Edition at Marco's Pizza in Hapeville (832 Virginia Ave.) from 5:30 to 7:30 PM. The purpose of this event is to get families eating together and spending quality time during dinner. On this special night, we are expecting several special guests and local youth performers to help us make your spirits bright. The Golden Pantherettes Dance Team is returning and we just got confirmation that we'll also have the Rad Gyrlz again. You don't want to miss any of these cuties!!! There will be games, prizes, treats, crafts, and of course, holiday music! We are asking guests to bring in an unwrapped toy to donate to local children for Christmas.
There's a special meal deal involved that you can't beat and a discount code if you're not that hungry. You can't lose so come on out!
Meal Deal - $26.99 (Includes 1 lg specialty pizza, 1 lg 1 topping pizza, 10 wings, & 4 drinks)
Finally, but definitely not the least, will be hosting our Pizza-Making Party again BY POPULAR DEMAND this time, we're bringing in the bells and whistles to ring in the holidays. Suggested for kids, ages 3 and up. Price includes a personal pizza, chef hat, a certificate of completion and holiday goodies. Additional activities will be available while your little chef waits!
Register Now! Limited space is available.
Previous Events:
We'll be looking for you so don't let us down!
Make sure to say hi and introduce yourself.
🎄✨🎄We love meeting our friendly subscribers!🎄✨🎄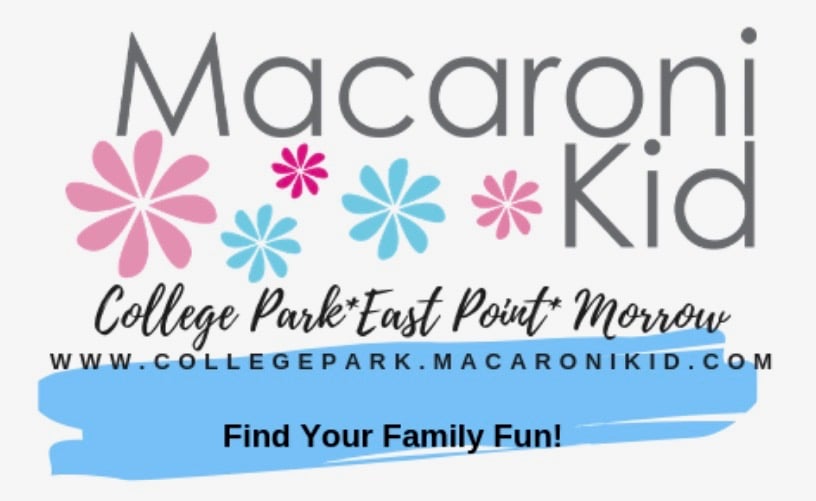 LIKE THIS ARTICLE?

Macaroni Kid College Park East Point Morrow is a free hyper-local weekly newsletter and website focused on fun family events and activities for kids in College Park, East Point, City of South Fulton, Morrow, Union City, City of South Fulton, Forest Park, Hapeville, Jonesboro, Riverdale, Rex, Lake City, and the surrounding areas. We gather together all kinds of local family events and activities each week and add useful information about classes, family-focused businesses, product reviews, recipes, crafts, school and camp guides, and more. We are your go-to-guide for kids' activities in South Fulton County and North Clayton County. For more articles like this delivered to your inbox once per week, please subscribe here. If you have an extraordinary event that you would like to share in our community, you can submit it for free here.