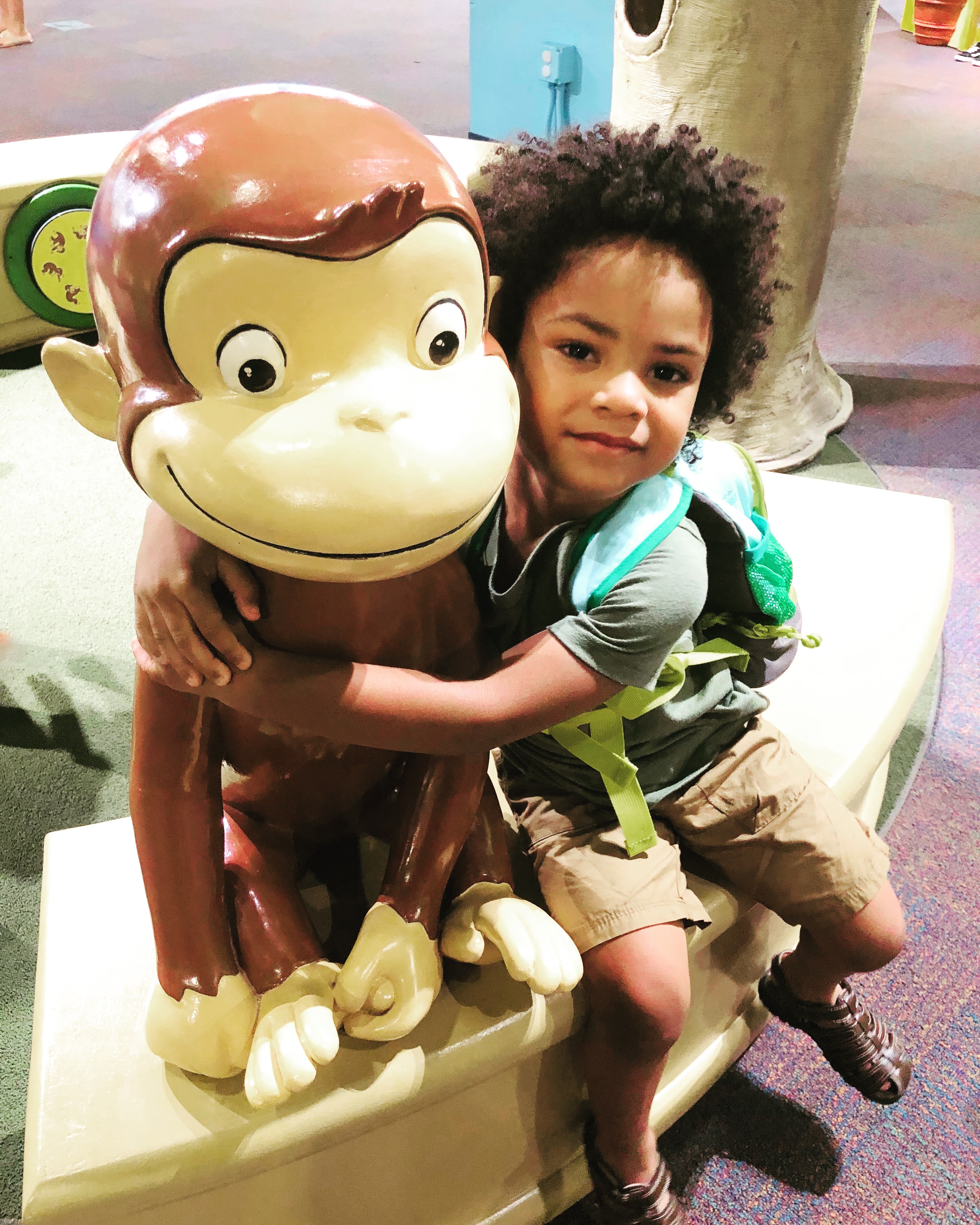 Young learners and their families will love exploring the new traveling exhibit, Curious George™: Let's Get Curious! at the Children's Museum of Atlanta on display through Sunday, January 5, 2020. This highly interactive experience will inspire little ones' natural curiosity as they discover science, math, and engineering through play.
According to Jane Turner, the museum's executive director, the exhibit reinforces learning through the power of play. "From exploring the physics behind mini-golf to solving the math behind weighing and counting produce, this experience will spark little ones' imaginations and sense of discovery," says Turner.
Kids have the opportunity to explore the magic of the neighborhood where the famous inquisitive monkey lives with his best friend, The Man with the Yellow Hat. They can operate pulleys and levers at his apartment; weigh fruits and vegetables at the neighborhood produce stand; design a building at the construction site; care for animals at the local farm; and more
| | |
| --- | --- |
| | |
| | |
| | |
| | |
Curious George's Crazy Golf was right up my little character's alley! It was enjoyable listening to him describe his likes and dislikes in the market and watching reading his expressions too. It was hilarious watching him try to figure out a rotary telephone. He argued with me that this is not a phone. He looks really entertained, right?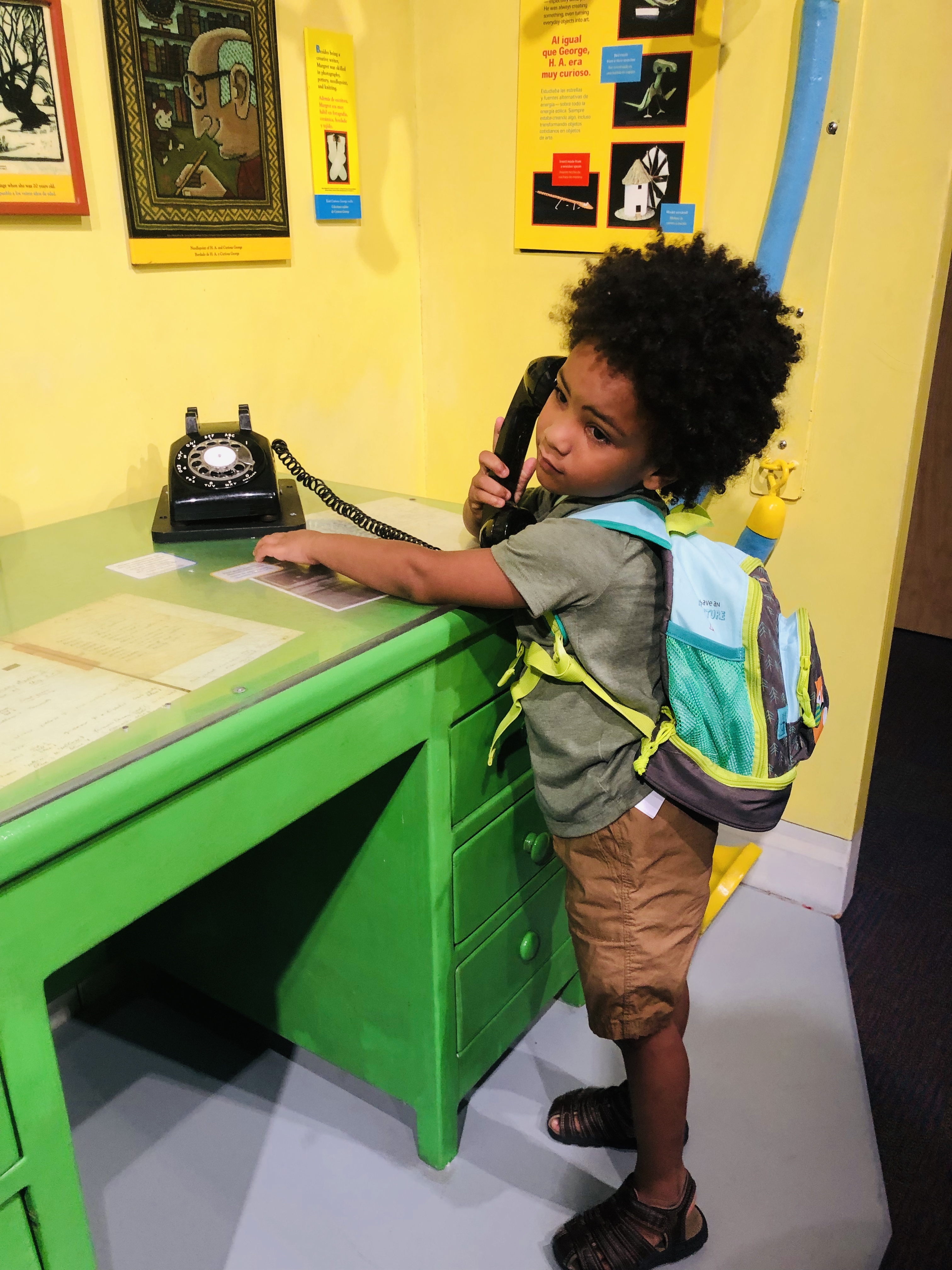 In addition, the Children's Museum of Atlanta's Imaginators performs the mini-musical "Kid Detective" daily. This mini-performance takes the audience members on a hunt as they follow clues with Kid Detective Jo while he tries to help his friend Bumble find his way home. And you'll love Imaginator Jerry. He's our favorite!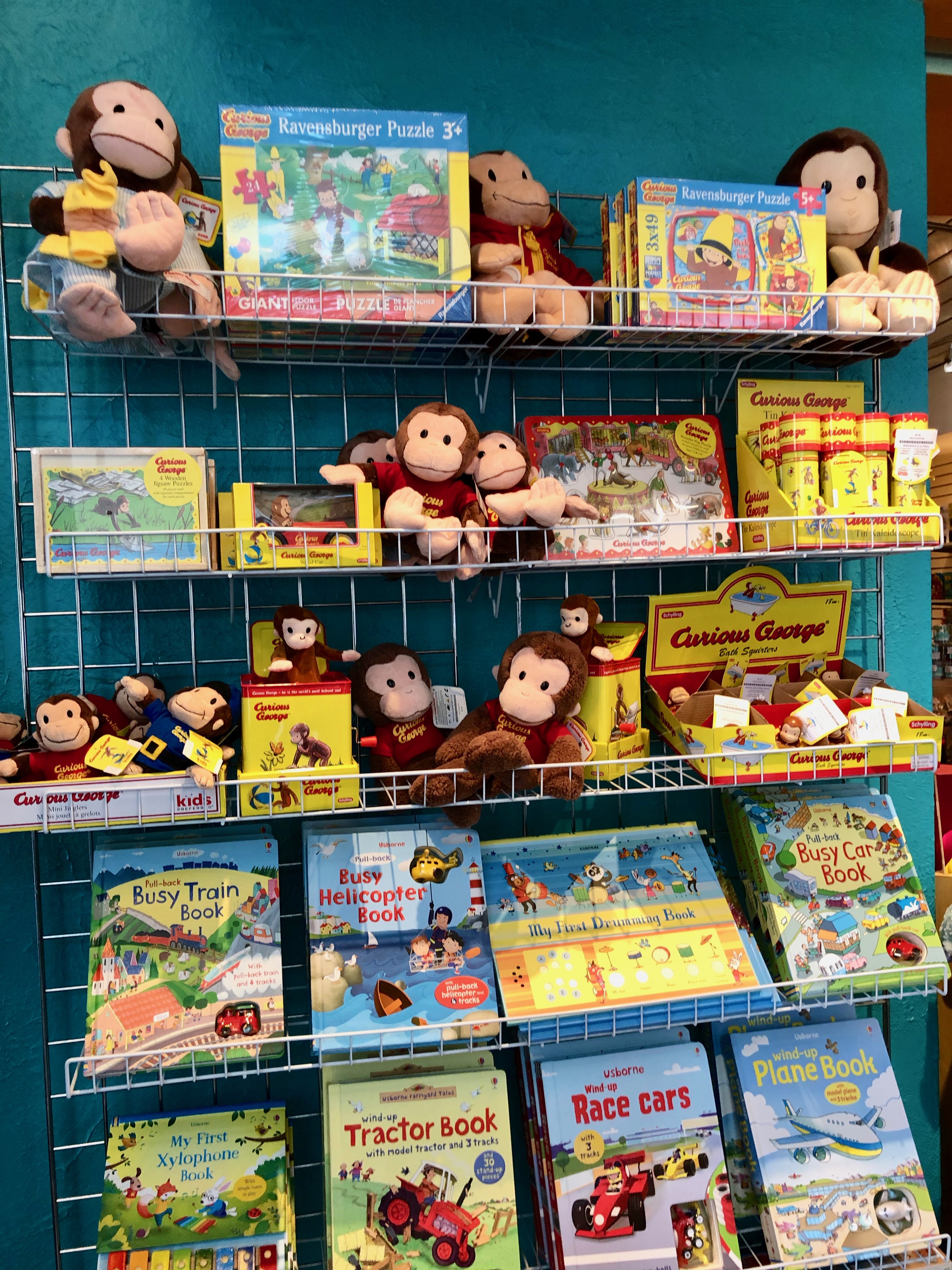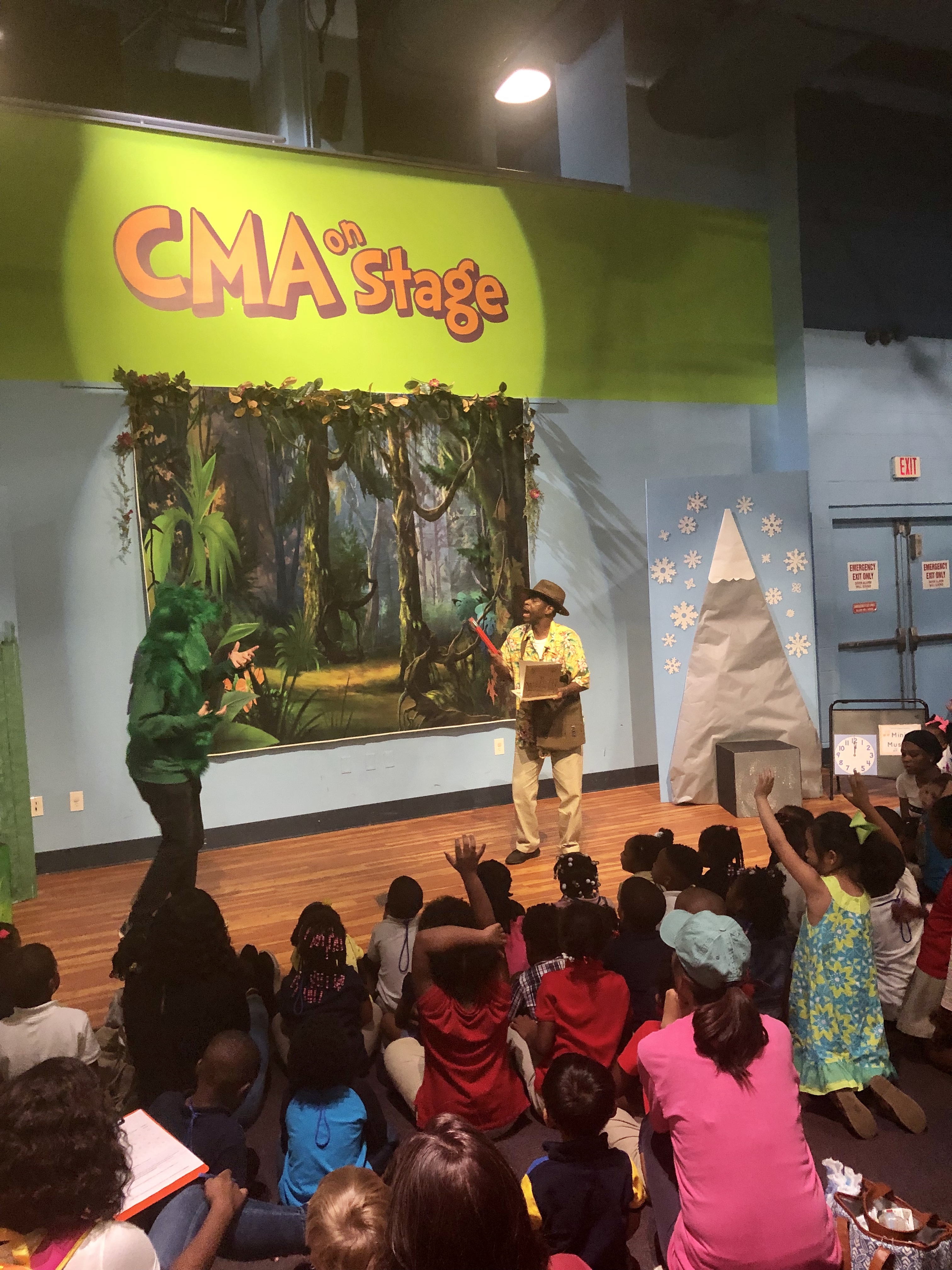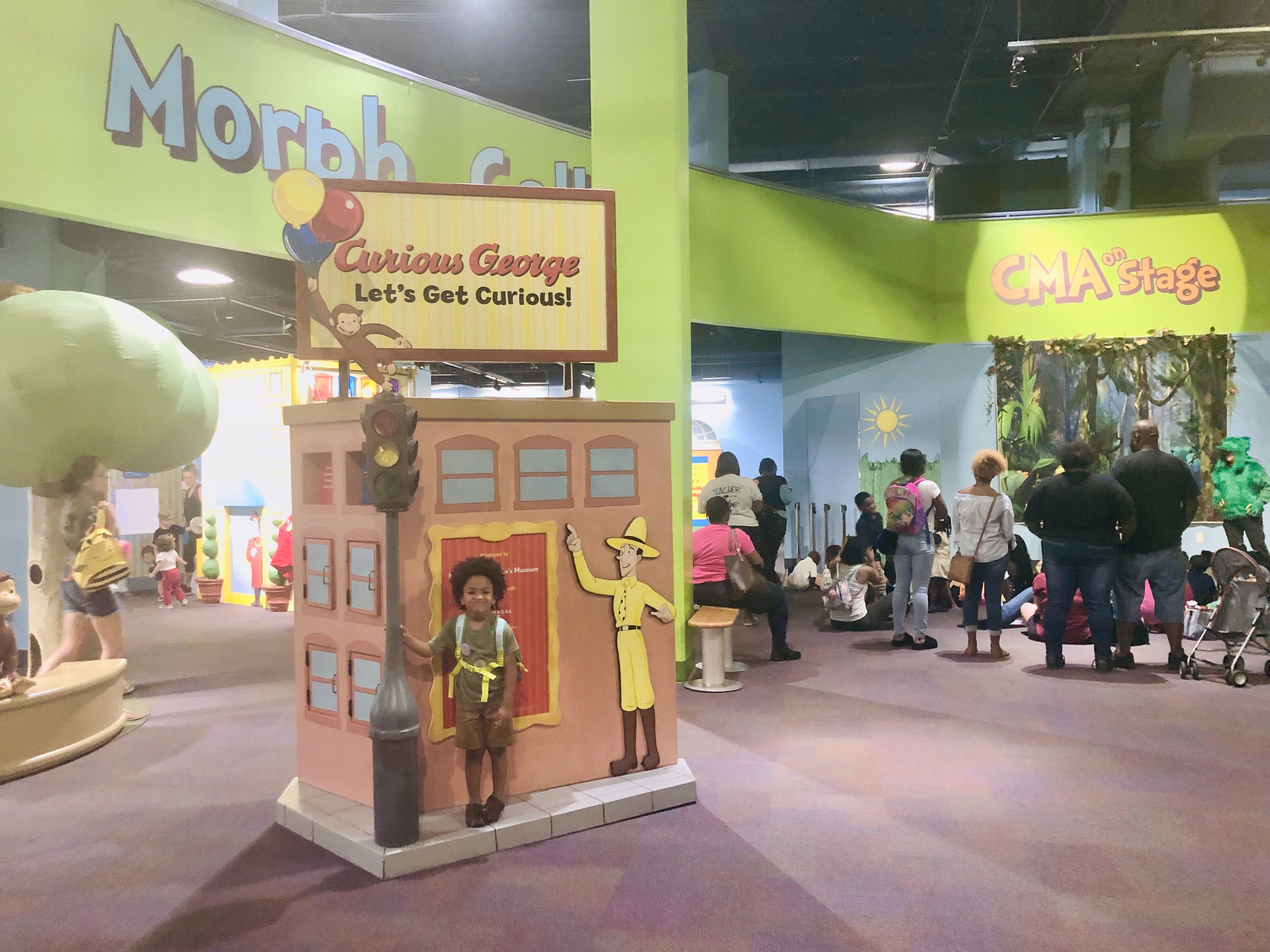 We enjoyed the variety of activities, as well as our favorites while at the museum. Plan to stay a few hours because there are so many things to do.
There's no shortage of Curious George merchandise either! For more information, visit childrensmuseumatlanta.org.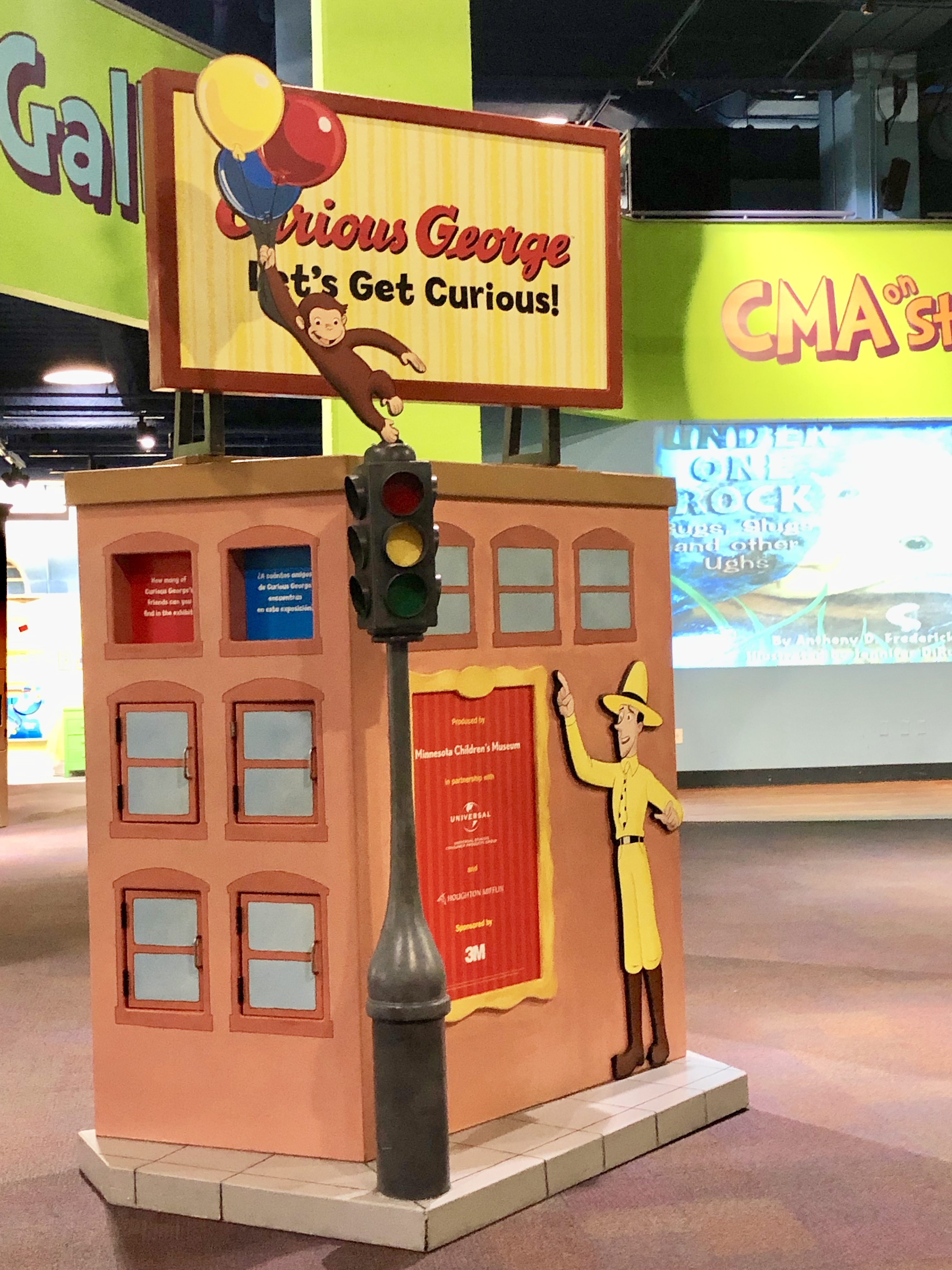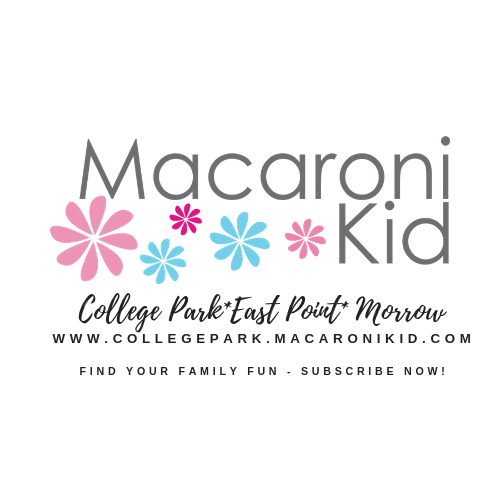 LIKE THIS ARTICLE?
Macaroni Kid College Park East Point Morrow is a free hyper-local weekly newsletter and website focused on fun family events and activities for kids in College Park, East Point, City of South Fulton, Morrow, Union City, City of South Fulton, Forest Park, Hapeville, Jonesboro, Riverdale, Rex, Lake City, and the surrounding areas. We gather together all kinds of local family events and activities each week and add useful information about classes, family-focused businesses, product reviews, recipes, crafts, school and camp guides, and more. We are your go-to-guide for kids activities in South Fulton County and North Clayton County. For more articles like this delivered to your inbox once per week, please subscribe here. If you have an extraordinary event that you would like to share in our community, you can submit it for free here.
Remember to connect with us on: