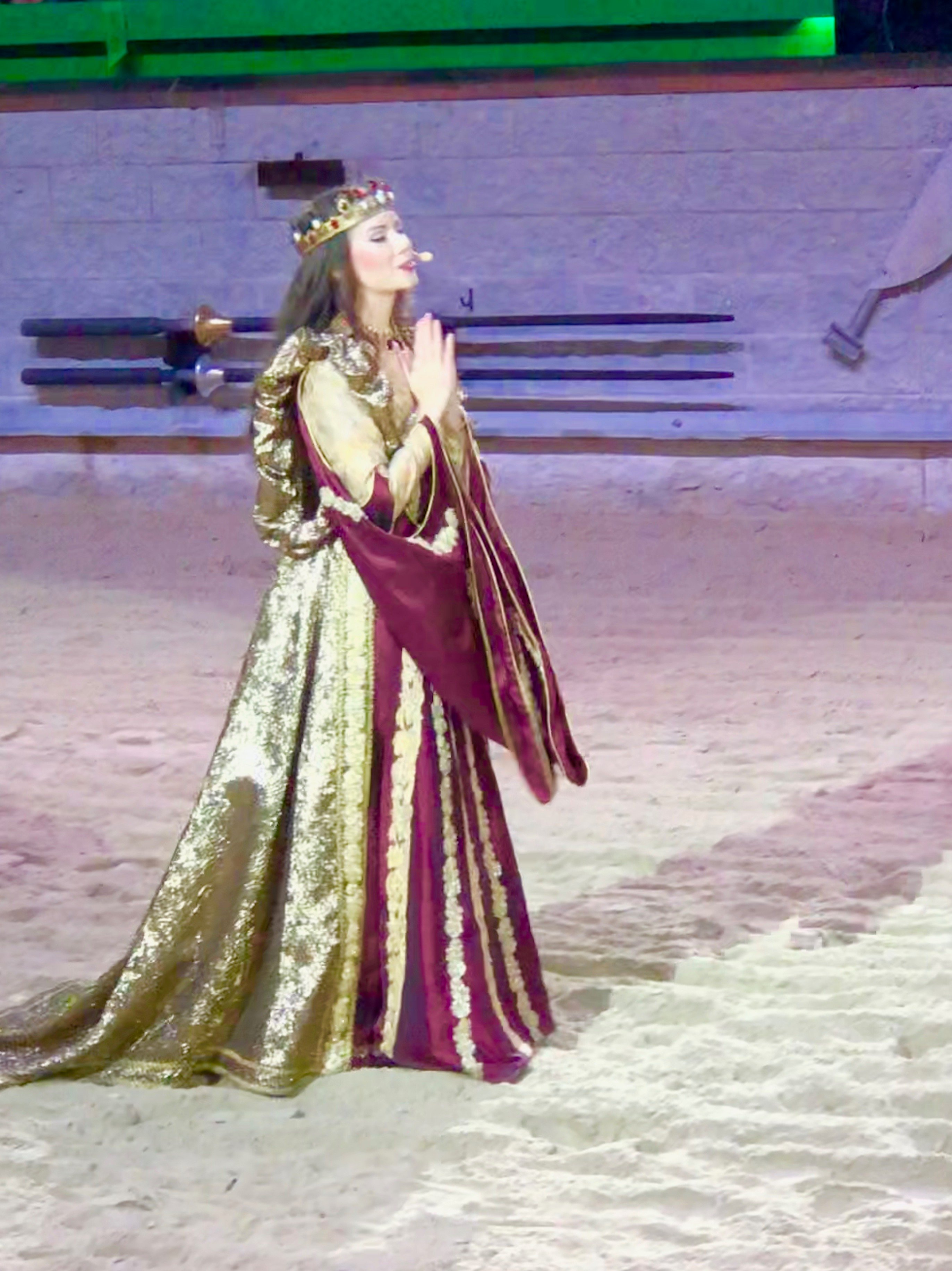 Finally, a woman rules the castle . . . at Medieval Times Atlanta, the popular Gwinnett Countydining and entertainment show that brings the medieval era to the 21stcentury, that is.
As of November 2018, Queen Doña Maria Isabella now serves as the sole ruler after the death of her father, the king, who has reigned the land since inception in 2006. The character of the queen has been at other Medieval Times castles, but this is the first time she's taken the throne in Georgia.
Medieval Times is a family favorite of ours. From falcons to knights and horses, the show is an authentic medieval experience. I love the idea of taking my kids to a show that not only entertains but offers timeless educational value and inspiration. The Queen presides over a tournament of knights who gather in celebration to test their skill against one another in a series of games, jousting, and combat. The show features incredible displays of horsemanship during a 2-hour medieval jousting tournament between 6 competing knights, real weapons, and beautiful, graceful horses, and a delicious four-course meal. Medieval Times' noble guests feast on garlic bread, tomato bisque soup, roasted chicken, sweet buttered corn, herb-basted potatoes, the dessert of the Castle, coffee and two rounds of select beverages. Vegetarian meals are also available, as well as a variety of libations and spirits from the bar.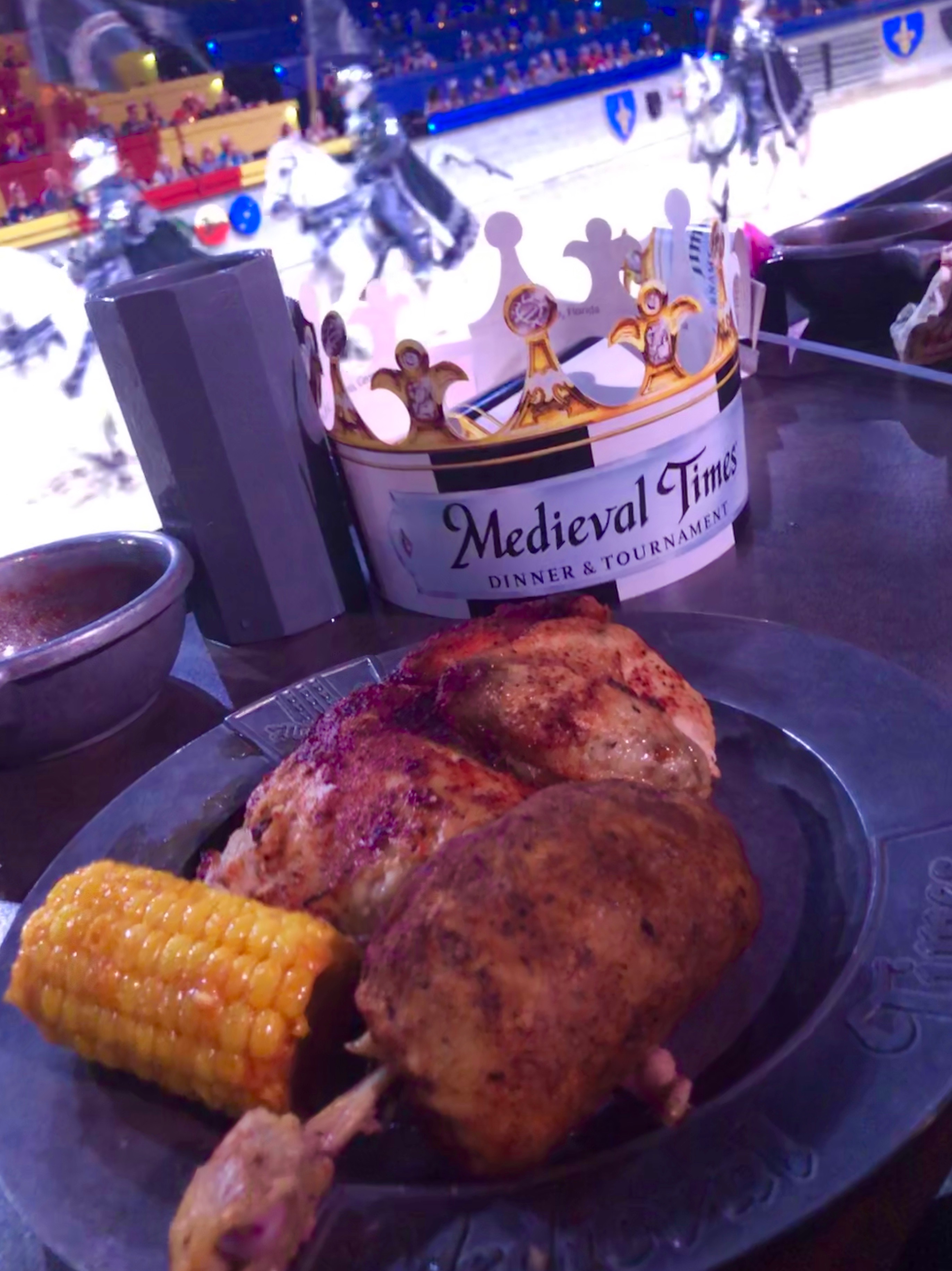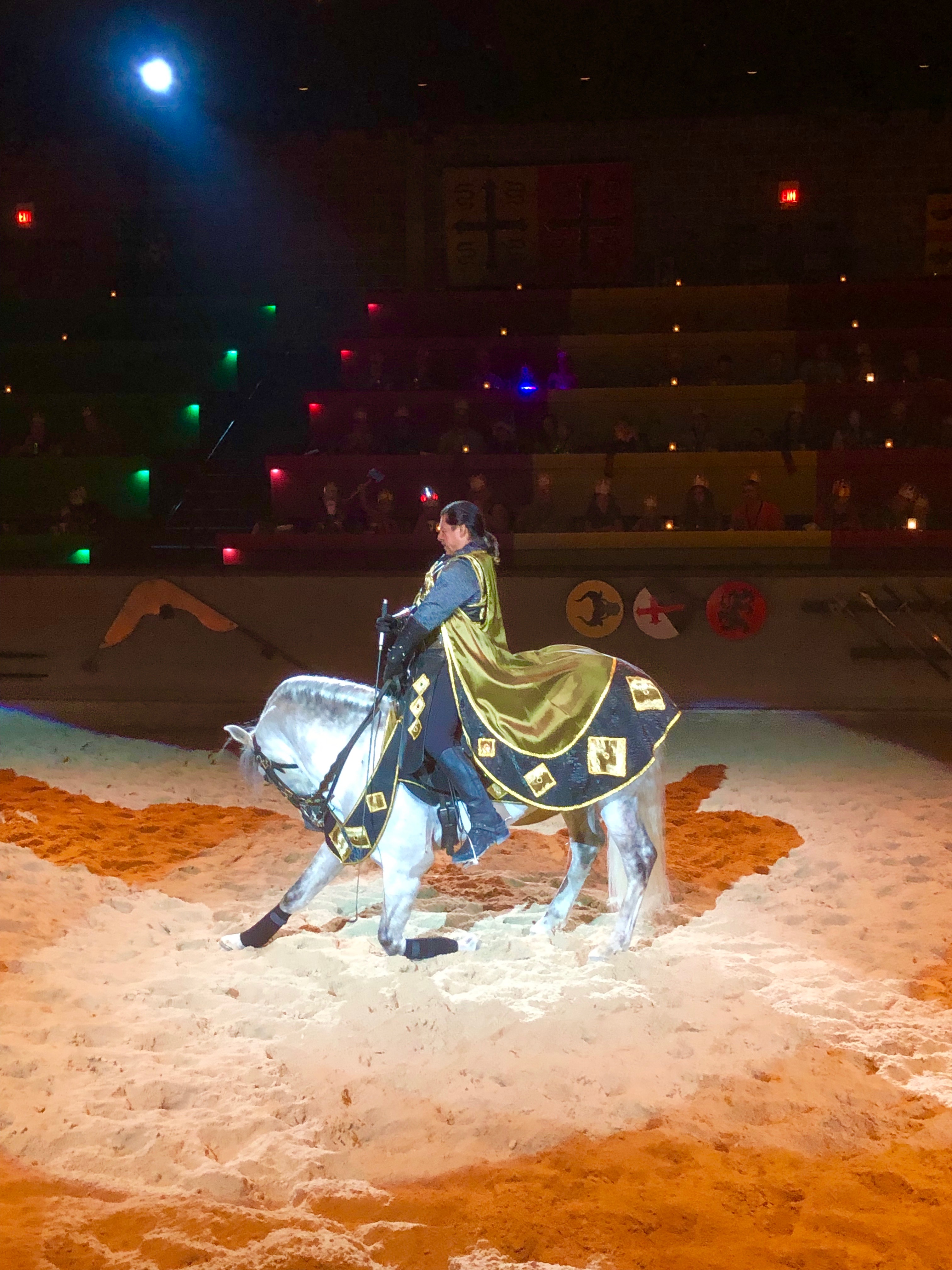 Hosted by the Queen, we received her Royalty Package which included:
Priority Castle Access
VIP First Row All Section Seating or Second Row in Center Section
Priority Seating Access
Cheering Banner
VIP Lanyard
Framed Entrance Group Photo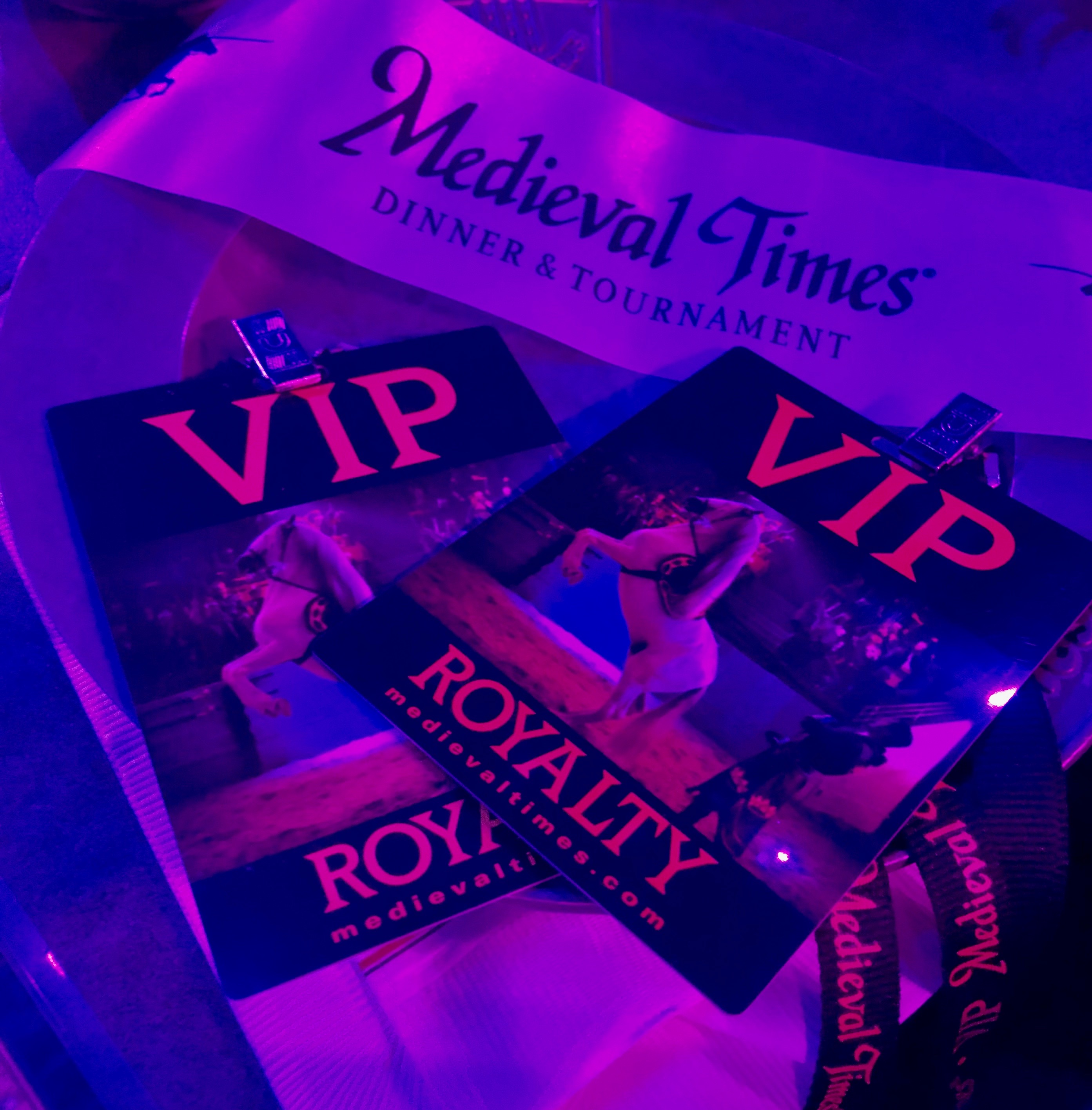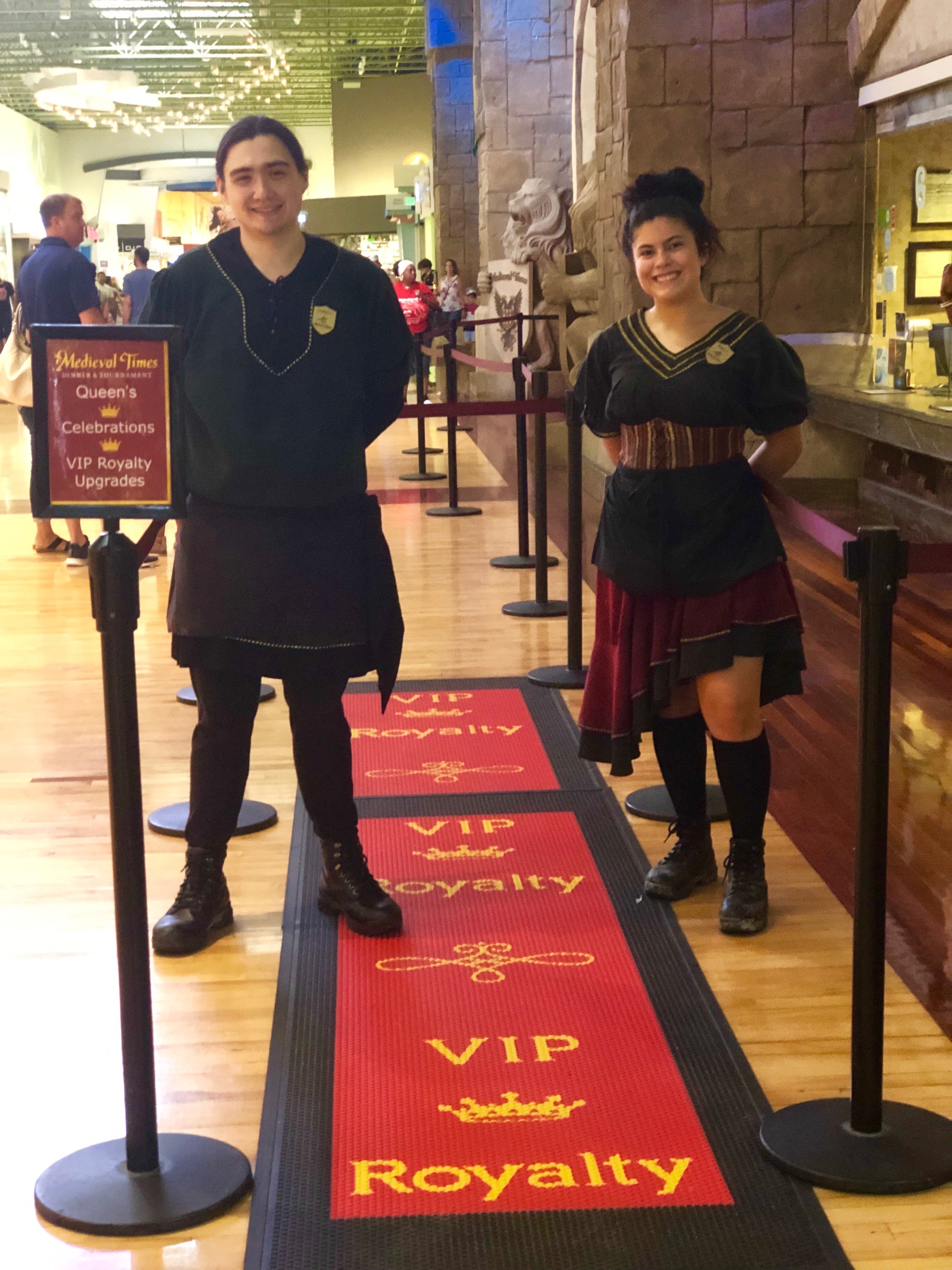 This made the experience so much better. On top of that, our knight (Black & White) won the battle! The evening could not have been better! Described: In prayer, humble. In service, loyal. In battle, invincible! That he was and my boys left with pride on their faces as if they had fought the battle themselves. They also loved that our knight threw me a flower. It was incredible! High energy, exhilarating, inspiring, etc. A trip to the Medieval Times castle is a must for all families!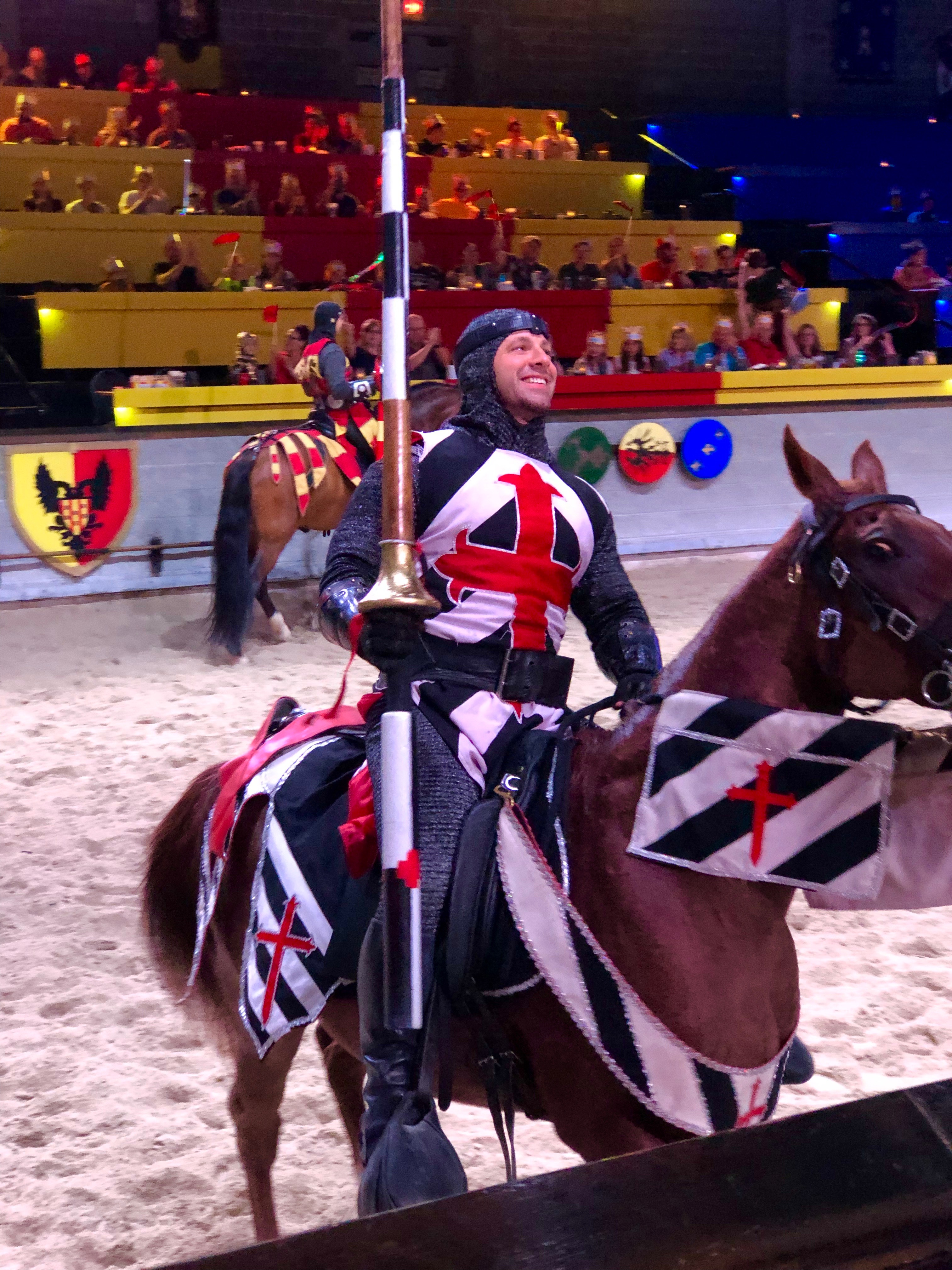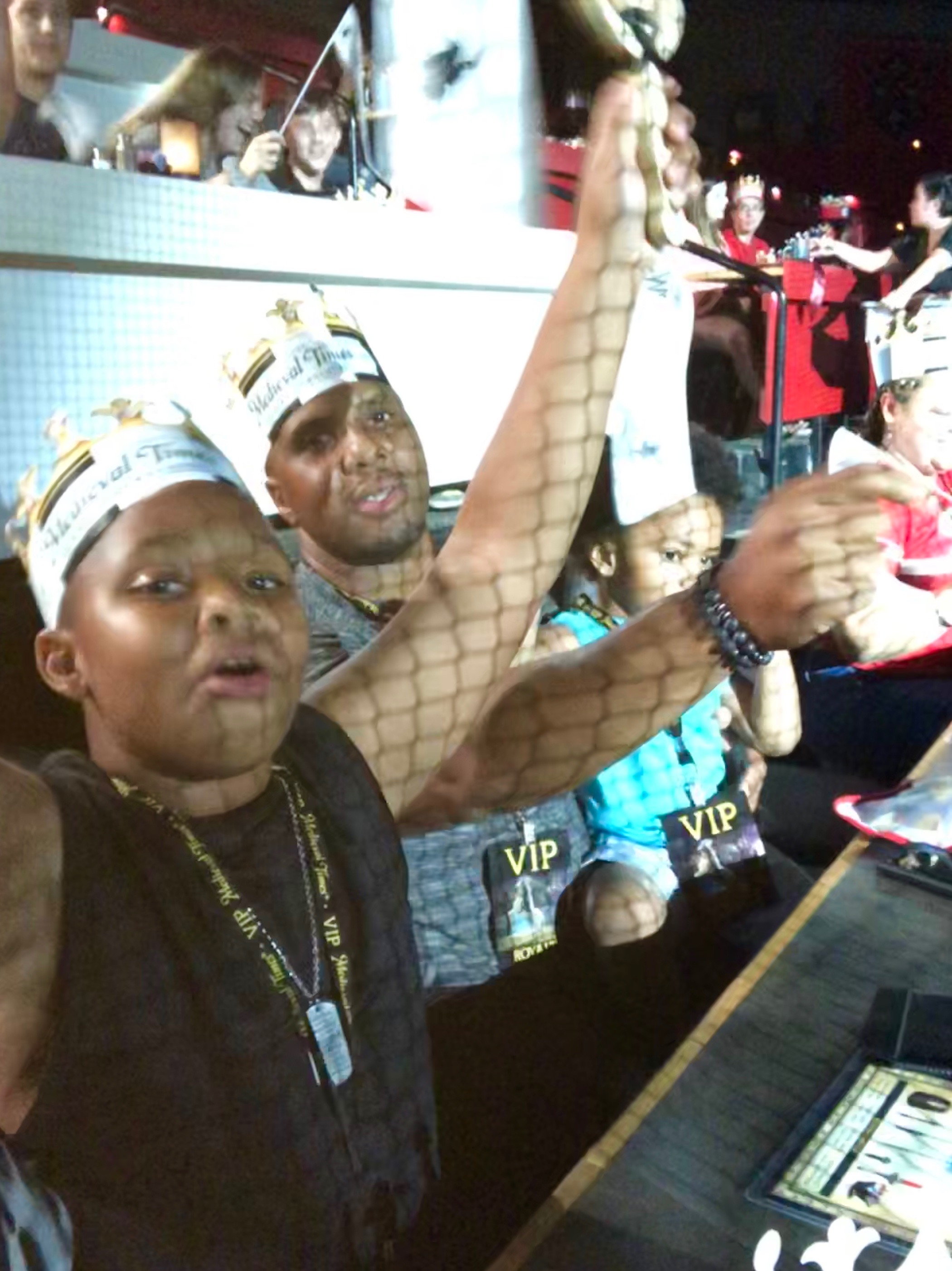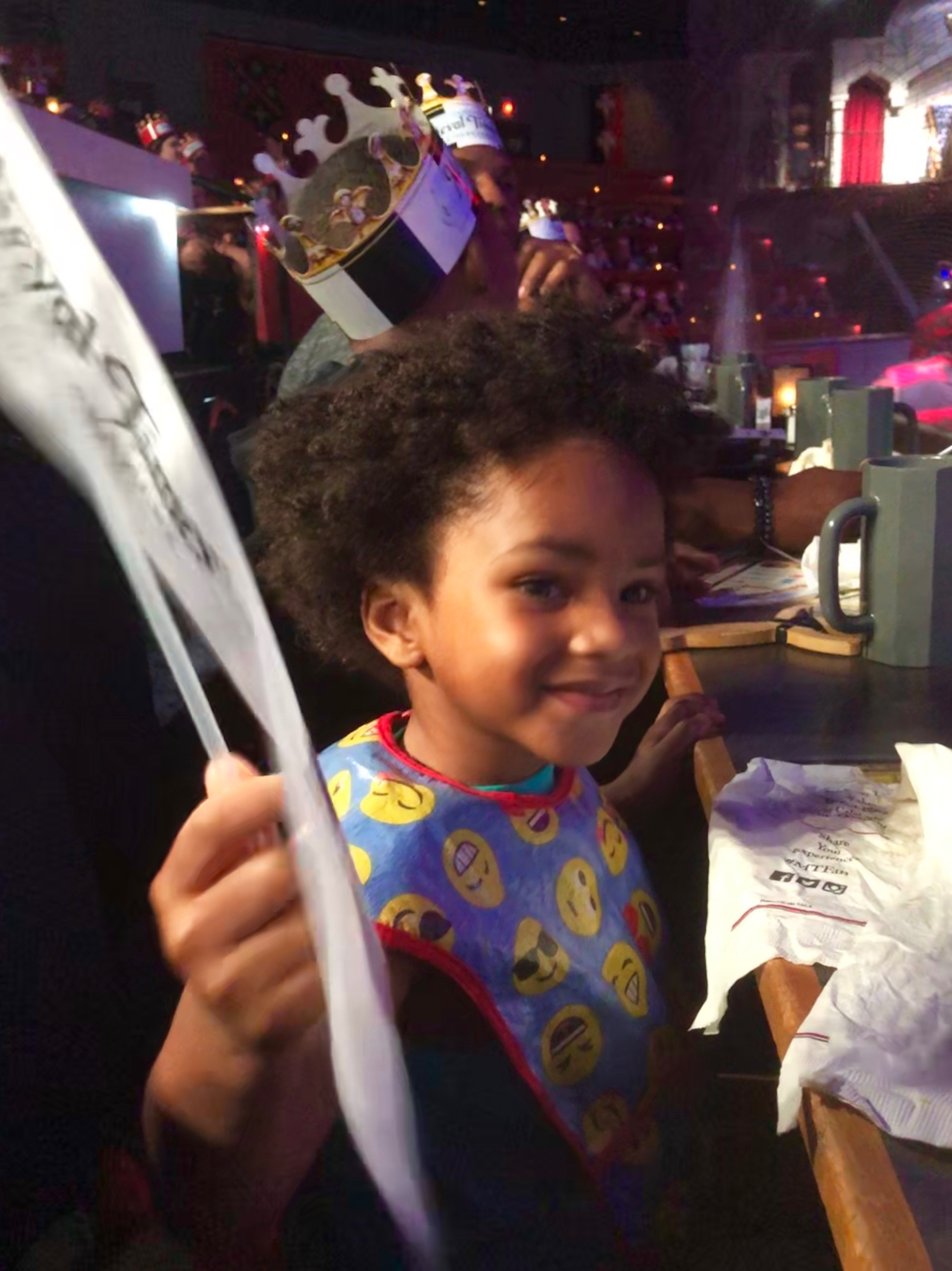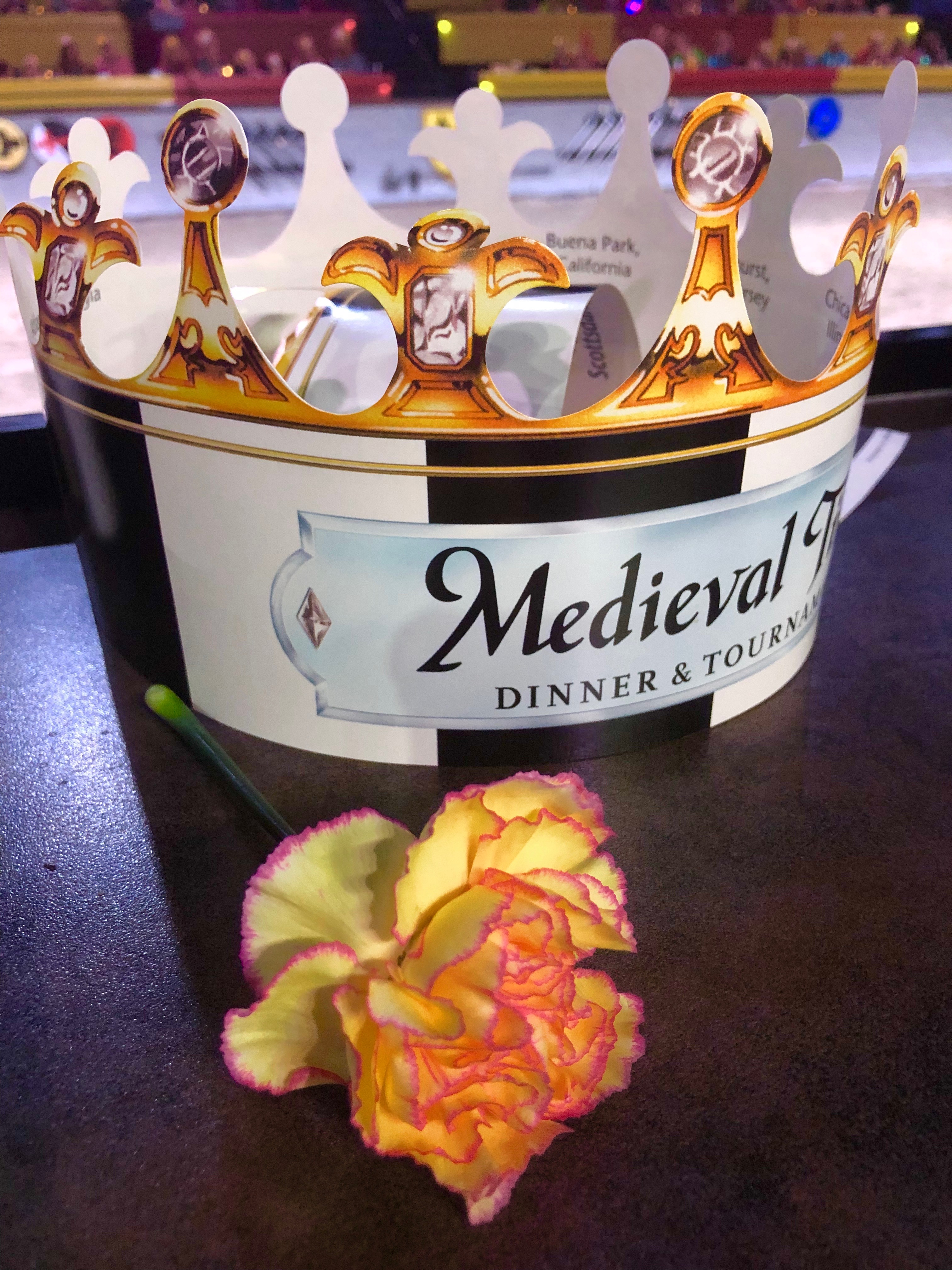 Medieval Times Dinner & Tournament is located in Sugarloaf Mills at 5900 Sugarloaf Pkwy Suite 517, Lawrenceville, GA 30043. You can reach them by phone: (770) 225-0230. They are on Facebook, Twitter, and Instagram. You can find them using the following hashtags: #MTFan #MedievalTimes #MedievalTimesAtlanta
About Medieval Times
Medieval Times Dinner & Tournament was founded in 1977 in Spain. It launched in North Americain 1983 and has since opened nine castles across the United States and in Toronto, Canada. It has been performed for 65 million guests in its 34 years. For more, visit MedievalTimes.com.
THE GIVEAWAY HAS ENDED - WINNER: JANE W. - Referred 34 new subscribers
Medieval Times Dinner & Tournament's Atlanta Castle is dedicated to "Chivalry in Action" and so are we here at Macaroni Kid College Park * East Point * Morrow. Each week, we work hard to bring you the best events and information for your families. In the spirit of chivalry, we are asking you to show us that you appreciate what we do. Please complete the attached form. The subscriber who refers the most of their friends and family members will win a Family 4-Pack of tickets to Medieval Times Atlanta.
If you can't wait to see if you've won, here's a promotional offer made available for Macaroni Kid subscribers.
Macaroni Kid College Park East Point Morrow is a free hyper-local weekly newsletter and website focused on fun family events and activities for kids in College Park, East Point, Morrow, Union City, Forest Park, Hapeville, Jonesboro, Riverdale and the surrounding areas. We gather together all kinds of local family events and activities each week and add useful information about classes, family-focused businesses, product reviews, recipes, crafts, school and camp guides, and more. We are your go-to-guide for kids activities in South Fulton County and some of Clayton County. For more articles like this delivered to your inbox once per week, please subscribe. If you have an extraordinary event that you would like to share in our community, you can submit it for free here.
Remember to connect with us on:
Facebook ✿ Twitter ✿ Instagram ✿ Pinterest