You can experience the life‐saving superpowers and extraordinary bravery of some of the world's most amazing dogs in new film Superpower Dogs 3D showing in Fernbank's 4-story Giant Screen Theater through September 12.
In this inspiring true story, our best friends are also real‐life superheroes. Journey around the globe with narrator Chris Evans (Captain America: The First Avenger) to meet six remarkable dogs who save lives alongside their human partners. Watch as they brave earthquakes and avalanches, protect endangered species such as rhinos and elephants and transform the lives of people with special needs.
Audiences discover the amazing abilities of different breeds and the astonishing science behind their superpowers. The stars of Superpower Dogs 3D include:
'Halo,' a rookie puppy training to join one of the most elite disaster response teams in America;
'Henry," an avalanche rescue expert saving lives in the mountains of British Columbia;
'Reef,' a Newfoundland lifeguard in the Italian Coast Guard;
'Ricochet,' a surf and therapy legend in California who heals people with special needs;
'Tipper and Tony,' Bloodhound brothers leading the fight to save endangered species in Africa.
"I am really happy to be part of Superpower Dogs," said Chris Evans. "I am a proud dog owner and completely understand the connection that humans have with these remarkable animals. I love the way this film highlights incredible working dogs who utilize their real-life superpowers to help and protect people."
Superpower Dogs 3D is showing daily at Fernbank Museum's Giant Screen Theater from May 17 until Sept. 12, 2019. Giant Screen Theater tickets are $13 for adults, $12 for seniors, $11 for children and $8 for Museum members. Save on movies with the purchase of a Value Pass combination ticket, offering the movie and museum admission for $23-$27. Dog Days of Summer Event is $10 for Members and $20 for Visitors.
To purchase tickets, visit FernbankMuseum.org or call 404.929.6400 for more information.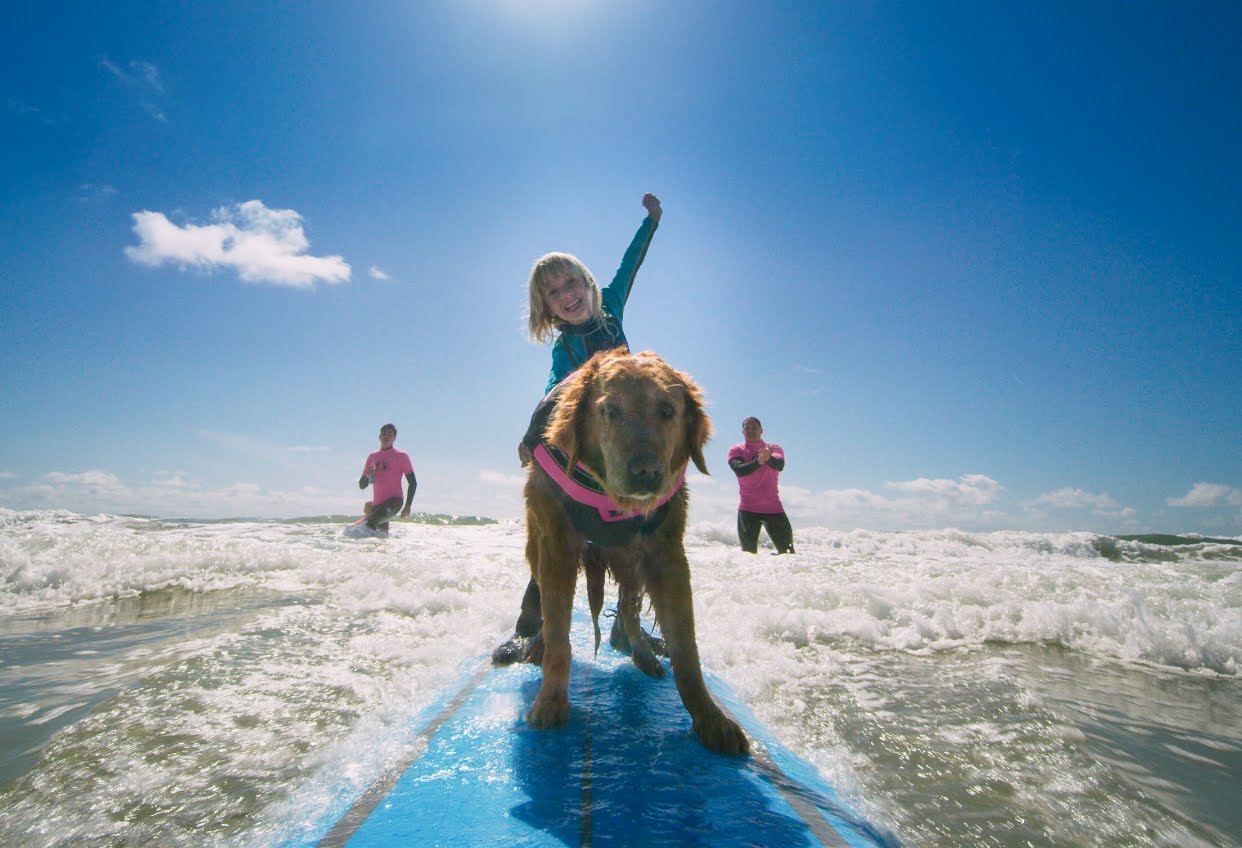 Ricochet, a Golden Retriever from Southern California is a veteran therapy dog celebrating over a decade as the first ever dog to surf with children with special needs and veterans with Post Traumatic Stress.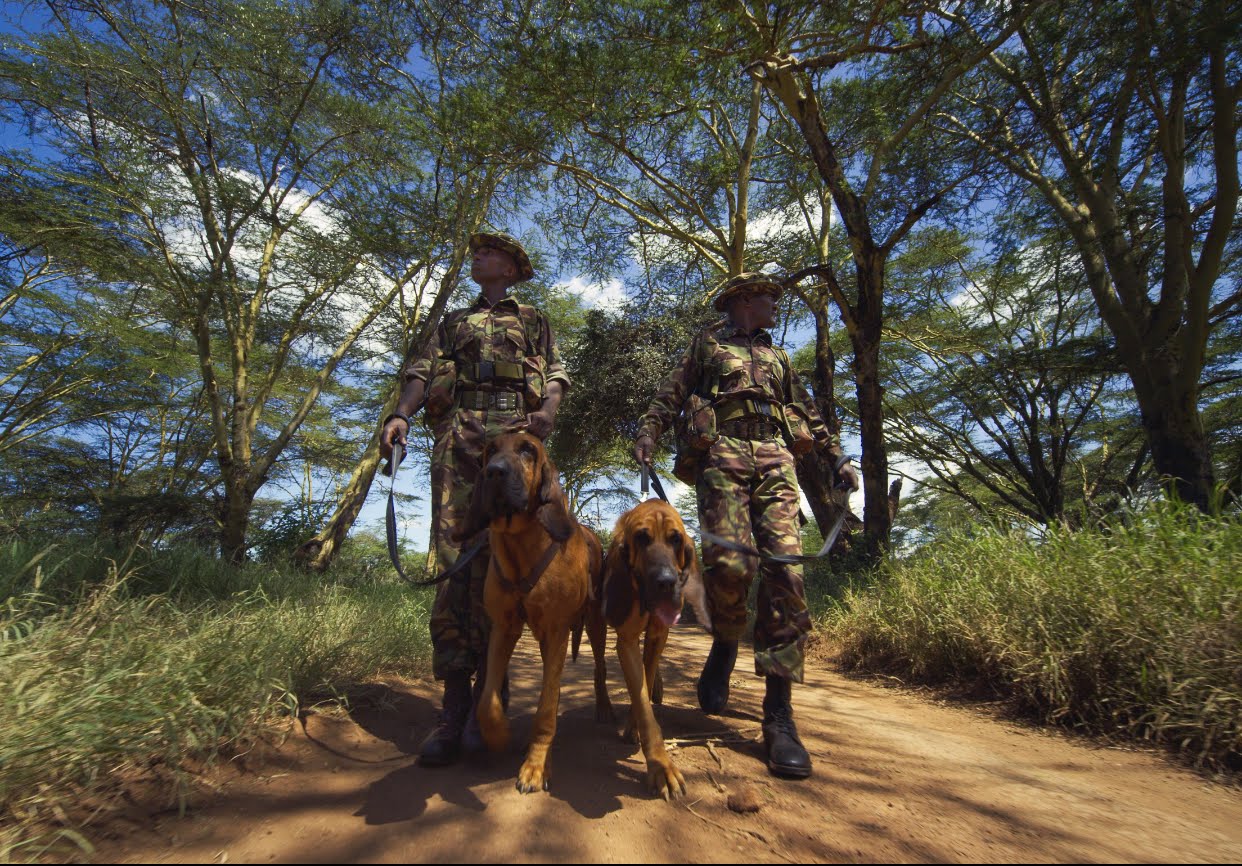 Twin Bloodhound brothers, Tipper and Tony, protect endangered rhinos and elephants at the LEWA Wildlife Conservancy in Kenya, Africa.
THE CONTEST
TO ENTER:
SUBMIT a 1) photo of your pet/pets along with their name(s) and why you think he/she has "superpowers" to kristenwm@macaronikid.com with "Superpower Dog Pet Contest" in the subject line by 11:59 pm EST July 15, 2019. All information must be included to be entered.
Photo ideas: Your pet cuddling a child, walking with a senior, standing with you, or doing something really super, etc. Limit one photo entry per household. Submissions received after July 15, 2019 will not be entered. By submitting your photo you are providing Macaroni Kid College Park * East Point * Morrow with permission to publish the photo in a public forum.

VISIT the Official Contest Photo Gallery on July 18th and find your photo submission to vote!
*NOTE: We will email you a link to the gallery once it is created.

SHARE the Contest Photo Gallery link with your family and friends to get votes! Voting will open at 8:00 am on July 18th and remain open through 11:59 pm EST on July 28, 2019. Voting is open to Macaroni Kid College Park * East Point * Morrow subscribers only. Limit one vote per email address.

Our lucky winner will be announced in the Macaroni Kid College Park * East Point * Morrow newsletter during the week of July 29th.
The lucky winner will receive:
A family 4-Pack of tickets to see Superpower Dogs at Fernbank Science Center
A pet Superhero costume (character of your choice)
...and more!

CONNECT WITH FERNBANK: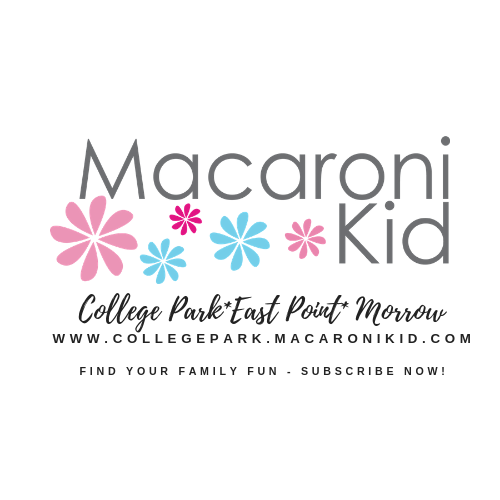 Macaroni Kid College Park East Point Morrow is a free hyper-local weekly newsletter and website focused on fun family events and activities for kids in College Park, East Point, Morrow, Union City, Forest Park, Hapeville, Jonesboro, Riverdale, and the surrounding areas. We gather together all kinds of local family events and activities each week and add useful information about classes, family-focused businesses, product reviews, recipes, crafts, school and camp guides, and more. We are your go-to-guide for kids activities in South Fulton County and some of Clayton County. For more articles like this delivered to your inbox once per week, please subscribe. If you have an extraordinary event that you would like to share in our community, you can submit it for free here.
Remember to connect with us on:
Facebook ✿ Twitter ✿ Instagram ✿ Pinterest