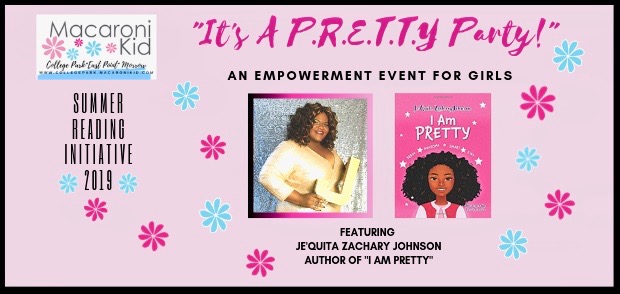 "It's A P.R.E.T.T.Y Party" Girl's Empowerment event, will be held on Saturday, June 29, 2019 from 11:30 a.m. to 1:00 p.m. at Kupcakerie (2781 Main Street) in East Point. The event will feature local educator and author Je'Quita Zachary Johnson in an event created around her book, "I Am Pretty." Today, people get so caught up on being outwardly pretty, but Johnson aims to teach each girl to love herself as she is because true prettiness comes from within. This event is suggested for girls, ages 6 to 13.
The cost of this event is $20.00 and includes a swag bag, photo opportunities, activities, and a dessert.
Treat the special little girl in your life to a good time. She'll leave feeling empowered to conquer the world and feeling prettier than ever!
REGISTER NOW - SALES END SOON!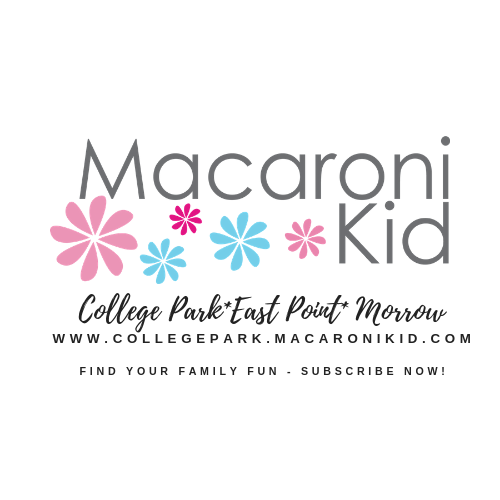 Macaroni Kid College Park East Point Morrow is a free hyper-local weekly newsletter and website focused on fun family events and activities for kids in College Park, East Point, Morrow, Union City, Forest Park, Hapeville, Jonesboro, Riverdale, and the surrounding areas. We gather together all kinds of local family events and activities each week and add useful information about classes, family-focused businesses, product reviews, recipes, crafts, school and camp guides, and more. We are your go-to-guide for kids activities in South Fulton County and some of Clayton County. For more articles like this delivered to your inbox once per week, please subscribe. If you have an extraordinary event that you would like to share in our community, you can submit it for free here.
Remember to connect with us on: