Toddler Take Over at Woodruff Arts Center was one-of-a-kind experience featuring performances from the Alliance Theatre for the Very Young, the Atlanta Symphony Orchestra's Music for the Very Young, and stroller tours and art-making at the High! It was an amazing interactive experience developed for children from birth through 5 years old. If your kids are this young you know how hard it is to find arts and programming for this age group. Everything seems to be geared towards older children.
The two-day event featured a line up of local and international theatre for the very young performances, stroller and toddler art gallery tours, art-making at the High Museum of Art, performances with the Atlanta Symphony Orchestra.
Daily events included family storytelling, parents and tots drama workshops, Lil Yogis Family Yoga, creative movement, Baby-wearing Dance for the Family, craft-stations, and story times.
On Saturday, we were able to tour the high museum, and we hit several arts and crafts stations. The highlight, of course, were the two play areas in the museum designed just for curious kids in mind.
On Sunday, which was Mother's Day, we saw a few shows. Yao Yao, a theatre for the very young show from South Korea being our favorite. Theatre for VERY young audiences, (TVYA), are short high sensory shows perfect for the developing minds of 0-5-year-olds. They are typically done in small spaces and children are not expected to stay seated the whole time or to stay absolutely silent throughout the performance.
We were also able to do creative movement with staff from the Alliance, which was a great way to stretch our legs in between shows.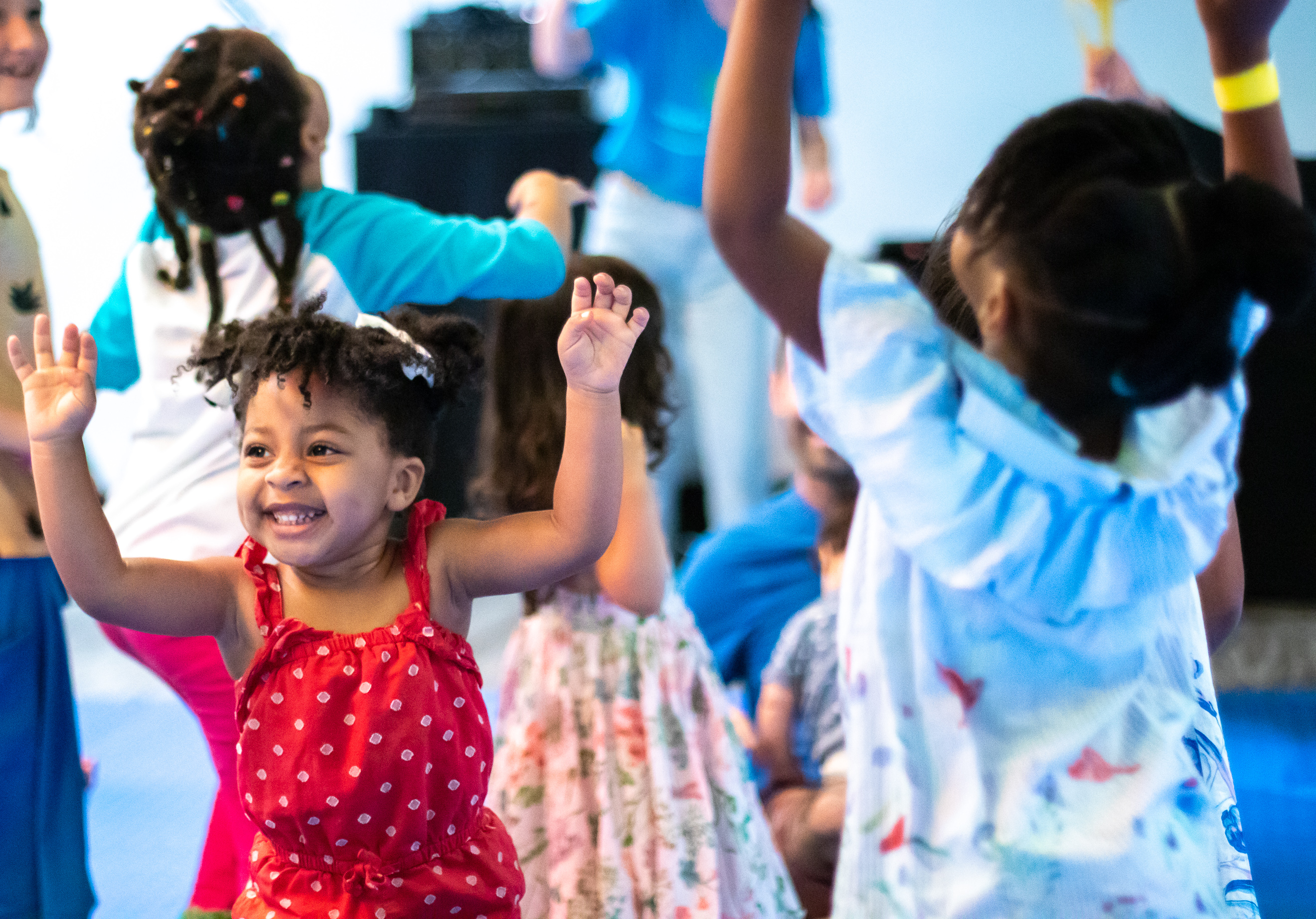 The girls also loved the art based play area inside the Woodruff that featured several open play stations. Everything from paint stations, to small pieces exploration, to play dough, we probably could have stayed in that area for several hours.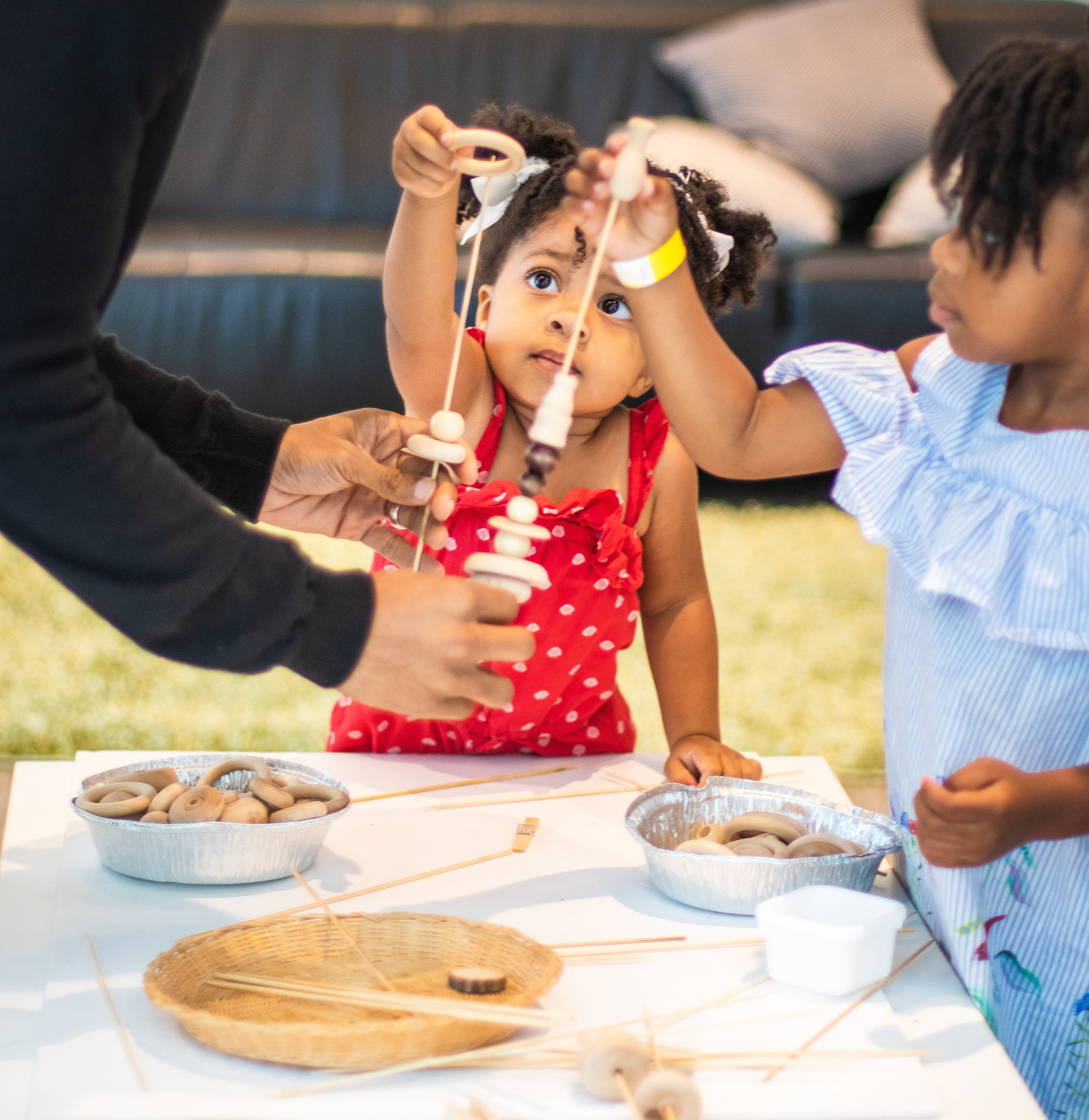 After sending the publisher, Kristen photos on Saturday, she saw how much fun we were having, so she couldn't help but to rearrange her schedule on Sunday to get her little in on the action too! Her boys enjoyed Family Yoga and of course the play areas.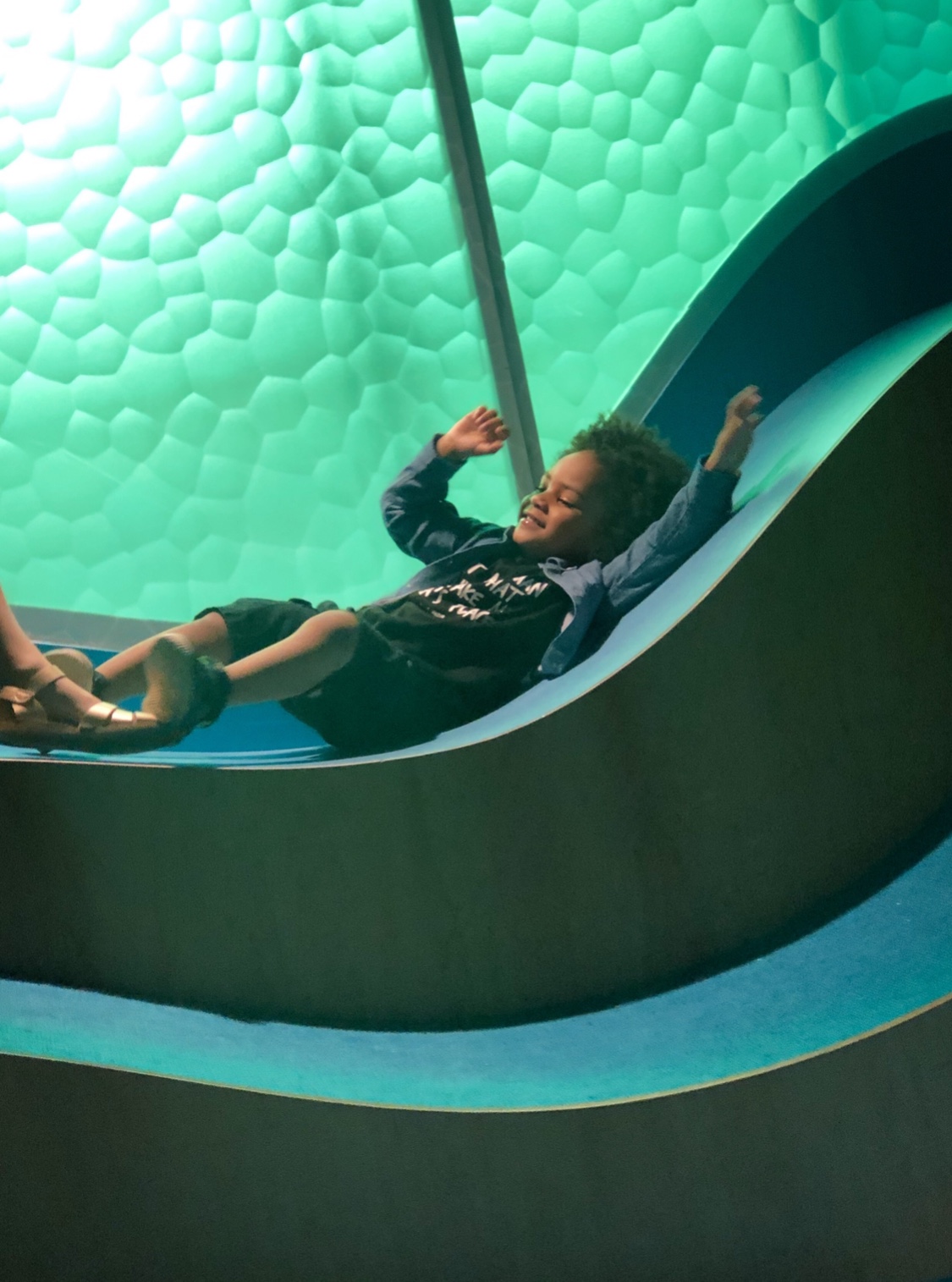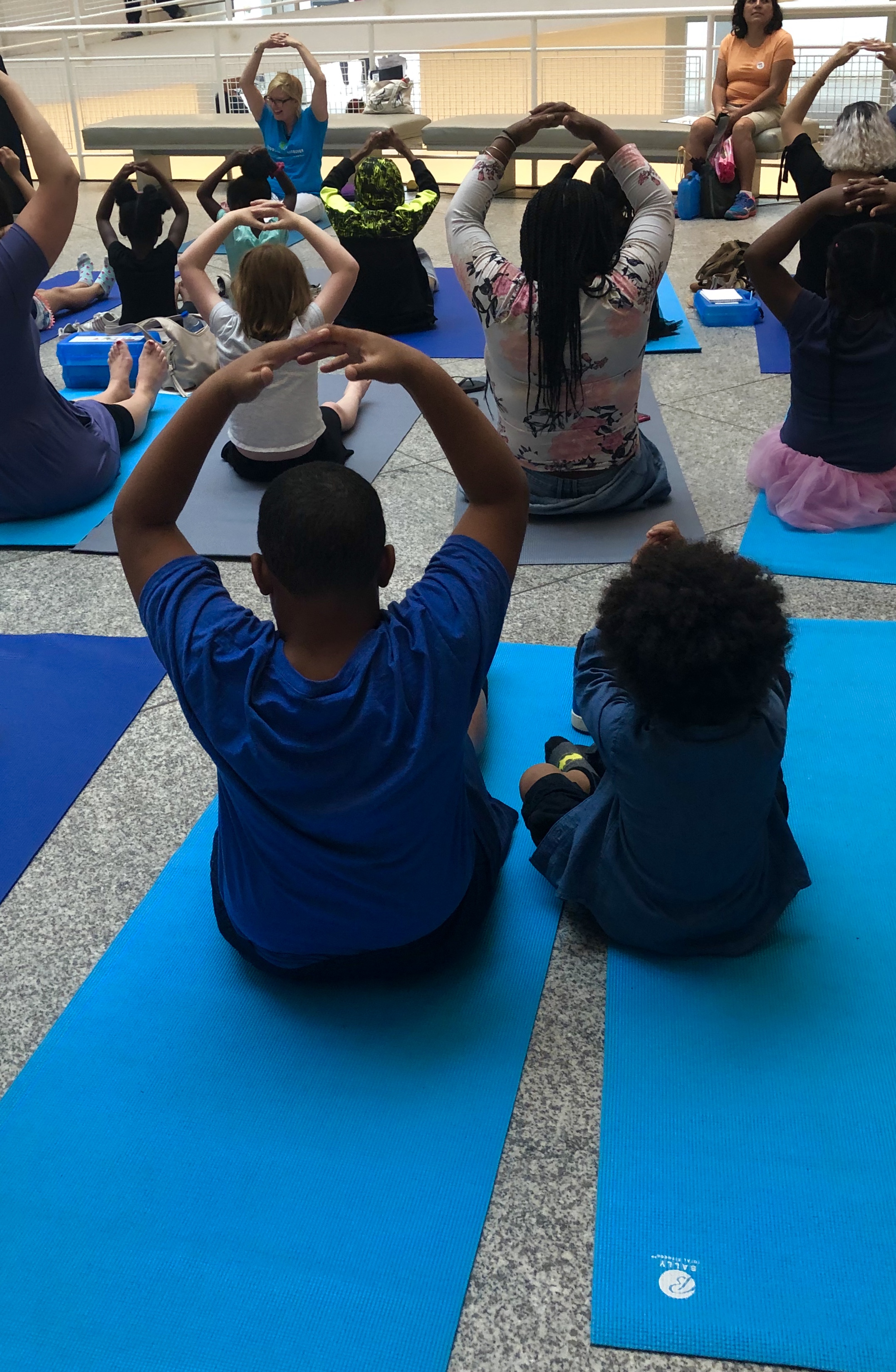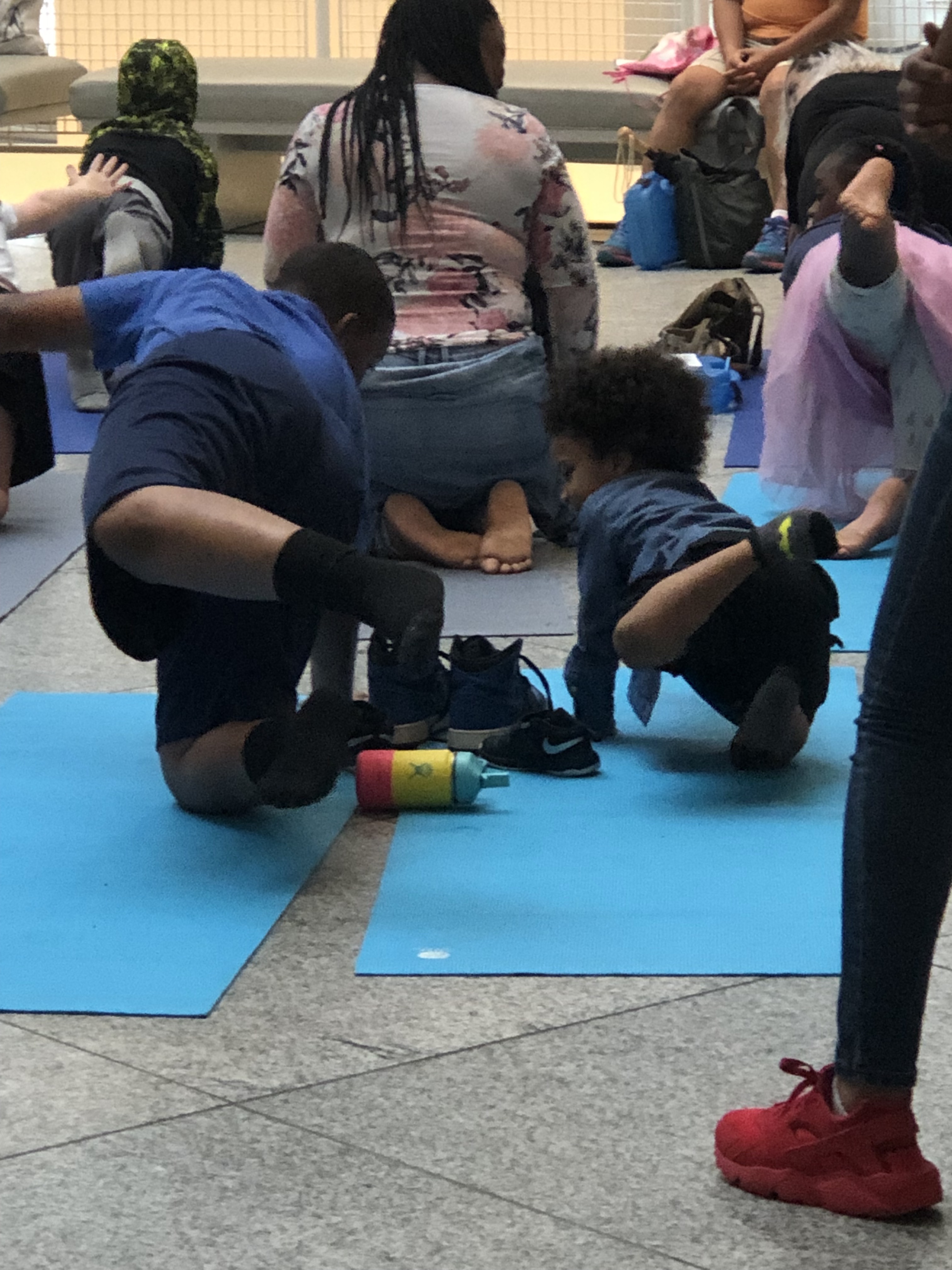 They were able to catch a presentation from Music for the Very Young – Music of Africa: The Story of Sugar Boy.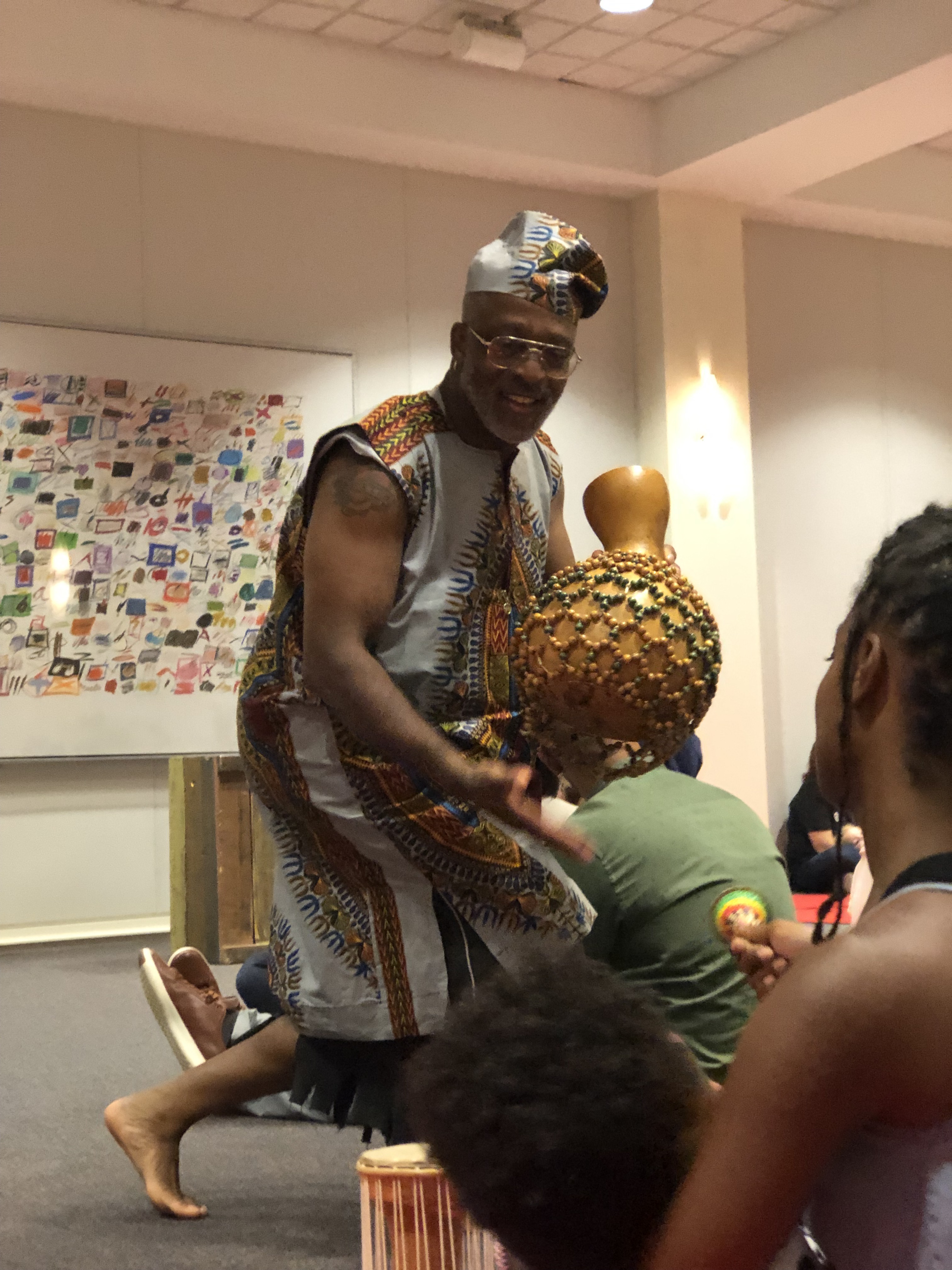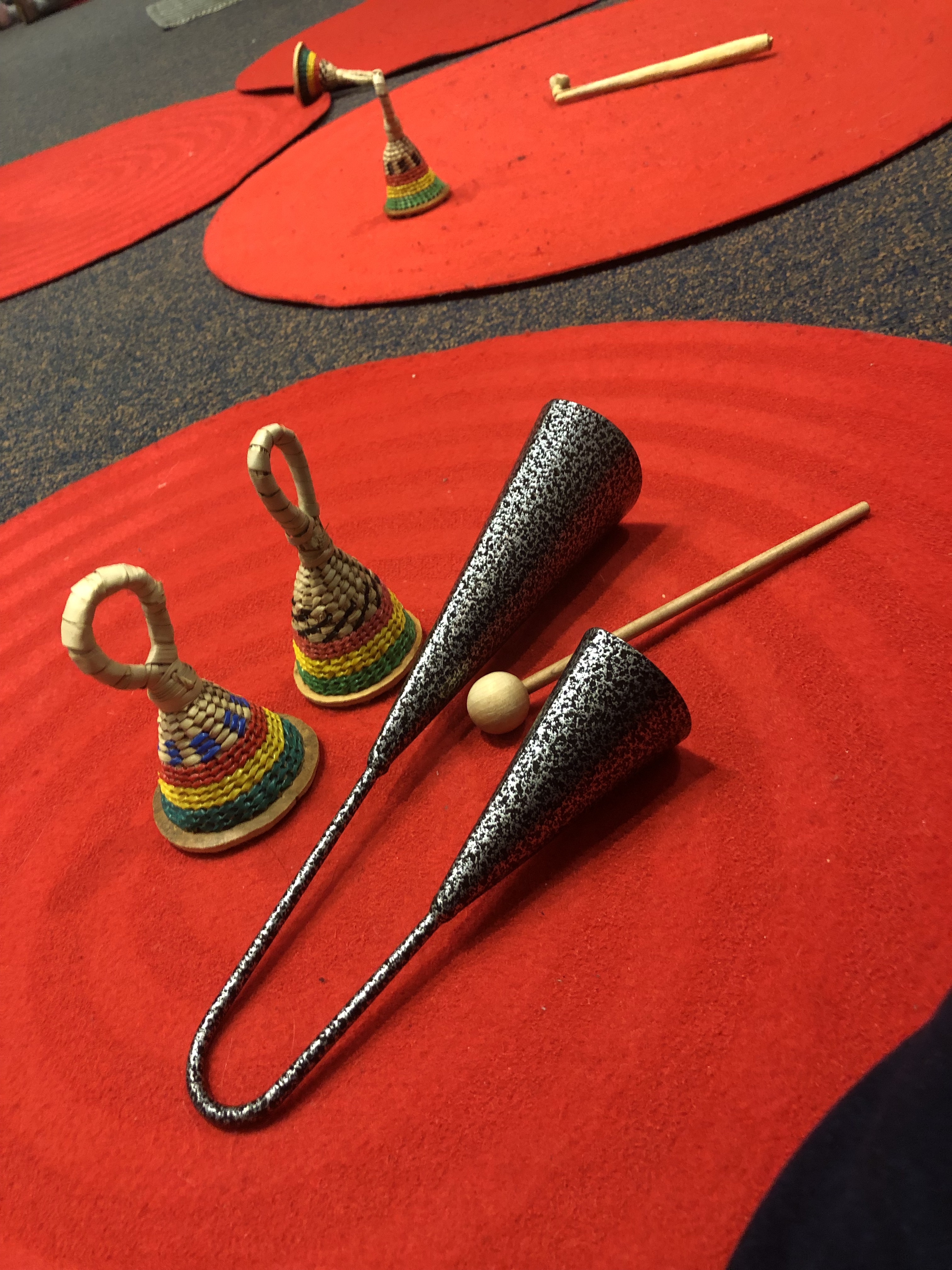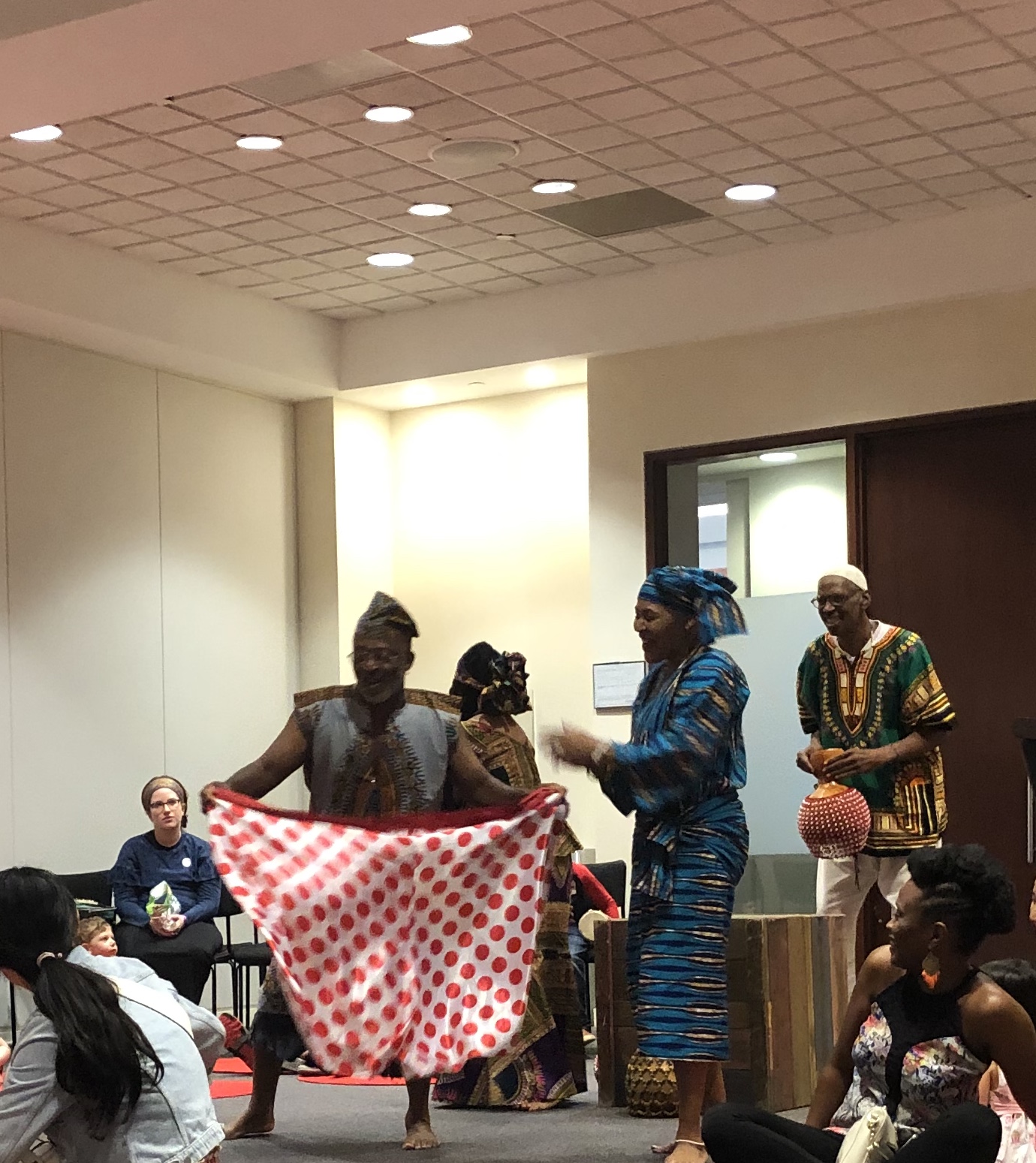 Here is a snippet of Sugar Boy jumping the broom - a ceremony derived from Africa and dating back to the 1600s in which a bride and groom, either at the ceremony or at the reception, signify their entrance into a new life and their creation of a new family by symbolically "sweeping away" their former single lives, former problems and concerns, and jumping over the broom to enter upon a new adventure as wife and husband.
Atlanta is very lucky to have organizations that produce events like this. The coordinators of Toddler Take Over obviously worked very hard to produce this event and would love a review and suggestions for next year from those who attended.
Toddler Takeover is presented in conjunction with the Theatre for Young Audiences/USA (TYA/USA) National Festival & Conference, hosted by the Alliance Theatre May 8-11, 2019 in Atlanta, Georgia. The conference brings together international theater companies who perform as part of Toddler Takeover. If you missed it, check out the Alliance Theatre's Kathy & Ken Bernhardt Theatre for the Very Young schedule of upcoming shows. Atlanta Symphony Orchestra also offers Music for the Very Young. Other toddler programming includes Toddler Thursday (every Thursday, 10 a.m. to 4 p.m.), and Second Sundays at The High. The next one is coming up on June 9th.
Naima Carter Russell is a local wife, mother, actress, teacher, and photographer. She is one of our awesome new MK CEM Mom Ambassadors.
Follow her on social media:
Business:@fourthcomingentertatinment
Macaroni Kid College Park East Point Morrow is a free hyper-local weekly newsletter and website focused on fun family events and activities for kids in College Park, East Point, Morrow, Union City, Forest Park, Hapeville, Jonesboro, Riverdale, and the surrounding areas. We gather together all kinds of local family events and activities each week and add useful information about classes, family-focused businesses, product reviews, recipes, crafts, school and camp guides, and more. We are your go-to-guide for kids activities in South Fulton County and some of Clayton County. For more articles like this delivered to your inbox once per week, please subscribe. If you have an extraordinary event that you would like to share in our community, you can submit it for free here.
Remember to connect with us on:
Facebook ✿ Twitter ✿ Instagram ✿ Pinterest